Alternatives to Google Drive to Protect Your Privacy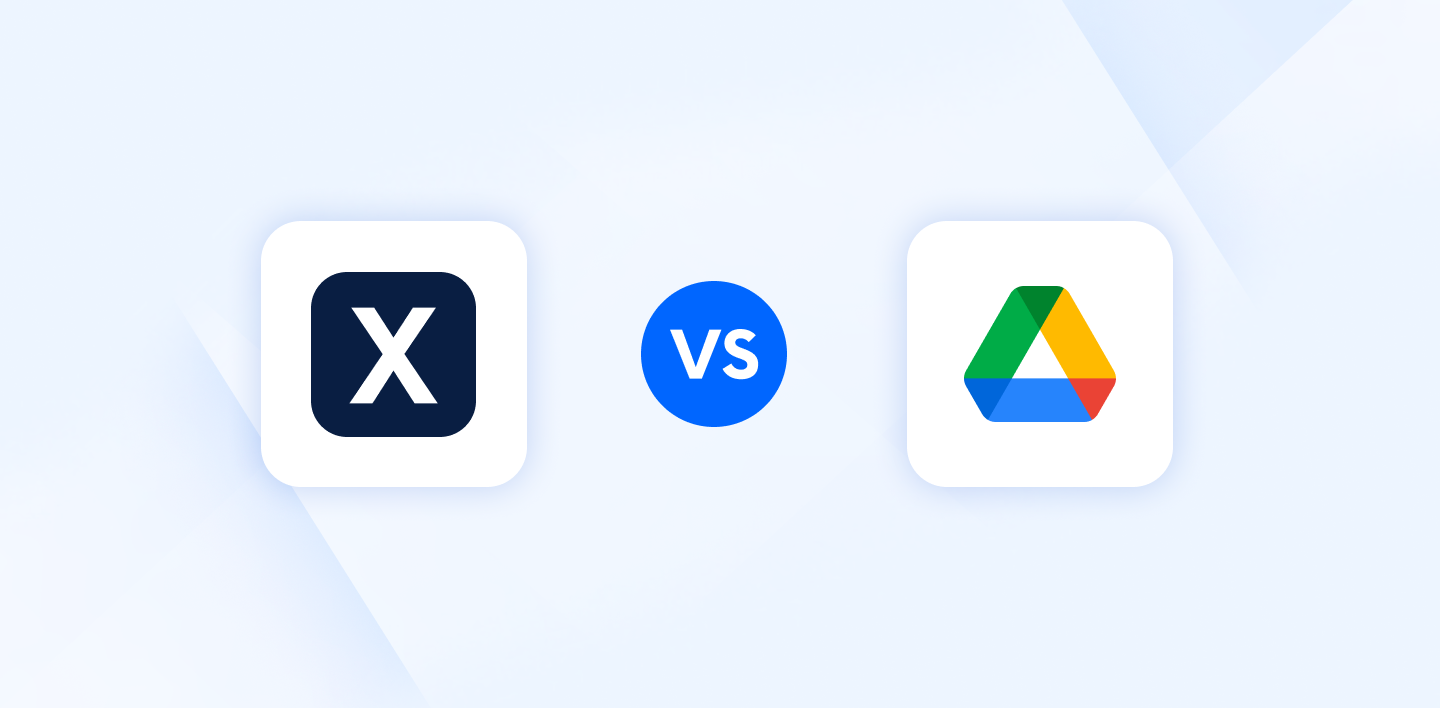 Google Drive is the most popular cloud storage provider out there. For far too long, companies like Google, Microsoft, and Amazon have abused their position and violated their users' personal data and privacy.
Recent events have highlighted the problems that their business models can create. Protecting their users' privacy conflicts with their business model, which is to use your data in order to serve you targeted ads. That's why these companies collect more data than what is actually needed.
How Does Google Drive Work?
Google Drive is one of many cloud-based storage services that allow users to store, share and access their files online.
Google also provides users with the option to use Google Docs, which includes sheets and slides and offers real-time collaboration with colleagues and automatic syncing across devices to ensure your work is not lost and is updated in real-time as changes are made.
Despite the popularity and features that Google Drive offers, it is not without its limitations. This article will explore other alternatives that you can use that offer you the secure cloud storage you need without compromising the privacy or the security of your files and your data.
Is Google Drive Secure?
Google is a US-based company. The United States (unlike Europe, where companies like Tresorit, pCloud, or Internxt are based) is known for its aggressive privacy violations.
"The Cloud Act, signed into law in March 2018, is an Act to provide trans-border access to communications data in law enforcement investigations. The Act's history begins with a privacy dispute between Microsoft and the U.S. government, a case in US Supreme Court which concerns whether law enforcement can access communications content under current U.S. law".
Therefore, if you ask yourself, "Is Google Drive secure?" You need to know that Google is also closed-source and doesn't feature client-side encryption. Unfortunately, Google is one of the worst companies in terms of privacy. Like many others we will discuss, they provide no privacy for the user.
Who Has Access to Your Data?
When considering options for cloud storage, not everyone has the time to read the lengthy terms of service and interpret the unclear wording these companies use. Here is a brief breakdown of who can access your personal information according to their terms.
Google Drive
Google's terms of service give their automated systems permission to access the data stored on their servers so they can make money from their users through advertising.
Box
The terms of service give Box permission to view the files stored on their servers. The purpose of this is to ensure users are in compliance with the terms of service Box uses.
Dropbox
The Dropbox terms of service give their employees and trusted "third parties" permission to access, view and share the files stored on their servers at any time. OneDrive - Microsoft's terms give their employees permission to view the files stored on their servers. Like Box, Microsoft does this to ensure users comply with their terms of service.

Does Google Keep My Data Safe?
It is important to note that Google offers the highest form of protection thanks to data encryption and storing data on their servers. For this reason, your personal information is safe from third parties thanks to their robust security measures. Nevertheless, what users should concern themselves with is Google monitoring and using this data.
Should I Consider Alternatives to Google?
Choosing the right service provider for you is imperative to staying safe online and ensuring your private data remains private. Fortunately, there are other options available to you, meaning you don't have to be a victim of Google's privacy issues any longer.
There are also other options to consider when choosing the right storage provider, so let's check those out, too.
What to Consider When Switching from Drive
Cost
Google offers users 15 GB of free storage, which is enough to meet the needs of the average user or even a small business. However, as mentioned before, this comes at the cost of giving Google access to your files and other data, such as your location.
Companies such as Internxt, which utilize end-to-end encryption in their service, offer up to 10 GB of free data to subscribers. Any data you store on their service is only available to who it's meant to be, you, the user.
Both services also offer more storage to suit your needs, which can be paid for either monthly or annually. Internxt has the most affordable option, with plans offering up to 2TB of data and a variety of other affordable options to suit you.

User Experience & Interface
Services such as Google, iCloud, and OneDrive all offer pretty much the same user interface, which focuses on simplicity and easy navigation. Internxt also offers the same intuitive and simple-to-use interface, with extra emphasis on providing a secure experience for their users by keeping their data safe.
Third-Party Integration
One of the main attractions Google offers is its ability to blend seamlessly with third-party apps such as Slack to allow for easy collaboration and file sharing. On top of this, Google also allows for third-party extensions for a customized experience.
Compare this feature to a service such as iCloud, and this is where other tech giants expose limitations in their service. Although iCloud does offer integration of its service, it is only available to, you guessed it, Apple services.
Therefore if you are a dedicated Apple user, your files will integrate with iCloud Mail, iCloud Keychain, and iCloud Photo Library across your Apple devices with no problem. However, if you have flexibility in mind for your files, you may want to explore other alternatives.
What Are the Benefits of Other Cloud Services?
Being the most well-known website in the world, Google has demonstrated that it offers a variety of services, even outside of cloud storage. However, it is important to keep in mind that you have options outside of Google that can offer you similar services for free.
Internxt also offers a wide variety of free tools, such as a password checker, temporary email, and virus scanner. All of these tools have been made accessible to everyone, as it is the mission of internxt to put the privacy of the user back in the control of the user.
Internxt: The Most Private Alternative to Google Drive
Internxt has built a Drive with the vision of creating the first cloud storage service which presents the user with total control, security, and privacy of their files.
Unlike Dropbox, Google Drive, Microsoft OneDrive, Apple iCloud, etc, Internxt Drive features zero-knowledge encryption, meaning that only you can truly access your files. Unlike traditional providers, with Internxt Drive, files are uploaded and client-side encrypted, so only you hold the decryption key of these.
Additionally, Internxt Drive's architecture fragments your files before encrypting them, so a server never holds a whole file but instead, an encrypted shard of it, which only you are able to decrypt.

Better Than Google Drive?
There are several benefits when choosing to make the switch from Google. However, it is important to keep in mind what you want from this service, such as flexibility and cost. Ultimately, privacy is key and should be at the forefront of any service provider who deals with your sensitive information.
Internxt Drive presents very similar pricing and interfaces to that of Google Drive, though being superior in its privacy-related features. Additionally, just like Google, Internxt offers a whole ecosystem that you can enjoy, all included in your Internxt membership; Internxt  Drive, Photos and Send & more.
Is Google Drive secure? Not really. Think smart. Make the switch.