5 Best Private and Secure Internet Web Browsers to Replace Chrome With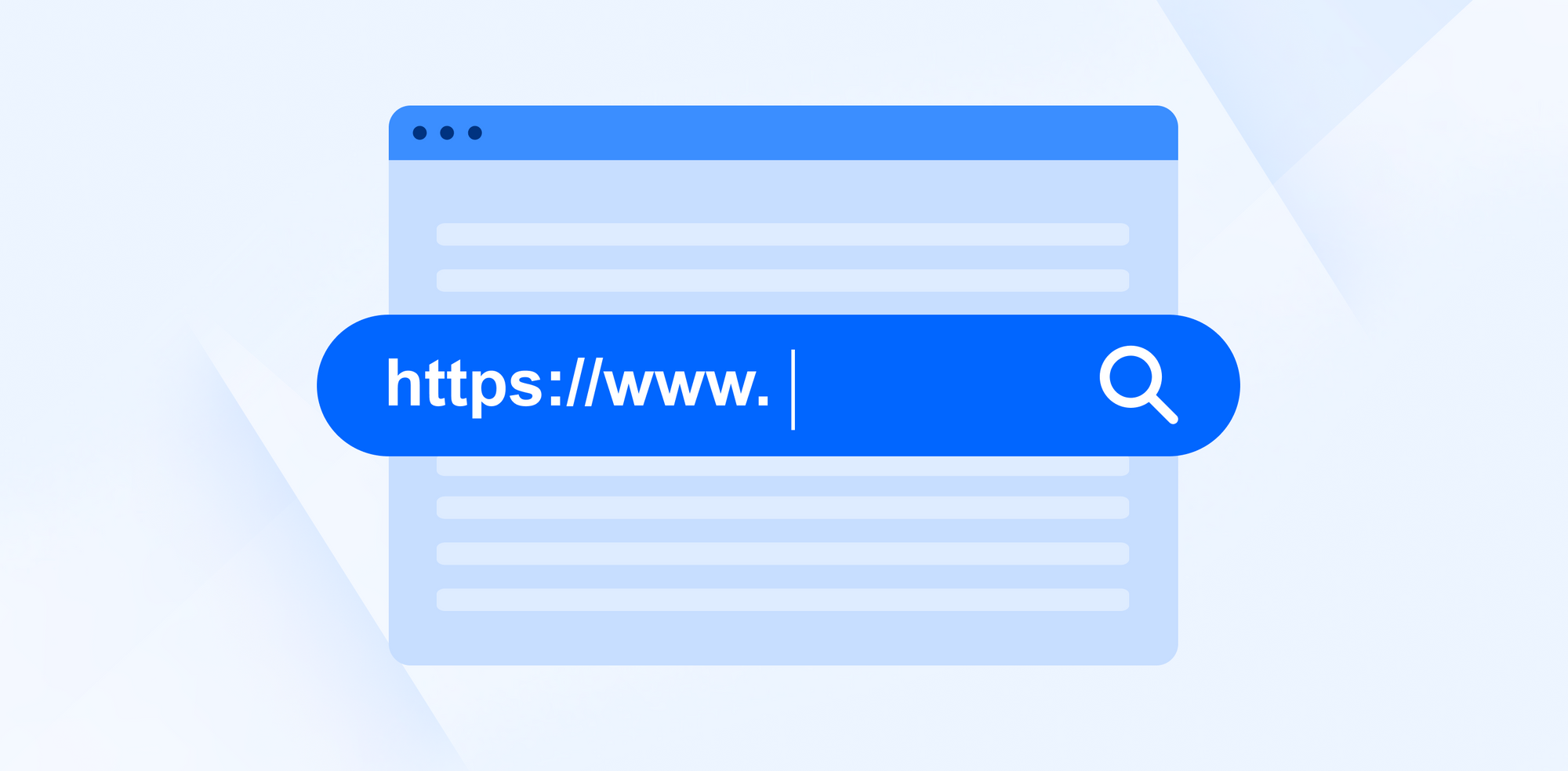 Your internet browser is the interface you use to access the internet. As such, it knows and handles a lot of your data. Unfortunately, web browsers are also data collection tools for advertisers and marketers.
They track your web activities to monetize you through their advertising partners with targeted ads. Also, let's not forget the cybercriminals looking for data to steal. Most browsers store your browsing history. Also, cookies and trackers in the browsers monitor your every digital footprint. Autofill information of your data and login credentials are cached and not spared.
Simply put, your internet browser is keeping an eye on you. Hold on, there's the 'incognito' mode.
I hate to bust your bubble, but going 'incognito' does not thoroughly secure you as your IP address and location are still exposed. Your Internet Service Provider (ISP) can still 'see' you. If you're a privacy-conscious person, you probably are hyperventilating now.
Chill, and don't despair. A simple solution is to use a private and secure browser with a trusted Virtual Private Network (VPN). Your IP address is hidden and data encrypted, anonymizing your communications.
Best Private and Secure Internet Web Browsers
For this article, I'll be focusing on private and secure web browsers. These are essential tools to safeguard your data from prying eyes and help you stay safe online.
1. Brave
Supported platforms: Windows, macOS, Linux, Android, iOS.
Created by Brendan Eich, the creator of JavaScript and co-founder of Mozilla (Firefox), Brave is on the open-source Chromium web core and proprietary code. It is free to use. However, you'll have to pay if you need added features such as Brave's Firewall and VPN, powered by Guardian (which currently supports only Android and iOS).
Why Brave?
This web browser supports almost 160 languages for global use. Brave Shield blocks privacy-invasive ads, cookies, scripts, browser fingerprinting, and trackers and disallows third-party data storage. As such, you enjoy faster speeds. Brave claims their pages load three to six times faster than Chrome and Firefox.
By default, Brave upgrades each webpage whenever possible to secure HTTPS connections. Also, Brave claims to neither collect nor sell your data. Brave Sync encrypts and synchronizes your preferred settings and bookmarks between your devices (Brave cannot decrypt your data).
Its Basic Attention Token (BAT) is a crypto asset, part of the Brave Rewards ecosystem. You earn BATs via viewing first-party and privacy-protected ads. They believe that you should obtain a fair share of the revenue for any advertising you want to view. You can contribute to registered sites out of your Brave wallet.
Brave makes it easy to switch over (within a minute) through the speedy importing of bookmarks, extensions, and saved passwords. The interface makes for an intuitive and easy-to-use experience. Despite the blemished record in 2020, where it redirected URLs from cryptocurrency companies to affiliate links, Brave still shines as a solid contender for the overall best browser for privacy.

2. Mozilla Firefox
Supported platforms: Windows, macOS, Linux, Android, iOS.
Originating from Netscape, Mozilla created Firefox based on a combination of JavaScript and C++. It is a free and open-source software based on the Mozilla Public License. The number of active users a month sits above 200 million.
Why Mozilla Firefox?
Mozilla Firefox is a privacy-centric browser, as reflected in their Personal Data Promise - Take less. Keep it safe. No secrets. Your online activities and data are yours alone to know, not others. Firefox blocks third-party tracking cookies, autoplay, ad trackers, and social trackers, among others. The Enhanced Tracking Protection (ETP) stops third-party trackers from collecting and selling your information.
Since Firefox blocks most web trackers by default, your pages load faster. Firefox prevents browser fingerprinting and crypto mining. Also, it has a suite of products that complete the security and privacy package needs. Mozilla VPN runs on the WireGuard® protocol and has over 500 servers in over 30 countries. Firefox Monitor alerts you beforehand before anything untoward happens.
Firefox Relay generates working email aliases to protect your actual email address. Supporting over 90 languages, Firefox extends to global use. Unlike most, Firefox gives more flexibility when customizing your security and privacy options. Also, you receive warnings whenever a website tries to install add-ons.
While they store some data on you, it is minimal, and they do so for your benefit. However, some of you may feel uncomfortable knowing this. That said, Mozilla Firefox is still a secure option due to its powerful built-in extensions that safeguard users.
3. Tor Browser
Supported platforms: Windows, macOS, Linux, Android.
Another open-source tool, Tor Browser is known to be a genuinely anonymous browser. Tor has earned 'the onion router' due to wrapping your information in multiple layers of encryption like an onion. Tor Browser is similar to the other web browsers, except that it utilizes its Tor network to connect you to the internet.
Why Tor Browser?
Tor Browser emphasizes protecting you against tracking, surveillance, and censorship. Your communications route via multiple servers (owned by unknown volunteers) when you connect to the Tor network. Traffic is encrypted and sent through these entries, transit, and exit nodes (servers) until reaching its destination.
Hence, Tor Browser affords a high degree of anonymity for users. They mean business as it also blocks browser plugins such as Flash, RealPlayer, QuickTime, and others (these have vulnerabilities that can reveal your IP address). Additionally, they do not encourage plugin installation into Tor Browser as these can compromise your privacy.
Tor Browser comes equipped with HTTPS-only mode, NoScript, and relevant patches to safeguard your privacy and security. Available in various languages, the Tor browser was the first browser to address the fingerprinting issue back in 2007. However, Tor Browser cannot stop third-party sites like Facebook from acquiring your contact information. That said, it can prevent a profile of you so others cannot track your online activities.
Although Tor Browser can be relatively slow due to the routing through multiple servers, it excels in its essentially true 'Private Browsing Mode' that protects against network and local adversaries. Hence, Tor Browser is popularly used to access the Dark Web.
4. Vivaldi
Supported platforms: Windows, Mac, Linux, and Android.
Based on Chromium, Vivaldi is a freeware and an offshoot of Opera. The name originated from the Italian composer Antonio Vivaldi. Vivaldi was launched in 2016 and currently has over 2.4 million active users.
Why Vivaldi?
Unlike most web browsers, Vivaldi has exceptional customization capabilities. You shape your browsing experience by customizing the User Interface (UI) and features. Also, from built-in translation, split-window view, tab tools, notes, and a link sidebar to many others, Vivaldi has got you covered.
Vivaldi prioritizes privacy. They claim not to track, nor do they profile you. Also, they do not collect your information and sell it to third parties. Vivaldi blocks sites and ads from tracking you. There's a built-in ad blocker that you can use to block intrusive ads. Also, no storing of cookies and temporary files in their Private Window. Hence, your loading speeds become more enhanced.
Vivaldi does not encourage you to use third-party apps and extensions, given the possible introduction of additional vulnerabilities. They encourage using their secure built-in apps that do not take up too much of your resources (mail client, translator, ad blocker, pop-up blocker, mobile sync (end-to-end encryption), sidebar panels, private calendar, and more). Vivaldi also makes it hard for websites to fingerprint you.
5. Iridium
Supported platforms: Windows, macOS, OpenSUSE, Fedora, RHEL / CentOS
Another Chromium-based browser, Iridium, is both open and libre. Unfortunately, there are no proprietary components, as Iridium is super similar to Chrome. The crucial difference is that the Iridium developers have modified it to stress privacy. It is backed by the Open Source Business Alliance (OBSA) around 190 members.
Why Iridium?
Iridium emphasizes transparency. Any builds are reproducible, and all modifications are auditable. You can view the complete source code through the public Git repository. They have nothing to hide. The interface is quite similar to that of Chrome. Some even comment that the interface is even cleaner and sleeker than Chrome.
Iridium browser is easy to use and speedy. It uses an RSA encryption key size of 2048 bits for higher security. Also, it automatically disables system-provided plugins, such as Flash, Java, and others, and autocomplete functions. Iridium specifies that they do not track your online movements or store passwords. There's also the third-party cookies blocking feature.
Although Iridium claims that they are compatible with many things of Google, people have commented that many times they don't. That said, if you cannot get enough of Chrome's interface but need privacy, Iridium could be it for you.

Last word on web browsers
Most people are unaware that their web browsers are 'spying' and tracking them. If you're one of them, you need to take action fast. Nobody likes to be tracked and monitored. Hence, opt for a privacy-minded browser that protects your anonymity.
The above are five popular private and secure web browsers with different ways of dealing with user privacy with various levels of safety. Feel free to try them out.