7 Best Encrypted Email Services to Protect Yourself With In 2023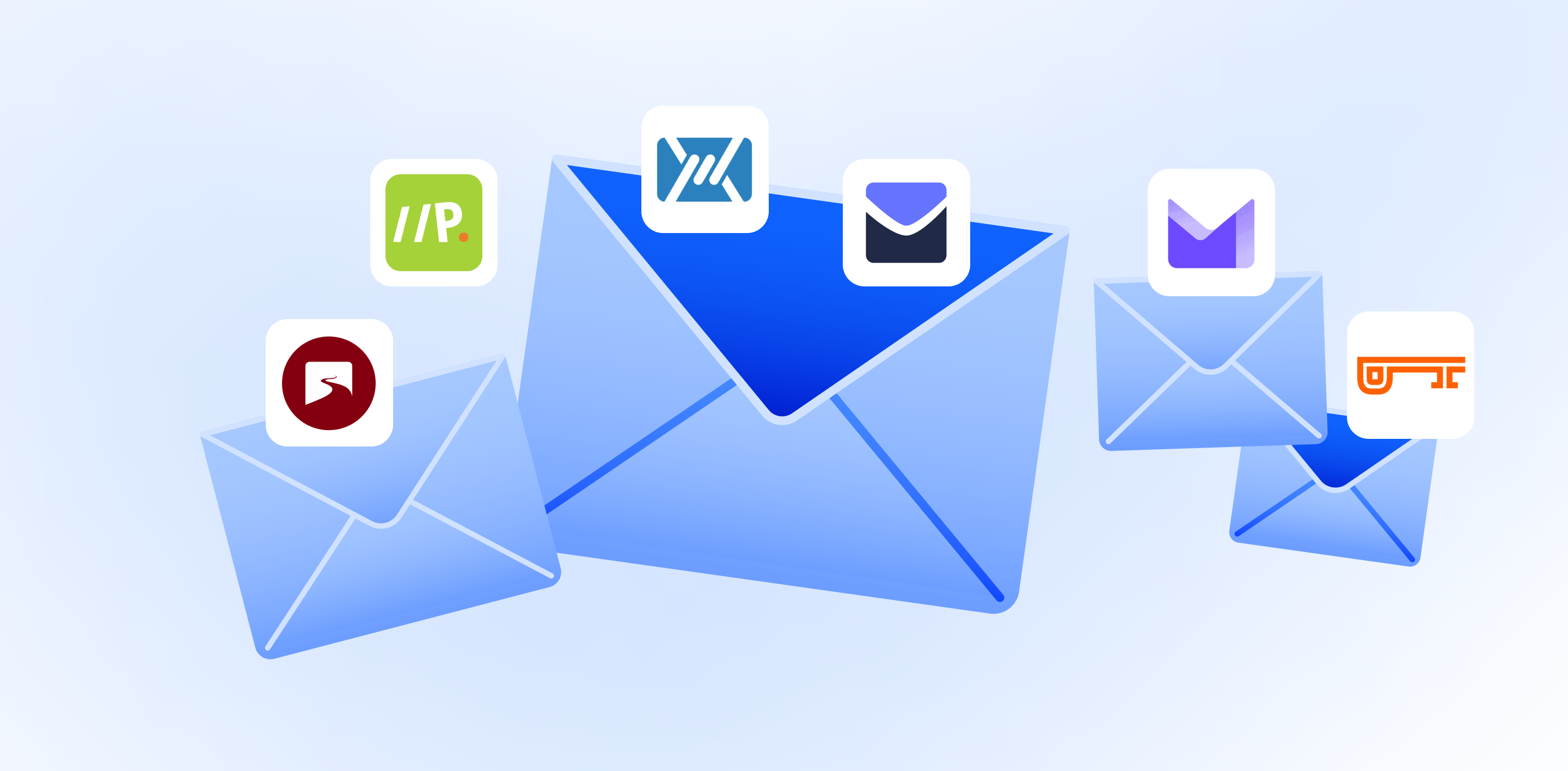 Most successful hacks and data breaches are perpetrated through email. In a perfect world, everyone would find safer methods for communication, but since email isn't going anywhere anytime soon, encrypted email is our best option.
Since Internxt doesn't have its own encrypted email yet, we've assembled a list of the best encrypted email services you should use in the meantime.
Why Encrypted Email?
Can you name another service you use more to transmit confidential information? Email, for better or worse, is used for everything from work communication to transferring critical personal documents. Our email address serves as our identity online. Every one of our accounts is tied to our email in some way, shape, or form. The real question is: why would you not choose an encrypted email?
While phishing and email spoofing can be prevented by being vigilant and smart about which emails you open. Encrypted email can help you avoid other email security issues like hijacking among many others.
By encrypted email, we mean services utilize total end-to-end encryption. That means the communication is encrypted before the message leaves your device and stays encrypted until it reaches its final destination. Only when the information reaches the authorized recipient is the message decrypted into readable text.
The Best 7 Encrypted Email Providers
Nowadays, many different encrypted email services are on the market. Some great, some good, and some GDPR-compliant. Here, in no particular order, are the best encrypted email providers in 2022:
StartMail
StartMail is a popular privacy-focused email service famous for allowing users to protect themselves with anonymous aliases. Founded in the Netherlands, StartMail is feature-heavy and focused on providing an extremely secure email platform and nothing else.
Speaking of features – inbox layout options, search, spam, and organizational filters, custom domains (with paid plans), and the ability to migrate emails and contacts are just a few of the perks of StartMail. Security-wise, Startmail comes with 2FA, PGP encryption and signatures, default blocking tracking pixels, hidden IP addresses, and malicious link protection.
StartMail's main niche is its unlimited aliases. These are different email addresses you can create and delete at any time that can be used to keep your main address exclusive and prevent spam, phishing, and fake messages.
Tutanota
Tutanota is an end-to-end encrypted, open-source email and calendar service based in Germany, and that's it. Though it has few other services, what Tutanota lacks in size, it makes up for in professionalism.
With a free and paid plan that's only €1/month, Tutanota offers a lot of protection for a low price. End-to-end encrypted, 2FA, zero-knowledge search, login protection, custom domains, inbox rules, with more features on the way. There's a lot to like about Tutanota, especially regarding transparency. Their source code is published on GitHub (same as Internxt), they post their company roadmap on their website, and they are ridiculously easy to contact directly.
In addition to email and calendar functions, Tutanota offers Secure Connect, an encrypted contact form for websites that allows for safe two-way communication between businesses and their clients. Secure Connect can send and receive files using a temporary email or your regular email account, and be customized to fit a company's needs and aesthetics.
Proton Mail

Proton Mail is an encrypted email service based in Switzerland that offers a free basic version to everyone and a paid version promising more features and convenience. With a clean web app and mobile apps on the Google Play Store and Apple App Store, it's super-easy to access your encrypted email.
A handy feature called Proton Bridge allows users to link their Proton account to their favorite email client without sacrificing security. Proton also has encrypted Proton Calendar, VPN, and Drive services for those looking to branch out.
Proton's Mail service is much more advanced than similar services by other providers. It's easy to see why Proton has become one of the more prominent names in the encrypted email game.
Posteo
Sustainable, independent, and ad-free, Posteo is the green choice for encrypted email based in Germany. If minimizing your carbon footprint is essential to you, look no further than Posteo.
Not only does 100% of the energy used to power their service come from renewable sources, but the company also strives to be sustainable in every other way imaginable. Financially they avoid debt. They are incredibly progressive with employee contracting. They only offer vegetarian lunches in the office, donate to NGOs, push public transportation, and stress efficiency in everything they do.
Posteo's encrypted and open-source email and calendar service is solid, with tons of features like an encrypted address book and the ability to pay anonymously. Their customer service is also top-notch. If you need a simple but safe email and care about people, the earth, and doing the right thing, Posteo is the move.
Mailfence
Mailfence is a highly secure, affordable, and mature email service based in Belgium. The encrypted service offers a long list of security features like PEM and 2FA; all hosted on their local servers in-house.
Mailfence encryption happens in the browser and is fully interoperable with any OpenPGP service. With digital signatures, Mailfence users can digitally sign emails and guarantee the recipient that you and only you have sent them. Mailfence also has the Keystore, where you can easily create, import, publish and manage OpenPGP keys without installing any extra software.
Other Mailfence services include Messages, Calendars, Documents, and Groups. Mailfence is well on its way to becoming a solid alternative to Google Workspace.
PreVeil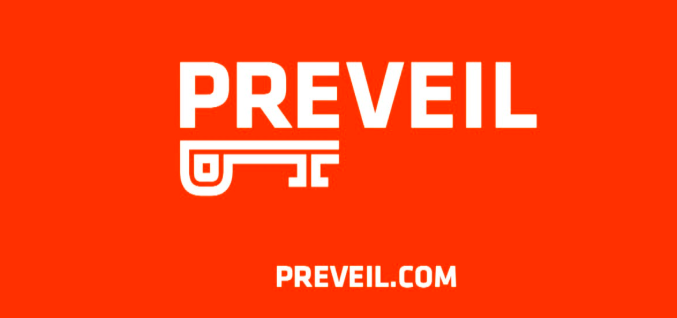 PreVeil is an encrypted email service with a big emphasis on business compliance in the US. What makes PreVeil unique is integration.
While PreVeil does have a web and mobile app, PreVeil Email also lets you send and receive encrypted emails using your existing email address. PreVeil can integrate with mail clients like Outlook, Gmail, and the Mail app on Mac while also working on browsers and mobile devices. If you want encryption but aren't ready to leave your current service and address, PrevVeil is the ultimate compromise.
Indeed more business-focused; if you are interested in enterprise solutions or US government compliance, PreVeil has your encryption needs covered.
Librem Mail
Librem Mail, and its overarching ecosystem Librem One, is part of an office-type suite from Purism, the self-described "social purpose company." Purism believes in complete and total digital freedom and even creates its own hardware free of firmware.
Think of Librem mail as the company's answer to Microsoft Office or Apple productivity tools. And no, you do not need to use Purism devices to operate Librem Mail. Librem Mail is an end-to-end encrypted and decentralized email account. Features are pretty standard compared to other providers, but the service goes further than most by deleting all unencrypted mail after 30 days.
All Librem One products (Mail, Chat, Social, Tunnel) work with most devices and operating systems. Purism is all about not locking users into one brand or service.
Best Alternative to an Encrypted Email Service
If you're just too comfortable with your Gmail and really can't switch over to a fully encrypted service, an anonymous email generator or email sharing software is another option.  
An email generator will automatically create you a temporary email address and temporary inbox you can use to communicate with untrustworthy sites or unverified people. And with the help of email sharing software, you can do 2-way sync your entire Gmail email inbox and automate the entire process.
Most temporary emails are free and give you a disposable email address that dissapears or self-deletes once it becomes inactive. If you don't want to completely migrate to an encrypted email service, an email generator is a good compromise that can help to keep you real accounts safe and free of spam.
What Is the Best Encrypted Email Service?
When it comes down to one encrypted email service, Posteo is our favorite choice.
While it lacks an entire ecosystem like many other services, what Posteo does set out to do, it does well. The fact that it's free and open-source and follows sturdy privacy and social philosophy, not just in product but in practice, is a huge plus. Sustainability and open-source software is the future, and Posteo understands
If you want more services under one umbrella, you may want to go another route like Internxt or Proton, but if you just want an encrypted email service provider you can trust and not think twice about, commit to Posteo.  To help you make an informed decision, many online resources allow you to create infographics that compare and contrast different encrypted email services.

Transfer Large, Encrypted Files With Internxt Send
While encrypted email is a convenient way to send sensitive information, many services limit the size of files you can send. Instead of trusting your internet provider with all of your confidential information, send large files with Internxt Send instead.
With no first or third-party access to your information, even Internxt can't access or view the data you transfer. Internxt Send is open-source, end-to-end encrypted, and completely free. Share via your preferred encrypted email tools or copy and paste a share link into your favorite encrypted messenger app. Don't let your email provider dictate your privacy. Share safe with Internxt.