10 Free and Open-source Apps for Remote Workers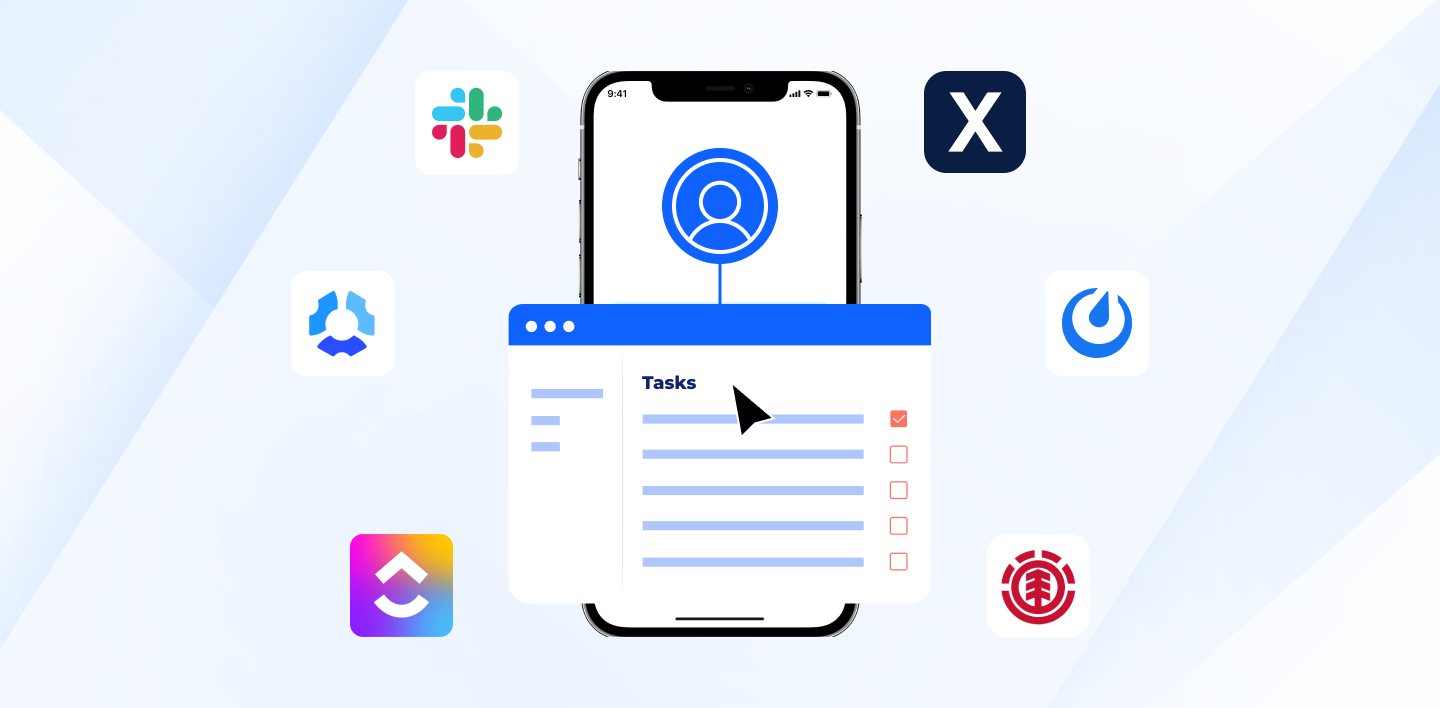 Free and open-source apps for remote workers provide an alternative to costly and often less transparent commercial software. Many incredible free and open-source applications can significantly improve your remote work experience.
Open-source applications are programs that you can run, modify, and redistribute for any purpose. Such applications are public, and everyone has access to their source code. These apps and software are commonly referred to as FOSS.
Free applications are helpful even if you don't need access to code and are only looking for a cost-saving option. If you are looking for work-from-home software, you can find plenty of alternatives to commercial open-source software, from team communication to password managers, if you know where to look.
Benefits of Using Free and Open-source Software
Red Hat's 2022 Enterprise Open Source report mentions that 32% of responders believe they can get better security and higher quality software from open-source solutions. These are not the only benefits of free and open-source apps. More benefits include:
Cost savings: It is obvious to many that free software doesn't cost any money. That's why free apps can come in handy if you are looking to save money or just start small.
Easy accessibility: A developer can find any program for training and development, creating their projects free of charge.
Compatibility: Most open-source apps for remote workers are developed for several platforms at once, making life easier for users of various operating systems. Any developer can create the integration quickly if an app is unavailable on a platform.
Confidentiality: Unlike proprietary software, free and open-source apps for remote workers, as a rule, do not require the user to indicate his personal data, which can then be used for advertising or other purposes.
Customer support: Communities of enthusiasts are quickly formed around open-source apps, constantly developing manuals, looking for and fixing bugs, creating plugins that expand the functionality of the leading software, etc.
Community support: The presence of an active community of experts, allows the developer to get any help on the software. As well as be sure that the programs he needs are constantly being finalized and improved.

Best Free and Open-source Software For Remote Workers
Remote work has become quite popular now. You don't need to wonder why with benefits like flexibility and better work-life balance. Whether you are already working remotely or looking for work-from-home jobs, you should use free remote work apps that suit your usage case.
To manage a remote workforce, you can check modern HR software in India to manage remote workers. For working remotely, the following free and open-source apps will certainly be beneficial for you:
1. LibreOffice
LibreOffice will be a good fit if you are looking for an alternative to Microsoft OneDrive and Office for your office and file work. It isn't only cost-free but also very lightweight compared to Microsoft Office. LibreOffice doesn't require that much disk space, either. If your job involves a lot of writing or spreadsheets or presentations, you should check this out.
You'll get free access to a word processor, presentation slide, and spreadsheet app. You can do that if you want to add more features since it is open source. LibreOffice will be an ideal tool if you are using the Linux operating system.
2. Internxt
Internxt is an open-source cloud provider, with encryption and privacy as its core focus. It takes a decentralized approach to file storage and is 100% open source, both on the server and client sides. If you are looking to store your files with privacy, you can get started with enough storage, for free.
With the cloud, you can sync your files and calendar and share data across all your devices. All of your files will be encrypted and shareable. You don't have to worry about security since all the files are fragmented and encrypted. How Internxt protects user data is pretty incredible!
3. Slack
Slack is an ideal free or open-source app for remote workers that want to operate on a global scale. This allows you to manage leads, store contacts, monitor calendar meetings, and simply track customer interactions. Thanks to the easy and customizable interface, it also has the best user experience.
Slack will come in handy if you want to collaborate and communicate with your team. This open-source app includes many advanced features such as Member Directory, Messaging, Team Chat, Meeting Management, Video Chat, Video Conferencing, Screen Sharing, Milestone Tracking, Mobile Access, Workflow Management, Slack Integrations with Third Party Apps, and SSL Security.
4. Joplin
If you are looking for a virtual notebook app, you can check out Joplin. You can create virtual notebooks within Joplin with multiple entries. You can create various types of notes, alarms, and reminders, all of which are synced. You can also take photos with a mobile app and save those with a note. Joplin also allows sharing texts with friends or anyone on the internet.
5. Hubstaff
Hubstaff is a productivity monitoring tool that provides you with timesheets and reports and helps you gather detailed information. Hubstaff gives you a clear picture and improves work efficiency. Time management software is helpful for many freelancers and remote workers. If you are not happy with Hubstaff for any reason, you can also look into many available Hubstaff alternatives.
6. Mattermost
The Mattermost open-source software program makes it easy to keep a remote team connected to the work. In addition to single sign-on and multi-factor authentication, additional data security features are available.
It is handy to developer teams looking for secure communication and collaboration. Mattermost was built mainly for software development and engineering, but you can use it in most works. It is well integrated with a variety of third-party tools.
7. Google Apps
Apps from Google Workspace are not open source. However, they are free and widely used by most people. Even if you don't like Google, you have to appreciate the value of their free remote work apps. From Gmail and Google Sheets to Google Meet, all tools are free.
Apps from Google are super convenient. However, there are some downsides to Google's free services. Your data might not be as secure. You will need to learn how to secure your emails.
8. Element
Element is a great remote work software that organizations and industries use to assist and collaborate with remote teams. The program includes all the tools necessary for completing routine tasks. Data security is enhanced by end-to-end encryption.
Element is liked for allowing unlimited users with the free version. You can also integrate with Microsoft Office and G Suite to synchronize emails and calendars. You'll also appreciate the intuitive and easy-to-use interface and the possibility of requesting assistance by telephone and email.
9. Jitsi
Jitsi's free tool helps remote users stay connected and accessible while enhancing their productivity. It provides remote workers with password-protected virtual meetings for audio/video conferences. Additionally, it can be integrated with third parties.
Users can also work on multiple applications simultaneously, and even see the entire team's view all at once. Particularly appreciated for complete and detailed reports, contact, and project management.
10. ClickUp
ClickUp is one of the best project management software in the market. Best of all, it is free to use. You'll get most of its features for free. You'll be able to set targets, and deadlines, create sprints and assign tasks. There is no limit to how many users or tasks you can add. However, the free plan's storage space, goals, and custom fields are limited.

Make the Switch to Free and Open-source Software
As good as commercial applications are, free and open-source applications have a clear edge in most cases. Open-source software is the only way to ensure that companies guarantee users' privacy and customizability. While many of the open-source apps may not be as flashy or have the big name of their pricey competitors, they still manage to do the job, typically even better in most cases!
Don't let all the talk of code and the fear of downloading something without paying fool you. Open-source apps have come a long way in recent years. Even if you don't care about privacy, as a remote worker, you'll still appreciate the value of open-source and free apps. Join the free and open-source movement, find that remote work/life balance, and finally stop paying to work.