Apple iCloud Storage and Pricing Plans for 2023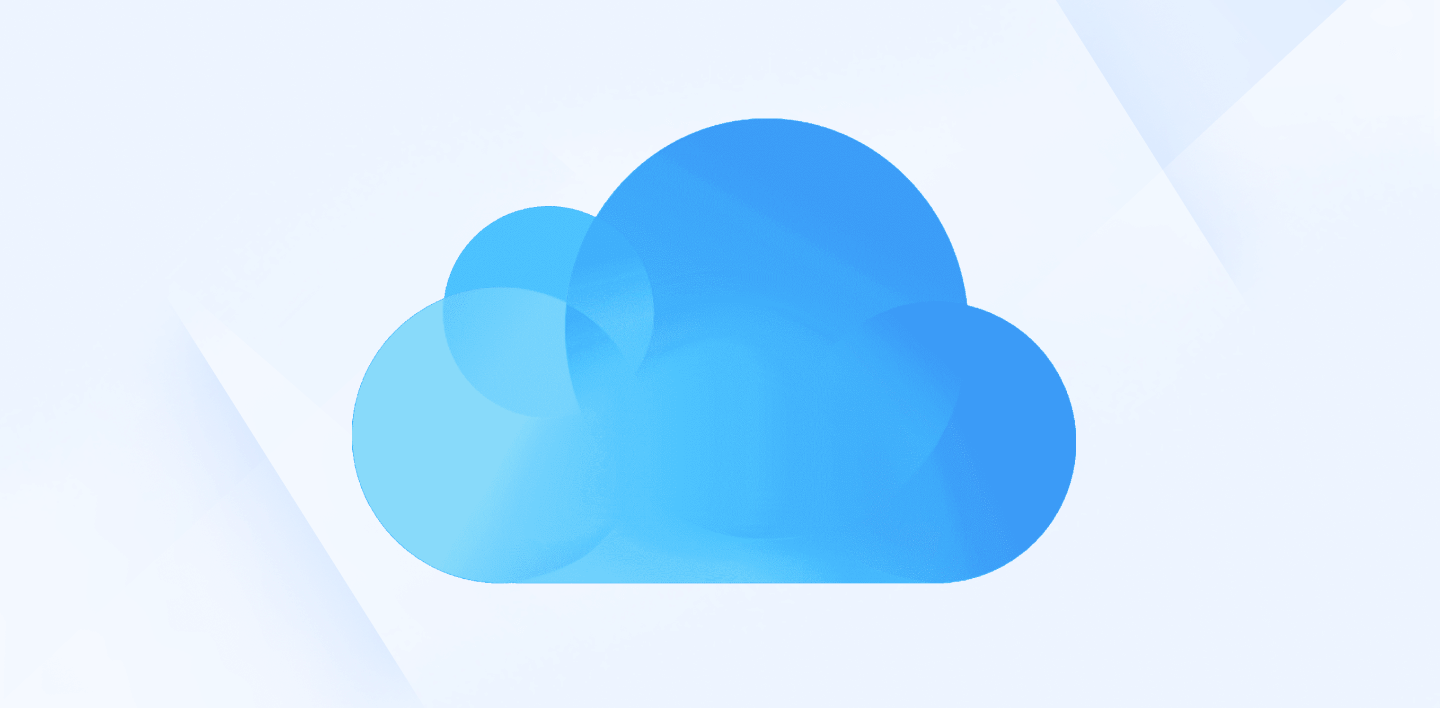 Are you running out of Apple iCloud storage and looking to upgrade it? Are you having a hard time choosing a pricing plan for it?
iCloud is an easy way to store and backup every important document or photo you want to save. You can store files, images, docs, and pretty much anything else you can think of. With Apple iCloud storage, you need to subscribe and choose the best plan for you accordingly.
By default, there are certain types of information that can be stored on your iCloud:
All iPhone devices are backed up
Contact numbers, calendar, and notes
Music uploaded on iCloud music storage
Apps data
All photos and videos iCloud photo library
This iCloud guide will help you in choosing the best cloud service regarding prices and storage space for your specific needs.

What is iCloud?
iCloud is an official cloud computing solution launched by Apple Computer way back in 2011. The service provides cloud storage for phones, tablets, and computers. With Apple iCloud storage you can store images, videos, music, and data and sync them with other iOS-enabled devices.
You can access your data and files from Mac, Windows PC, and mobile iOS devices and keep the files secure and updated across every device. Apple iCloud also allows you to create new folders and files through iCloud empowered apps. These files will sync across all of the devices.
To use the service, visit iCloud.com. There you create, save and share documents in Apple Pages. iCloud has recently been updating and introducing Dropbox-like features. It now allows users to share and see a folder in real-time.
To understand it from the technical side, iCloud is a hybrid cloud solution that has been created by combining software-enabled devices to store data. iCloud works automatically and it uploads photos and videos taken from a phone directly to cloud storage. It's not just for docs and pictures either, all of your purchased music is also available on iCloud. In addition, the service tracks different Apple devices. Users can track (and find) devices from their phones and tablets.
Benefits Of Using Apple iCloud Storage
There are few downsides to cloud storage iCloud included. Almost all Apple user data is stored in iCloud, making it easy for all the files to be shared between Apple products. iCloud comes free with 5GB of free storage. For additional features Apple offers iCloud+.
Easy To Use
iCloud is seamlessly integrated, which means iCloud storage plans are natively built into all Apple devices. To use it, all you need to do is sign up.
You can easily choose which app you want to use and adjust settings accordingly. You can also turn off certain iCloud features. There is an option to customize settings on each device. Any information stored to iCloud via a phone can also be accessed on a Mac or Windows PC using the iCloud web browser and vice versa.
All Information Stays Up To Date
All the information you add to your Apple iCloud storage, like files and photos, is not stored on the device, instead is kept in the cloud. With each edit you make, the data will be updated and synced on every device instantaneously and the changes will be visible on your phone, Mac, or Windows desktop.
Secure Digital Space
The data uploaded to iCloud is stored in a highly secure system. All data is encrypted and protected under two-factor authentication (2FA). In addition to the several other Apple configurations that your business can deploy using an Apple MDM solution of your choice, iCloud adds an extra layer of security for all your stored files.
Easily Add More Storage Space
If you want more storage space, you can subscribe to iCloud+ premium. It is an upgraded version where you can store any type of data but have a much larger data limit. In this case, you won't have to constantly check your disk space and clear system storage on Mac, Windows or Linux.
Effortlessly Share With People
In iCloud, you have the power to decide who can look at your files and who cannot. You can also check who has access to your data and what edits have been made by others.
Setting Up iCloud and Device Compatibility
For setting up iCloud Drive, you need an iOS device. You also need your mobile device to be running iOS 13 or your MAC running Catalina. iCloud is an integral part of the mobile app development process. For Windows 10, it must be the most recently updated version to run iCloud. With Windows 10, you will still need to download Safari 9.1.
How to Choose Apple iCloud Storage Plans?
With iCloud, you can choose from several different plans. There are four types of plans available at different prices and storage sizes. These plans are available on every Apple device.
Before deciding and going to buy a storage program, there are a few things to keep in mind.
You need to upgrade your phone if your iPhone or iPad is taking up all the Apple iCloud storage.
To use all of the features of iCloud you will need extra storage space.
You will need more storage space, if you want to sync it with your desktop it will need more storage.

Apple iCloud Pricing and Storage Plans in 2023
Is your iCloud storage full? The service offers a few different plans. iCloud pricing is as follows:
Monthly 50 GB Plan
You can upgrade your plan from 5GB to 50GB. This is a plan that allows you to back up iPhones and iPad with images and data. This plan is for two Apple devices and it costs $0.99 per month. It is ideal for a person who does not take a lot of pictures.
Monthly 200GB Plan
If you want a monthly plan for storing backups on multiple devices then you go for this plan. It costs $2.99/month. It can also be a superb plan for individuals who need a lot of storage space or need to backup tons of files.
Monthly 2TB Plan
For more storage and space, 2TB is the one. The 2TB offers a price of $9.99. This is an ideal plan for multiple devices. This can also be used in professional spaces that have multiple types of data to store.
The Apple One Plan
Another iCloud storage plan offered by Apple is their Apple One plan. It contains six bundled services including Apple Music, Apple News, Apple TV, etc. If you are still unsure what plan to go for, Apple One Plan is a great all-in-one solution.
The Individual Plan
The Apple One individual plan is built for one person, just as the name suggests. It costs less than the Family Plan and is designed for one person only. The individual plan gives its users 50GBs of iCloud storage. The package also provides storage on Apple Music, Apple Arcade, and Apple Arcade.
Cost: $14.96/ month.
The Family Plan
The Apple family plan is one of the biggest values of all Apple iCloud storage plans. This plan may be the best deal as it offers 200GTB iCloud space along with several other Apple services. It comes with Apple Music, Arcade, and TV+. This service can be shared with up to five family members.
Cost: $19.95/month.
What are Apple iCloud Pricing and Storage Plans?
At the start, Apple provides its users with 5 GB of free storage. It is a fine amount of free storage, but most people will require more. For people with many photos, you'll need to consider buying more cloud storage to enjoy saving all your memories. Over the years, Apple iCloud has added additional packages for its users. Now individuals can choose from three different paid plans:
Apple iCloud Pricing and Storage Plans According To Region
-North America, Latin America, South America, and the Caribbean
Brazil
500GB: R$ 3.50
200GB: R$ 10.90
2TB: R$ 34.90
Canada
500GB: $1.29
200GB: $3.99
2TB: $12.99
United States of America
500GB: $0.99
200GB: $2.99
2TB: $9.99
-Europe, Middle East, and Africa
Russia (RUB)
500GB: 59 p.
200GB: 149 p.
2TB: 500 p.
Hungary (HUF)
500GB: 299 Ft
200GB: 899 Ft
2TB: 2990 Ft
Saudi Arabia (SAR)
500GB: 3.69﷼
200GB: 10.99﷼
2TB: 36.99﷼
-Asia and the Pacific
Japan
50GB: ¥130
200GB: ¥400
2TB: ¥1300
Singapore
50GB: $1.28
200GB: $3.99
2TB: $2.99
Malaysia
50GB: RM3.90
200GB: RM11.90
2TB: RM39.90
China
50GB: ¥6
200GB: ¥21
2TB: ¥68
The Best Cloud Storage For You
If you are deep in the Apple ecosystem and have a bunch of Apple devices, iCloud may be the best storage for you. If you are super concerned with privacy and security or use devices from several different companies though, a service like Internxt may be a better choice.

There are loads of cloud storage providers all with different strengths, weaknesses, and features. Make sure to pick one that's convenient but also protects your data. Welcome to the cloud.