Best 7 Private Cloud Storage Solutions for 2022 You Should Choose From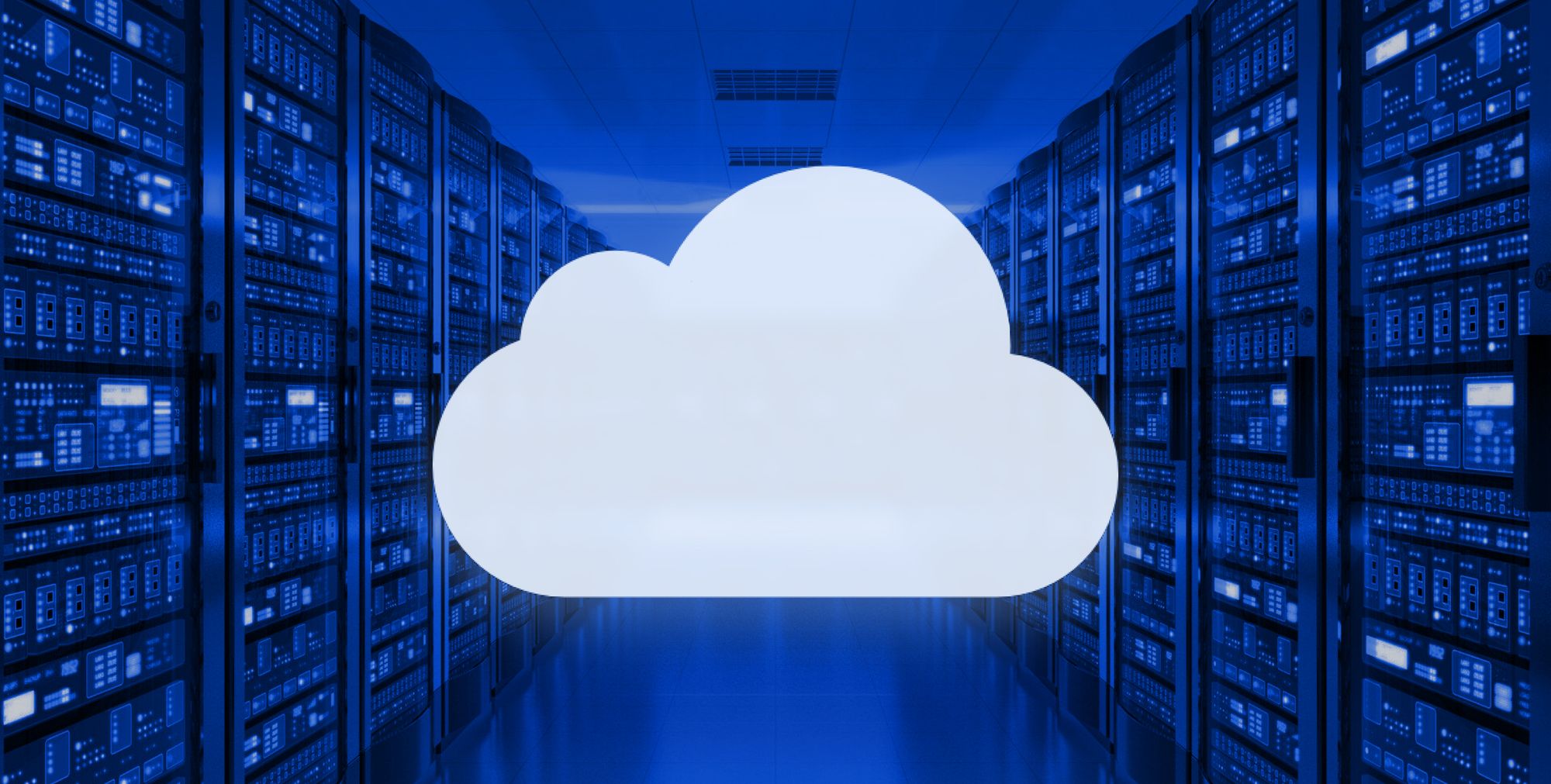 It's a proven fact that everyone is becoming more and more immersed in the online world. Digitalization is now a normal part of modern life, from using social networks to automating processes.  
Nowadays, everyone is using cloud storage to save photos and documents because of either a lack of storage space or the convenience of the cloud. Cloud service has become an everyday thing.
And not only individuals, but also companies are increasingly turning to cloud storage to fill their online storage needs. Heck, even WordPress website builders like Elementor, now offer cloud hosting services. Companies are becoming more aware of the dominance of tech in their respective economic sectors. Many are opting to digitize their services to adapt to the changing times as fast as possible.
In fact, cloud storage has changed the way many businesses operate. By storing documents in the cloud, workers can access any file from anywhere without having to be together in one physical place.
Plus, cloud storage offers businesses tons of other advantages like automatic storage backup, password leak protection, and synchronization of files that are stored locally.
With all of these pros also comes the major benefit of privacy. The flexibility and efficiency of private cloud storage make it an indispensable option for protecting the security of important data, especially for companies that handle confidential information.
Not all cloud storage is created equal, that is why it is important to choose a cloud storage service that ensures user privacy of files.
Before signing up for a cloud plan, it's important to compare prices and consider different cloud features, limitations, storage space, and x-factors taking note of what kind of security and safety each service can provide.
Here is a list of the best secure storage solutions for 2022 that you just can't miss.
Internxt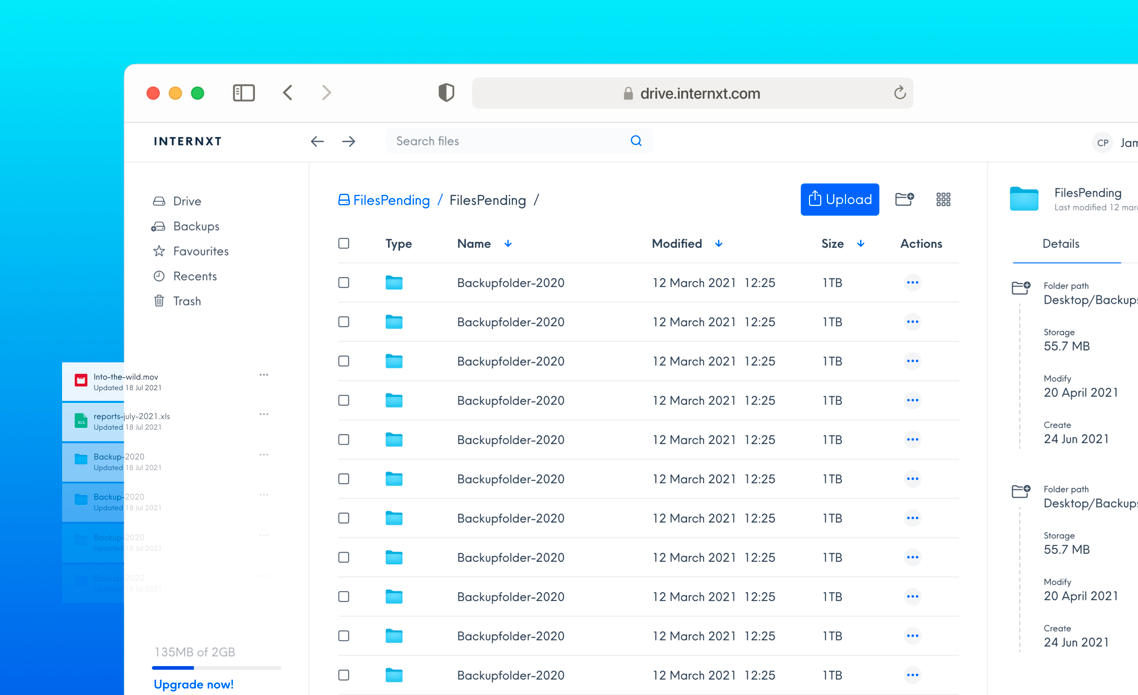 Internxt Drive is an open-source and zero-knowledge file storage service that's built for absolute privacy and uncompromising security.
All files you upload to Internxt secure storage are encrypted client-side and fragmented, so the level of privacy and security is higher because it is decentralized. Internxt is a cloud that prioritizes the privacy of its users and that is its major advantage.
Internxt offers a free plan that has an encrypted option included, unlike other clouds. The website and app are also simple to use and require no prior expertise. Its various features include file and folder sharing, backups, zero-knowledge encryption, and synchronization.
The service has a desktop and mobile app and is compatible with all devices. This private cloud storage solution has several subscription options and lifetime plans, all at very affordable and impressively low prices compared to other competitors.
Icedrive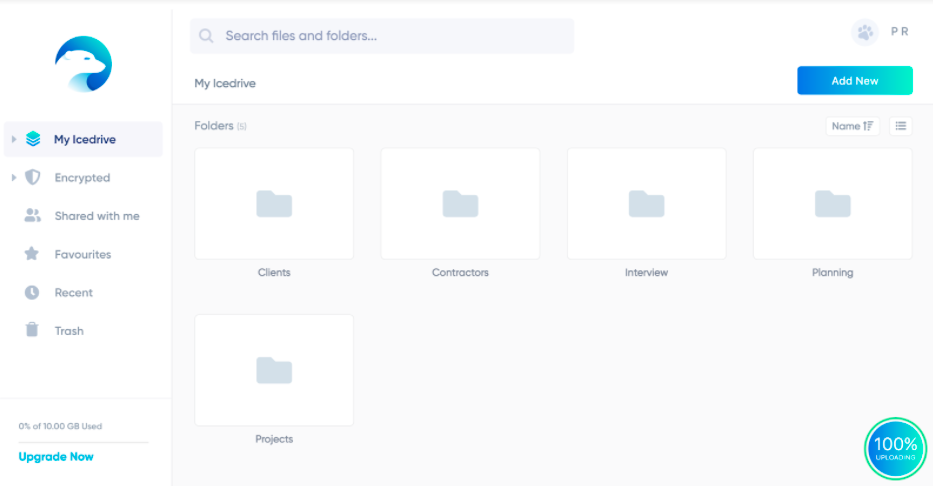 Icedrive is a decentralized storage cloud that uses a zero-knowledge encryption system. They have a free plan and a very simple and easy-to-use interface. In a very short time, they have managed to improve the speed of their service and expand their features offered.
Even though privacy is one of their strengths, you have to take into account that it is not possible to enable 2FA of the account, so this could create authentication issues that will compromise your security.
In addition, the free plan does not include encryption, so you have to pay for a premium plan to enjoy the encrypted security that sets apart their service.
There has also been a lot of criticism of Icedrive's pricing policy, as the lifetime prices change very frequently, which does not inspire a lot of trust in final users.
pCloud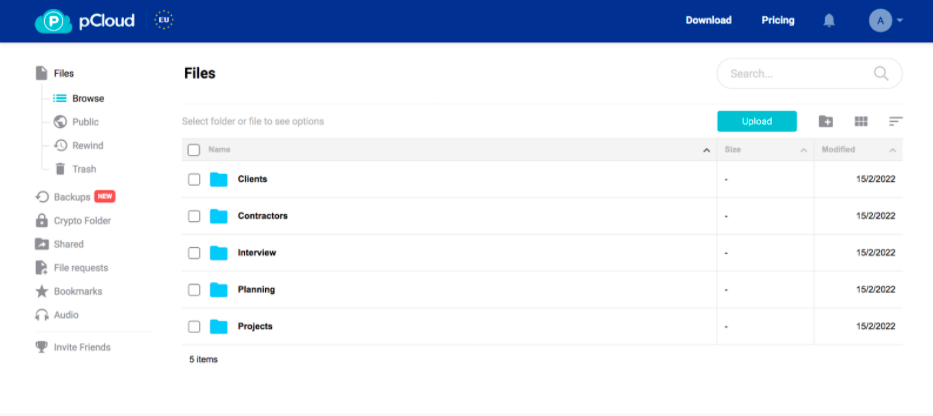 pCloud is a very well-known private cloud storage solution among users who value security.  It stands out as a useful service for backups and for its lack of download limits, attributes highly valued by its users. It's possible to add two-factor authentication in their mobile app to prevent authentication errors when logging into your account as well, and is compatible with all devices, showing a professional mobile app development.
It's also worth noting that you can back up your WordPress site, your social networks, and other safe storage accounts. One of the best features of pCloud is that it does not use your computer storage to host files. Moreover, they have good options and affordable prices for lifetime plans.
The biggest con is that extra charges apply for client-side encryption and one-year file history, so security costs a bit more to the user as not everyone can afford the higher-priced encryption plans.
MEGA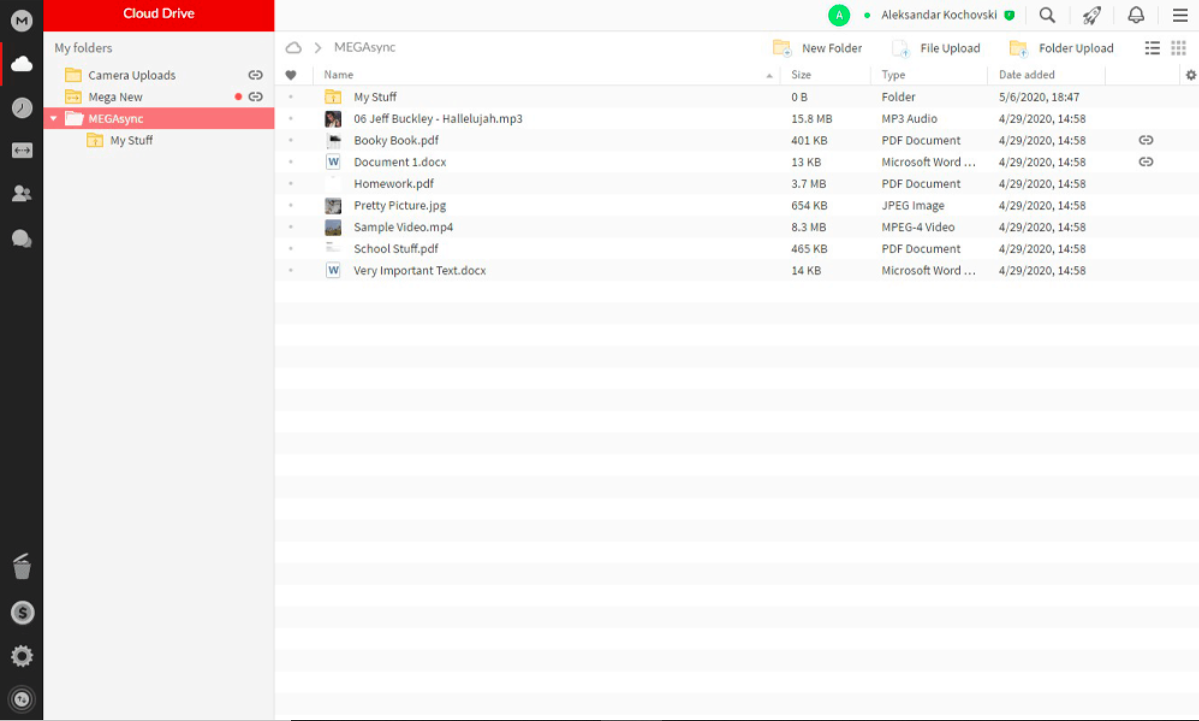 MEGA has been one of the more popular private cloud storage services for years.
This cloud storage company situated in New Zealand offers zero-knowledge encryption and other security features. This security focus is something many companies and users really find interesting when looking for safe storage, as their safety features are quite comprehensive. They also have a generous free plan, and their interface is simple and easy to use.
However, the service suffers from a lack of advanced features. The collaborative options could be improved as well as the transfer speed for larger files, but since they have been in the market for a while, they have a pretty advantageous position over the rest of the secure storage industry. In general, pCloud is a good cloud storage option.
Tresorit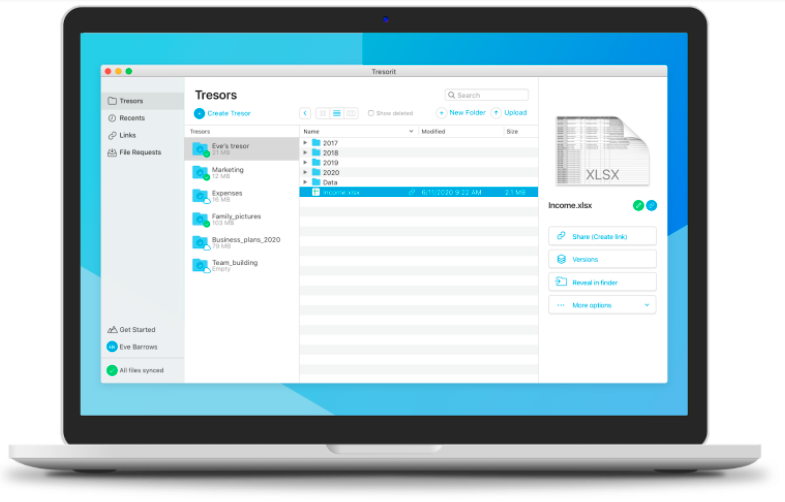 Tresorit appears to be a good cloud with high-level privacy, security and end-to-end encryption.
This private cloud storage solution offers subscriptions for both companies and individuals. They have a free two-week trial available so you can try their service before purchasing a plan outright. Unfortunately, they do not have a permanent free plan of storage, which could be considered a negative.
Individually, the cheapest plan is their 500GB plan, which costs €10 per month. The 2500GB (2.5 TB) package is €25 per month. These fees are quite high when compared to the prices of comparable private and cloud storage services, such as Internxt, which offers 2000GB (2TB) of storage for only €8.99 per month.
Tresorit does not offer lifetime plans, maybe for reasons regarding profitability. Lifetime subscriptions allow you to save a significant amount of money and store files for life without worrying about bills, so this is an option they should consider.
In general, Tresorit has good performance reviews, although some features are missing, this may be because they have not been on the market as long as other larger competitors.
Filecoin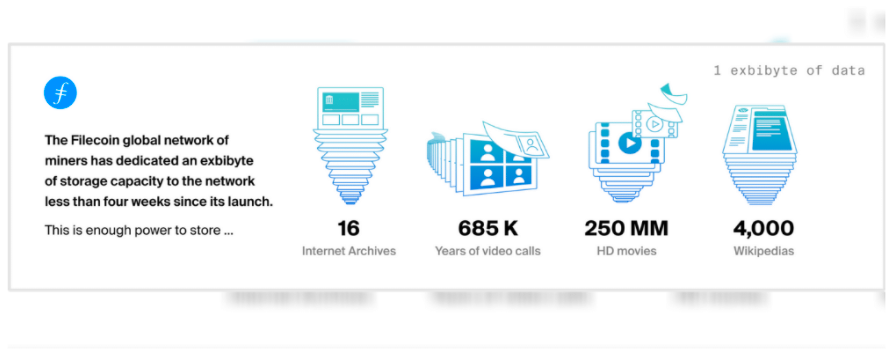 Filecoin is a blockchain-based decentralized cloud storage system. Filecoin is notable for adopting a cryptocurrency-style digital payment system and it was one of the first blockchain initiatives to offer the concept of a decentralized storage network.
They have different plans and prices and they use pretty secure technology, but they don't have a mobile app which is unfortunate. This could be because the cloud is mainly targeted to developers and is considered more technical overall.
No free trial is available on their website, and the UX of this safe cloud storage is quite overwhelming as they use a lot of technical terms that an average user will not always understand.
Treasure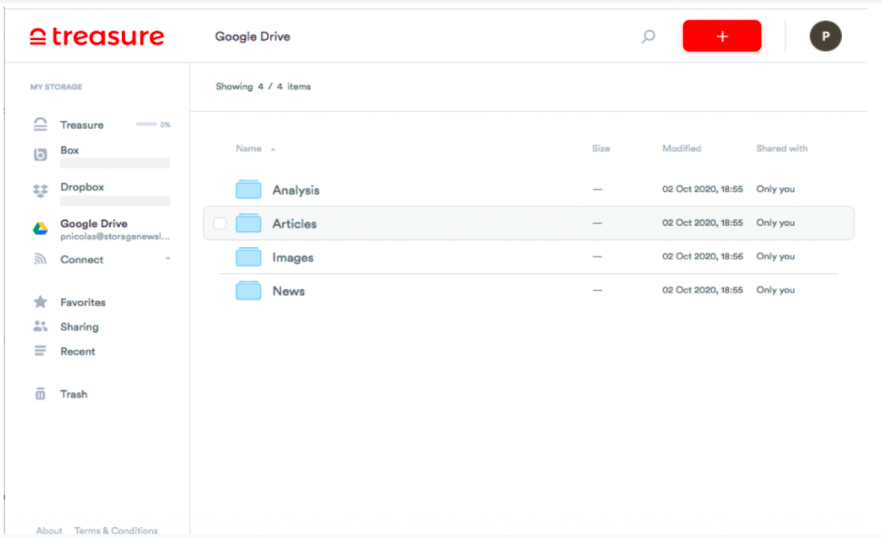 Treasure is a very new cloud storage that offers privacy and security to its users. It was founded in Singapore in 2020 and offers one of the largest benchmark programs for free secure storage.
Their service uses AWS servers, they have a 10GB free plan (more storage if you invite friends), and offer the option to manage multiple cloud accounts. They also use zero-knowledge encryption and other file security features.
Treasure has a low download limit (2GB) and file size limit (100MB) and no more than 100 files can be uploaded to the cloud. Moreover, it is not possible to move files or folders between other clouds and their interface is sometimes slow.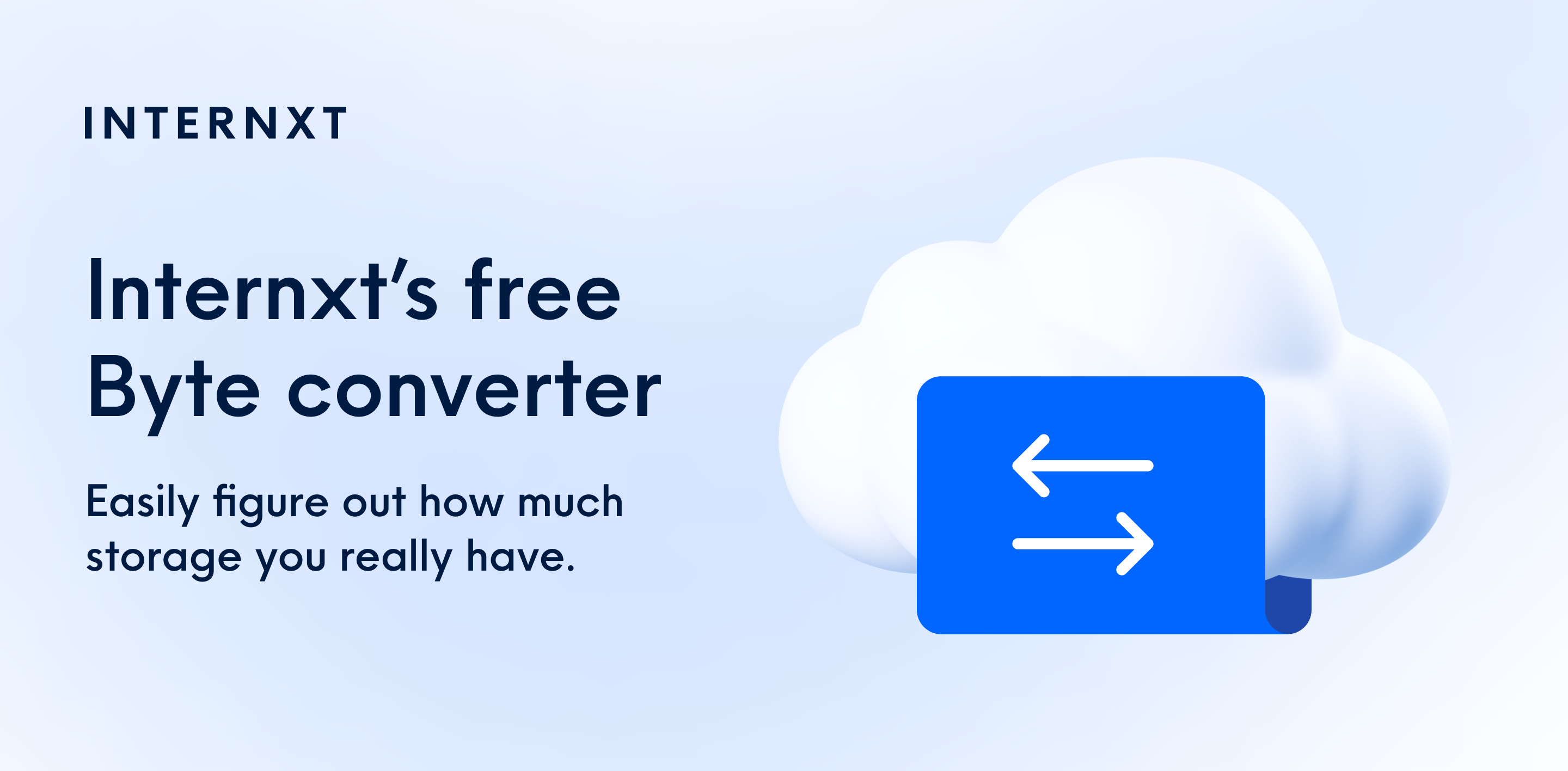 Final Thoughts
Though many services are serviceable and serve similar purposes, Internxt seems to be a step above when it comes to overall security and its user-first philosophy.
If sharing data and information security are your priority, know that with Internxt Drive you can preserve the confidentiality and integrity of your files, as they never store or transmit files, user passwords, or encryption keys in an unencrypted or unhashed form.
Privacy is a fundamental human right and Internxt knows this. By providing services (like Drive, Photos and Send)  that ensure users' individual rights and digital security at an affordable price in a clear, transparent package, Internxt is the best secure cloud service around.
Make the right choice and switch to Internxt!