pCloud: Exploring Features, Pricing, and a Privacy-Focused Alternate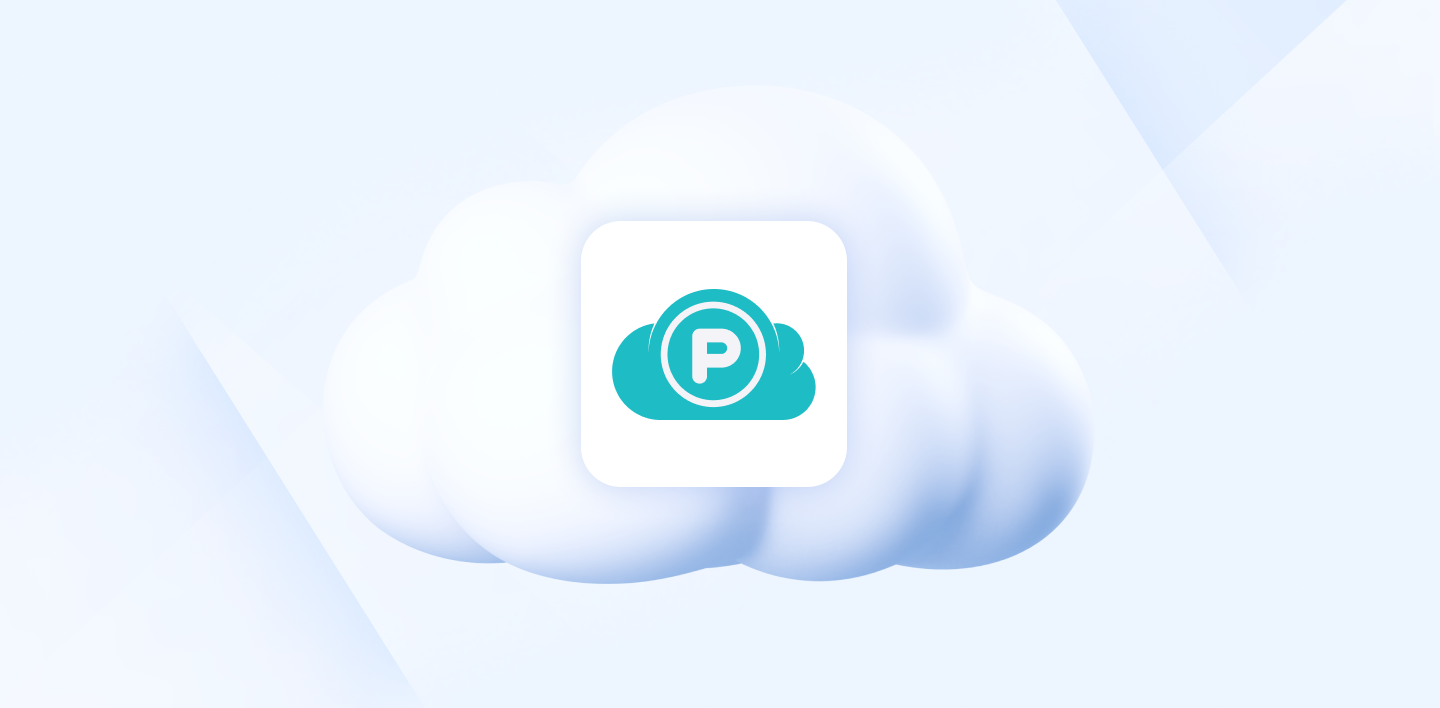 So many cloud storage providers to choose from, so little time. Fortunately, online cloud storage offers us a remarkable amount of options that traditional physical storage options could never offer. One of these cloud storage options is pCloud, so if you are looking for a pCloud review before committing to a cloud storage provider, this is the article for you!
Thanks to cloud storage, we have almost immediate access to our files, but also to share photos with loved ones, collaborate with colleagues, and keep our favorite TV ready to watch wherever you go.
However, choosing a cloud storage provider is a decision you should not take lightly, and if you are considering pCloud as your storage provider, here are some features you should be aware of before committing, and which we will consider throughout this pCloud review, including:
Security
Data handling
Media streaming
Affordability & storage space
And so much more! With this in mind, let's get started and gain an understanding of pCloud storage, why people consider it as an alternative to Google or OneDrive, and other big tech companies, and what other options are available for your cloud storage needs.
What is pCloud?
pCloud is an encrypted cloud storage service providing users with a secure platform to store, share, and manage documents for individual users or businesses. The company began its service in 2013 due to other cloud storage providers being too technical and not providing the public with a user-friendly platform.
Since then, pCloud has focused on building its platform to offer cloud storage that works seamlessly for individuals and businesses. Aside from that, pCloud also offers other features and tools designed for a simple and enjoyable experience.
Now we know what pCloud is and what it offers, let's review their service, starting with pricing.
pCloud Pricing
pCloud offers great flexibility in its payment plans, and you can try their service and get 2GB free and the chance to get 10GB of lifetime storage when you follow a beginner's tutorial or invite friends to the service.
Signing up for an account is easy, as you just need to enter your email and password, and you don't need to enter any payment information to get started. If you are happy with your free account and you want to upgrade your plan, you can do so by choosing individual, business, or family plans. pCloud review of its pricing plans
pCloud different pricing plans
pCloud offers monthly, annual, and lifetime individual plans. For individuals looking to upgrade their storage, here is a breakdown of how much storage you get and what it will cost:
Monthly
Premium: 500GB, $4.99
Premium Plus: 2TB, $9.99
Annually
Premium: 500GB, $49.99
Premium Plus: 2TB, $99.99
Lifetime
Premium: 500GB, $199
Premium Plus: 2TB, $399
Custom Plan: 10TB, $1,190
If you want a larger storage plan to share with others, then pCloud's family plan may be for you. The family plan allows you to share your pCloud account with up to 4 people with a one-time payment of:
Option 1: Lifetime Family: 2TB, $595
Option 2: Lifetime Family: 10TB, $1499
Finally, if you want cloud storage for your business plan, pCloud also offers the following options:
Business: 1TB per user, $9.99 per user per month
Business Pro: 2TB per user, $19.98 per user per month
The flexibility of pCloud's pricing plans is perfect for those who want to commit to a large storage plan of 500GB, and they are especially attractive for those who want yearly or lifetime plans.
However, suppose you don't need such a large amount of storage. In that case, there are other cloud storage providers to take into account that offer more flexibility in their payment and storage options if you don't need such a vast amount of storage.
So, now we know the ins and outs of pCloud's pricing plan, it begs the question, what do I get for my money with pCloud? Well, let's find out!

pCloud's Key Features
When you get your pCloud account up and running, you can enjoy many of pCloud's additional services to get the best out of your subscription. Some of these key features include:
Collaboration
Security
Access and Synchronization
Media and file management
Backup from external parties (Dropbox, OneDrive, etc.)
So, let's see what makes pCloud a popular cloud storage alternative by reviewing its key features.
pCloud collaboration and sharing features
Due to its individual, family, and business plans, pCloud makes collaborating and working on files easy. So, if you need to work on important documents for work or share your photos with your family, then the file-sharing features pCloud offers an excellent way to do so and does not require that the other person has a pCloud account.
The collaboration features pCloud offers are:
Invite to folder: This option allows you to share your folders with others and control the folder's privacy by setting restrictions on who can view and edit the folder, and you can manage the permissions and restrict access at any time.
Share links: pCloud allows for shared links you can send to people without a pCloud account. Once shared, the link will always show the latest version of the files, and for additional security, the link can be secured with a password or expiration date.
File requests: If you need to receive files from someone without them gaining access to your account, you can initiate a file request. A file request will allow others to upload files into a specific folder to allow for quick access to necessary documents for work, school, or anything else.
Branding your shared links: If you want to personalize your links to be in line with your company branding or freelance business, a branded link means you can attach a personalized cover, title image, and message. You can do this for one link on a basic plan and all links with a premium or business plan.
Now we know how to share and collaborate with files on pCloud. Next, let's take a look at how to secure them with pCloud's backup features.
pCloud file syncing and backup
No matter what device you use, pCloud allows you to sync, share, and backup your files across Windows, MacOS, iOS, Android, and Linux devices.
With this accessibility, you can be sure that with pClouds data synchronization and backup on any device, you can always be sure you can access the most recent version of your file. You can set up an Automatic Upload feature to upload videos or photos from your device automatically.
To make managing your storage even more efficient, pCloud has a virtual drive. A virtual drive helps you manage your files easier and works like a traditional hard drive or USB, so you can interact with the files as you usually would with a physical device without the drive taking up storage on your computer.
Finally, suppose you need to keep track of changes to your file or go back to a previous version of your files. In that case, there is the file revision feature to view file edits made in the past or file rewind, which allows you to go back to a specific date and restore the file to its previous version.
File revision and rewind are available for up to 15 days in the past for free users or 30 days for premium users.

Music Storage, Streaming, and Other Features
One feature of pCloud that is popular with its current user base is its media features, especially pCloud's integrated music player. With this feature, you can store music and download tracks without relying on public Wi-FI to play your favorite albums.
You can do the same with video files, and if you are a Kodi user, you can stream videos directly from your pCloud collection with an (unofficial) add-on.
Other features include pCloud Pass, a password manager designed to help users stay safe against data hacks or leaks by offering a secure and encrypted method to keep your passwords safe.
This leads to our next focal point in this pCloud review: security and encryption features.
pCloud security features
It's essential for a pCloud review to end with the most vital feature required to protect your files and your online privacy, that being security. So, how secure is pCloud, and will it keep your data safe?
Yes, pCloud is safe; they use many different security protocols to ensure your files and data are kept safe, secure, and private. PCloud was so confident in its security that it offered a $100,000 bounty to any hacker who could break its encryption. Lucky for them, no one could.
TLS / SSL protection: during and after file transfer, your files are encrypted with the industry standard AES-256 encryption. Additionally, when your files are in transit, they are secured across three different server locations to secure your data.
Client-side encryption: Before your files are sent to the servers, they are encrypted on your device, so the information is secured when it leaves your device.
Two-Factor Authentication: If you lose your password or your password has been stolen, your account and files can stay secure with two-factor authentication.
All of these are robust encryption methods that will no doubt keep your files safe and also benefit the security of your business data. However, this is the point of the pCloud review where we look at a pCloud alternative for users who want zero-knowledge encryption as standard.
pCloud encryption and pCloud Crypto
Whereas you will get access to the previous security features with a free or premium account, to get the most secure and powerful encryption, you will have to purchase pCloud crypto.
Crypto is pCloud's zero-knowledge encryption service to ensure that nobody, not even pCloud, can access your sensitive documents. For this service, it will cost you $49 a year or a one-time payment of $150.
So, if you are looking for 100% security and zero chance that companies can view your files, but you don't want to pay a premium for it, you may want to consider a different cloud storage provider that can give you all the security features you need to stay safe online.
Internxt: A Privacy-Centric Cloud Storage Option
As this pCloud review draws to a close, and you still want to decide for your cloud storage, another option available is Internxt.
Internxt is an open-source cloud storage provider that emphasizes the user's privacy and aims to secure your data from corporations who sell it for their own profit. Internxt also believes users should not have to pay for data privacy when storing their files.
So, unlike pCloud, Internxt offers zero-knowledge encryption for free across all its plans, no matter whether they are free or paid. Internxt offers monthly, annual, or lifetime plans of up to 10TB, including a 30-day money-back guarantee if you're unsatisfied, unlike pCloud's 10-day period.
Here is a breakdown of Internxt's storage plans for monthly users:
10GB, free forever
20GB, $0.99
200GB, $4.49
2TB, $9.99
Additionally, all of Internxt's servers are located across the European Union to comply with privacy laws. While it is true that pCloud also has servers in the EU, for some users, their files are stored in servers across the US, and if they want to change to the Luxembourg servers, this, too, comes at a price.
Internxt features
If you want to enjoy free cloud storage with a range of features in collaboration with others, then Internxt has included advanced file sharing with Internxt Drive, so you can allow others to contribute to projects while remaining in control of your file management.
Back-up options are also available for Internxt, and you control how often you want Drive to back up your files, so you always have the most recent version available. Internxt is also available on all platforms to easily access your documents from anywhere, even if your device is lost, stolen, or damaged.
You can enjoy Internxt Send, a platform that uses client-side encryption to securely send encrypted files of up to 5GB to anyone, with or without an Internxt account. Finally, Internxt has various tools to secure your accounts, including temporary email, password generator, and more.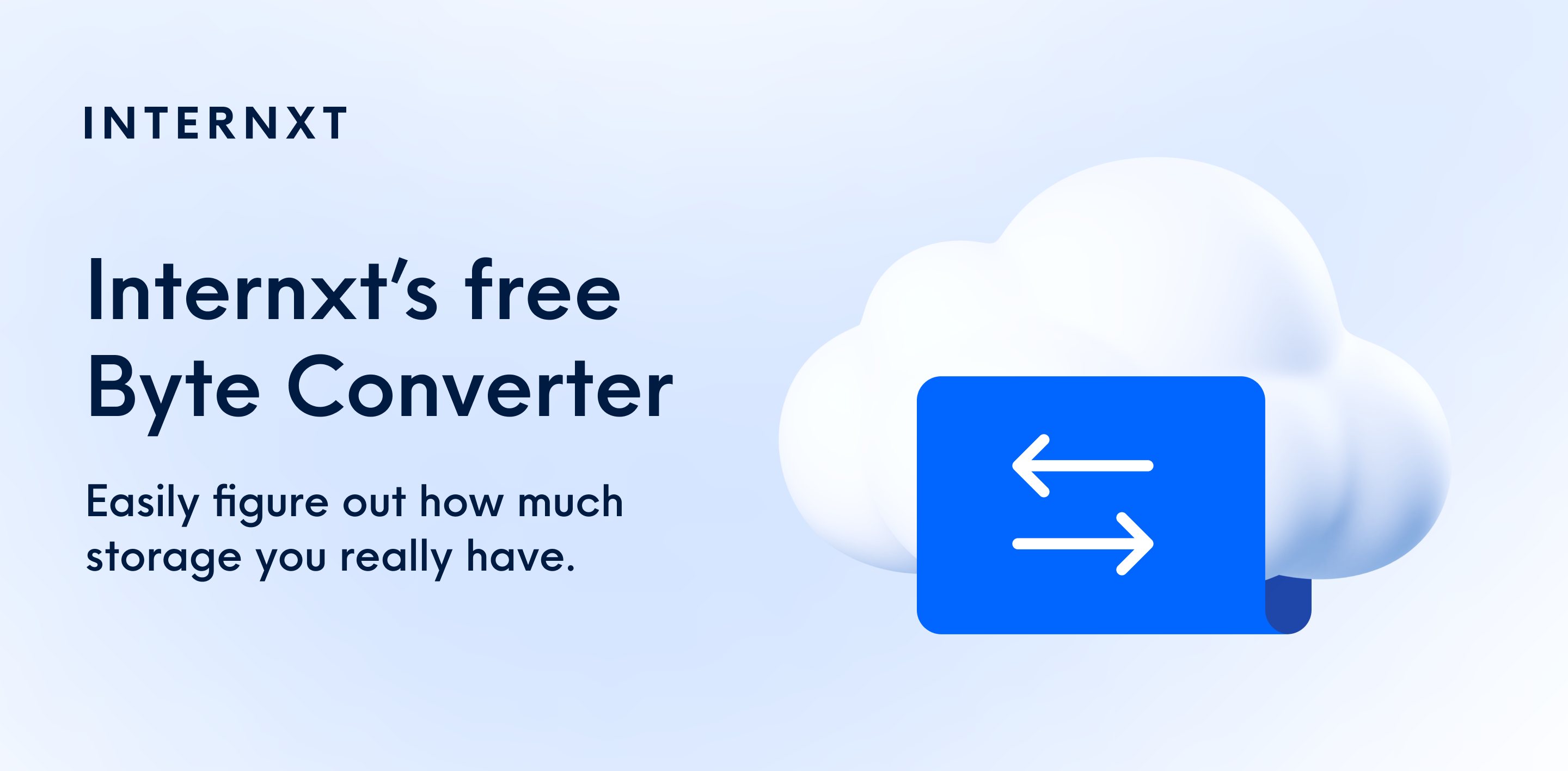 Is Pcloud Right for You? Or Should You Consider Other Options?
pCloud is a top contender for an alternative to companies such as OneDrive or Apple. With its decent plans for family and businesses that you can use for a lifetime, as well as its media capabilities for music enthusiasts, pCloud may be the cloud provider for you if you don't need zero-knowledge encryption for your files or you don't want to pay for it.
If you are committed to privacy, on the other hand, Internxt can offer you a secure storage solution for all your files that are protected with the most advanced encryption technology for free. Your privacy online is what matters most, so if you want a company that respects your privacy and can help you stay secure online, then try Internxt free.