Is Public Wi-Fi Safe? 7 Top Tips for Surfing Safely on the Web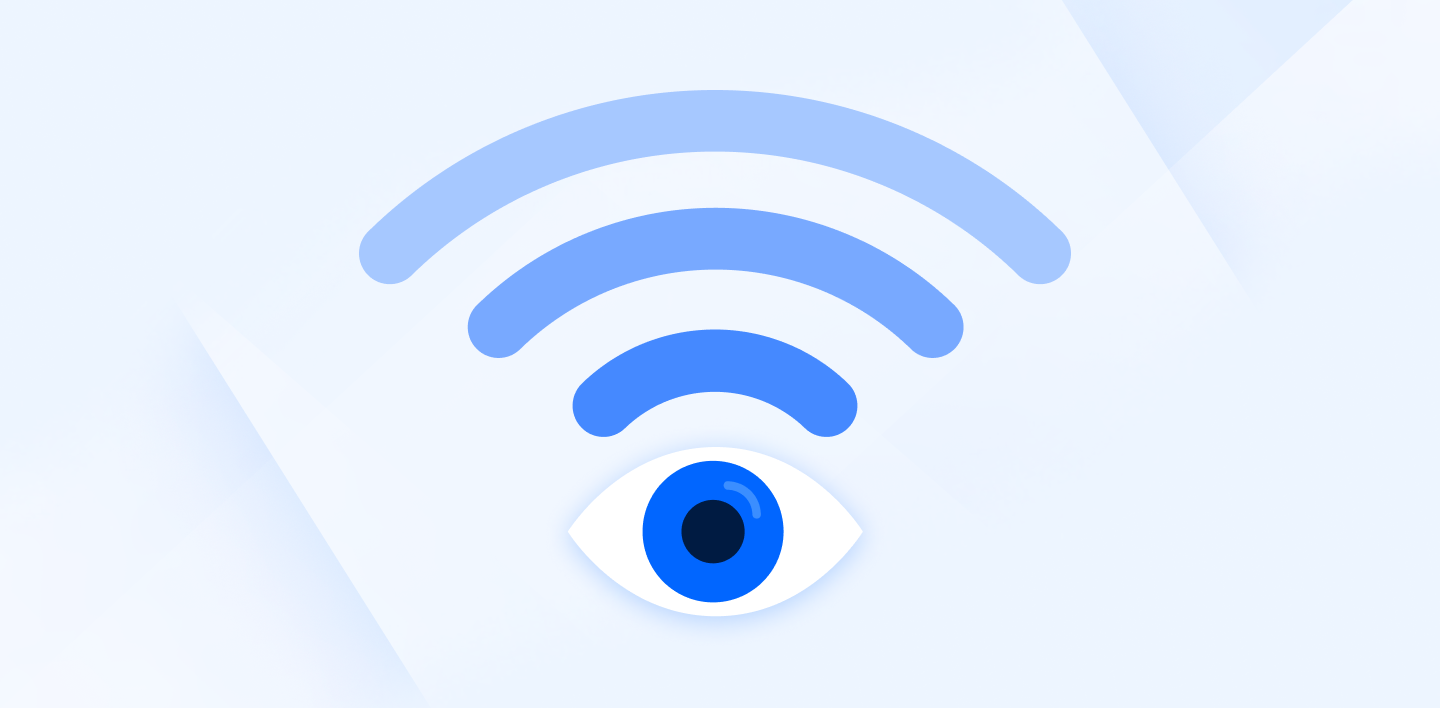 We rarely find ourselves without access to the Internet, thanks to the increased number of public Wi-Fi networks or hotspots wherever we go. From our local coffee shops, libraries, or shopping centers, connecting to the web is easier than ever. But is it more secure?
Since 2019, the rise of remote workers and digital nomads means we are more reliant on public Wi-Fi to get our jobs done and to carry out our daily tasks, from online shopping, to emails and video conferences.
Currently, 47% of people in the US say they use public Wi-Fi frequently. Interestingly, the US is top of the list for the country with the highest number of data breaches, which may or may not be a factor in the number of people not using their Wi-Fi securely.
In any case, while connecting to Wi-Fi on the go is no doubt convenient, it should not compromise your security or privacy. So, this article will answer whether public Wi-Fi is safe and, if not, how to implement the correct measures to keep your online privacy safe on public networks.
Is Public Wi-Fi safe to use?
Public Wi-Fi network security has improved over the years because public networks increasingly use encryption to protect the data sent over the internet. However, the risks of public Wi-Fi are certainly higher than home networks.
For this reason, public Wi-Fi is a popular target for cybercriminals, as we can see from the data below.
When connecting to public Wi-Fi, the main feature to look out for is what kind you are connecting to, as this is an excellent indicator of the security of the network. There are two types of Wi-Fi that you can connect to, either an open or secured network.
What are open and secured public Wi-Fi connections?
When you are out in public and need to connect, you will see a list of Wi-Fi names or hotspots you can join. Secured Wi-Fi is indicated with a lock icon, this may be a home or business connection that you will need the login credentials to enter.
Additionally, secured networks encrypt data, making it much more difficult for malicious threat actors to intercept it.
Conversely, open Wi-Fi has very few or no security features, so anyone within the range of the connection can access data the connection is sending because open networks don't encrypt it. The limited safety features of public Wi-Fi open up more opportunities for data loss or theft from these unsecured connections.
Another potential problem with public Wi-Fi safety is rogue hotspots, where threat actors will set up open Wi-Fi names similar to secure networks to trick people into connecting to them. If someone connects, they can launch numerous attacks on your device and steal or leak your information.
Therefore, if you are accessing Wi-Fi in public, you must connect securely. We can see from the statistics below that these are where people feel that Wi-Fi is less secure and more vulnerable to attacks.
To increase your security in these areas,  only connect to secure Wi-Fi providers from trusted sources. Also, avoid open networks requiring you to enter your email or phone number, as this increases the risk of data breaches.
What are the risks of Public Wi-Fi?
Public Wi-Fi is at an increased risk of cyberattacks because of the number of people who use unsecured networks and how easy these networks can be to access with the right skills. These are the common risks associated with open wireless networks in public spaces.
Eavesdropping
When you connect to public Wi-Fi, any emails, messages, or other sensitive data, like bank numbers or login credentials, are sent through a network tunnel to their destination. As the data on an open connection is not secured by encryption, the data can be intercepted, viewed, and stolen.
2. Malware distribution
Malware attacks can occur on public Wi-Fi networks and infect a device with viruses, worms, Trojans, spyware, or ransomware - the most common cyberattack, which locks people out of their devices unless they pay a ransom to the cybercriminals.
3. Escalating software vulnerabilities
Any device connected to an unencrypted Wi-Fi connection exposes the device to further attacks from the initial hack. For example, if you log in to your email account on an unencrypted connection, the hacker now has access to your email address and the contact details of your email inbox.
From here, hackers will target the password associated with your account or the accounts from your inbox to access further sensitive information, such as corporate records, or bank details, and any other information they can use for identity theft.
An added risk of public Wi-Fi connections is exposing the security features of your device. On a public network, hackers can view the devices using the Wi-Fi on an unsecured connection and the operating system they use.
If the operating system is outdated, hackers can expose security vulnerabilities to install malware and ransomware or perform social engineering scams to steal other people's data.
So, while connecting to a secure Wi-Fi network may be safer than in the past, there are still vulnerabilities and dangers that you should be aware of to know if public Wi-Fi is safe.
How to Stay Safe on Public Wi-Fi
When connecting to the internet outside the office or home, there are a few questions you can ask yourself to establish if the public Wi-Fi is safe to use. If the initial signs look good, you can use these next steps to strengthen the security of your connection even further.
It is important to note that while these are guidelines for protecting your public Wi-Fi connection, you can integrate these security measures into other areas of your digital life.
The following guidelines will also help protect your home network and your family, and you can also propose new cybersecurity measures for your business to protect the company and keep employee data safe.

1. Confirm the network you're connecting to is legitimate
Before connecting to any network, be 100% sure that the network you want to connect to is the secure, connected version. As previously mentioned, hackers often create a close copy of the original network name to trick people into connecting to an unencrypted connection and steal your passwords.
To mitigate the risks, check that:
The network name is accurate, you can confirm this with an employee
You need a password to login
The page is secured with a https:// connection
Known public Wi-Fi networks should follow this criterion; if they don't, avoid connecting to it and find another secure space to connect if possible.
2. Check your connectivity settings
Your laptops, tablets, phones, or any other gadgets connected to the internet will sometimes automatically connect to Wi-Fi connections without you knowing. This is useful for home or the workspace but can be dangerous when public Wi-Fi connections are involved.
For this reason, always turn off auto-connect for networks you don't know, especially if traveling to an unknown place.
Other connectivity settings to look out for are your Bluetooth settings. Bluetooth connects us to our smart watches, headphones, and more. Bluetooth is a possible window into a further network attack on your smartphone, tablet, or laptop, so keep this turned off in public settings, too.
Finally, turn off the file-sharing option in public spaces to avoid exposing your photos, files, or other documents on your device, and to reduce the chances of malware or being exposed to harmful images or other content.
Windows will turn off file sharing if you select the public Wi-Fi option, but here are the steps to turn off all sharing settings
On a PC:
Go to the Network and Sharing Center.
Then, Change advanced sharing settings.
Turn off file and printer sharing.
For Macs:
Go to System Preferences.
Choose Sharing.
Unselect everything.
Next, in Finder, click on AirDrop, and select "Allow me to be discovered" and choose: No One.
For iOS, access AirDrop from the Control Center and turn it off.
3. Use a trusted, secure, private browser
Opting for a secure, private browser is an essential internet tip for everyone, regardless of where they are browsing the net, but it is especially crucial in a public Wi-Fi setting. Private browsers often include built-in features that protect your data, such as ad and tracker blockers.
From a security standpoint, private browsers are better equipped to protect you on a public Wi-Fi connection thanks to our good old friend, data encryption, which protects your data in transit and secures it against Man in the Middle attacks.
Another privacy-centric option is to use a proxy browser. Proxy browsers work slightly differently by routing your traffic through a proxy server that conceals your IP address, which can be handy to protect your location.
Some, but not all, proxy browsers will include a VPN or other add-ons to secure your data, so it is important to choose the right browser with the right features for you when using public Wi-Fi.
By avoiding data sharing and hiding and encrypting your data, the right browser is a handy tool to protect you against data breaches, much like our next addition.

4. Use a Virtual Private Network (VPN)
Alongside your preferred browser, using the right VPN is another essential tool to protect you from cyberattacks. A VPN can benefit remote workers, digital nomads, or anyone using a public network because it encrypts your information via a secure tunnel, so anyone trying to access it will be unsuccessful.
VPNs are now a popular and accessible tool for everyone, regardless of their cybersecurity knowledge. In just a few short and simple steps, you can secure the privacy of your personal information quickly and effectively.
5. Keep your Firewall settings enabled
A firewall is a protective shield for your device and must be active when connected to public Wi-Fi because, without it, your device is vulnerable to spam, malware, or other software, such as keyloggers, that can give hackers access to your accounts.
Sometimes, legitimate reasons exist to turn off the firewall settings, such as installing new software or updates or solving network problems. The problem with turning off our firewalls is that we often forget to turn them back on again, which is when it can be dangerous to use public Wi-Fi without firewall protection.
Before you connect to an external network, you must check that your firewall is enabled to reduce the threats to your device and data.
To check the firewall on your PC:
Go to Control Panel
System and Security
Select Windows Firewall and make sure it's set to "on"
For Mac users
Go to System Preferences
Select Security & Privacy
Go to Firewall and click the "Turn on Firewall" button
6. Use antivirus
Installing trusted anti-virus software on your computer will protect you on a public Wi-Fi network to block attempts of malware, phishing, and other threats. Antivirus software may also include additional protection for your email accounts, blocking harmful emails and reducing the risks of social engineering attacks.
Antivirus software is always working in the background to check files for viruses and protect you in public spaces and at home, work, or anywhere else you are connected. Antivirus often has additional security features, including password managers, VPN, or cloud backup.
As with any software, it is crucial to conduct regular audits of your software to ensure they are using up-to-date software for the best security possible.
7. Log out and forget the network
One of the last steps you should do when using or learning a public Wi-Fi connection is to log out and forget the network you previously connected to. In point number 2, we learned that sometimes our devices will automatically connect to a Wi-Fi connection without us knowing, leaving our account details open to attack if accessed by hackers.
Logging out of all Wi-Fi networks that are not private will prevent you from unknowingly connecting to an unsecured network and will prevent your accounts from being hijacked.
Other valuable guidelines to Stay Safe on Public Wi-Fi
The fun doesn't stop there! These extra tips will help you stay safe while using public Wi-Fi and for your mobile apps, emails, password security, and file storage. So here they are:
Consider using mobile hotspots: If you are unsure of the Wi-Fi's security, use your mobile data to connect to the internet and protect your mobile hotspot with a unique, strong password
Don't install any extra software or extensions on a public network
Don't share any data, personal information, or files on a public Wi-Fi, wait until you return to your personal, secure network
With these cybersecurity basics, you can browse securely and easily, and if you are suspicious of any activity when you connect to public Wi-Fi, log out and forget the network immediately.

Protecting Your Wi-Fi Connection Wherever You Go
Despite the extra security measures for public Wi-Fi in airports, libraries, cafes, schools, or anywhere else offering us the internet, we shouldn't replace convenience with security.
So, before we explore the world for travel, work, or leisure, secure your devices with these tips, look out for unprotected networks before connecting, and keep your data and information safe from the public eye.