7 Best and Most Trustworthy VPN Services for 2023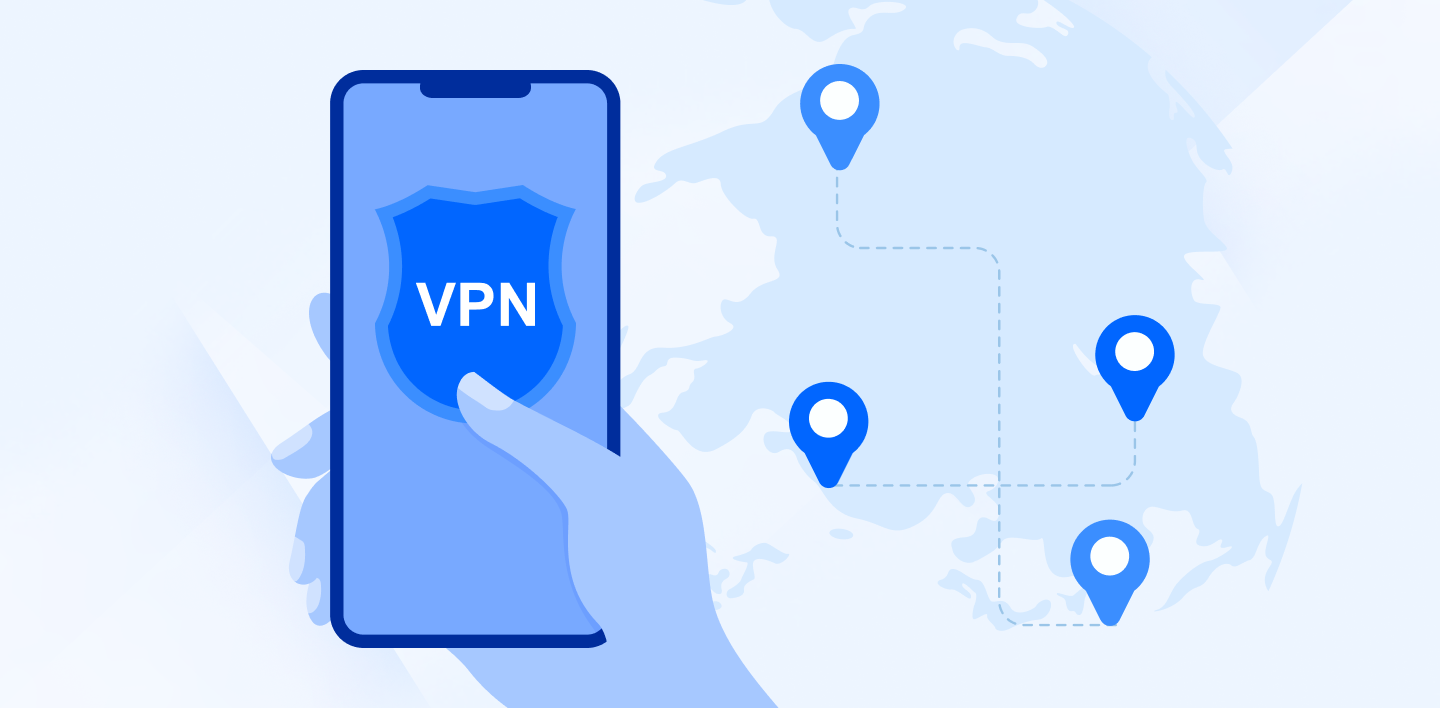 It's 2023 and it's time to get up to speed. A Virtual Private Network (VPN) is an absolute necessity for anyone working remotely or anyone who travels often. That said, there are plenty of other people who would benefit from a solid VPN.
VPNs work by providing an end-to-end encrypted tunnel between your device and the VPN operator's server. All of your traffic is then encrypted and routed through this tunnel. This means everything you upload and download effectively bypasses your ISP's servers. Your IP address is also changed or randomized so you can no longer be tracked or located while online.
In short, VPNs encrypt and redirect your traffic making you a virtual ghost and rendering you invisible to anyone looking to track your web movements.
The Safest and Most Secure VPNs for 2023
There is no shortage of VPNs on the market in 2023. While almost all of them provide better privacy protection than going without one, some provide better built-in safety features than others. Again almost all VPNs encrypt your traffic, but how they encrypt it differs widely between providers.
To thin down the pack, we've assembled a list of VPNs we found that go above and beyond regarding security and privacy. Each of the VPNs listed below offers a unique factor that sets them apart from typical VPNs. We looked for VPNs offering transparency in how they operate and kept an eye out for providers who have built a strong reputation for protecting user data.
Here are the seven best VPNs to trust with your privacy in 2023:
IP Vanish
IP Vanish has all the features you expect from a VPN service. Split tunneling, encrypted web browsing, DNS leak protection, and more. A major perk of IP Vanish's VPN is the inclusion of unmetered connections, meaning you can connect as many devices as you want to the service with no problems.
On the security and privacy side, IP Vanish supports multiple VPN protocols. While a bit technical, this allows users to change the protocol of their service to better fit their privacy needs and device restraints. While IP Vanish supports a total of five unique protocols, we love their addition of WireGuard, the newest protocol around that's designed to be faster, stronger, and more lightweight than other connection types. WireGuard is an open-source project, so it's verifiable and well-known as one of the most secure solutions in the VPN world.
TunnelBear
TunnelBear is another established VPN that is easy to use, has a solid free plan, and still ranks high in regard to protecting your privacy. First off, TunnelBear subjects itself to independent security audits that they publish publicly every so often, so you can be sure the service is doing everything it can to safely move your data.
TunnelBear has a couple of different "bears" or modes to boost its privacy and security score. GhostBear helps users in countries where internet access is censored to make their VPN-encrypted data less detectable to governments, businesses, and ISPs. VigilantBear kicks in if your connection gets disrupted for any reason and will block all unsecured traffic until the connection is restored.
Fastest VPN
FastestVPN is not only suitable for personal use but also an excellent choice for small businesses. FastestVPN offers robust encryption protocols and advanced security features that are crucial for small businesses.
Also, your employees can securely connect to your business network from anywhere, allowing for remote work flexibility. FastestVPN's vast server network allows you to bypass geographic restrictions, giving you and your employees access to global resources and services.

Overall, FastestVPN offers the necessary security, accessibility, and affordability that small businesses require. It enables secure remote access, helps overcome geographical restrictions, and ensures the confidentiality and integrity of your business data.
ExpressVPN
ExpressVPN has everything you could want in a VPN: loads of features, a long and consistent track record, and insanely fast speeds. ExpressVPN provides steady, no-nonsense, quality service you can rely on.
We like the services Network Lock which acts as a kill switch making sure your data is safeguarded from interruptions like network changes and power surges. But we love ExpressVPN for its free tools committed to keeping you safer online. They have a "What is my IP?" tool, a DNS leak test, a webRTC leak test, and a password generator. All of their tools are super useful, very cool, and definitely worth checking out!

Ivacy VPN
Ivacy is another well-rounded and intuitive VPN service. Ivacy has all of the standard features you should expect a secure VPN to have like 256-Bit Encryption and a robust No Logs Policy, but what differentiates it from other similar services is its Secure Downloading.
Basically, Secure Downloading is Ivacy's real-time threat detector and eliminator. Everything you download through Ivacy VPN is scanned for dangerous malware or viruses. Anything suspicious is immediately removed during the downloading process. Secure Downloading is completely automatic and it's a brilliant feature that we hope becomes a widely-adopted industry standard.
Mozilla VPN
You've heard of Firefox, which is a great secure web browser, but Mozilla's VPN is a solid service in its own right. Built on a solid twenty years of reputation for putting the user first, Mozilla VPN is the only VPN with a full-on Privacy Manifesto. The company itself is also a non-profit and is super transparent regarding all of its inner workings.
Mozilla VPN is built on something they call a WireGuard protocol that encrypts your network traffic. Compared to other VPN protocols, WireGuard's code is easier for developers, programmers, and security analysts to audit and review.
Mullvad VPN
Mullvad VPN is affordable and has "Privacy is a universal right" in its search meta description - we like that. Mullvad is a solid-built VPN that also gets externally audited, like TunnelBear, but it sets itself apart by allowing users to make a completely anonymous account. This is very useful if you are working remotely, as they also don't require email!
They also have a strict no paid reviews or affiliates policy which is pretty rare to see. Mullvad VPN is very clear with its policies and is one of the most transparent regarding the practices we've seen.
hide.me VPN
Hide.me VPN is the undisputed gamer's choice for a full-service VPN. Hide.me's niche is its ability to work on most gaming platforms and hide gaming traffic from a user's ISP.
Many ISPs throttle traffic after a certain amount of data is used, some even throttle certain types of traffic. Gaming is data-intensive and it is often targeted and throttled leaving gamers paying more or suffering lower slow speeds. Bandwidth aside, gamers are also at risk of encountering distributed denial of service (DDoS) attacks from malicious gamers looking to disrupt internet connections and lower the ping speeds of opponents.
Why Should You Use a VPN?
There are many good reasons why you'd need to use a VPN. Maybe you live abroad and you want to check out some local news from another country, maybe you want to hide your browsing history from your Internet Service Provider (ISP), or maybe you want to watch a TV from home, there are also many VPN for streaming.
Which VPN is Right For You?
We have listed the best VPNs in the market. Ultimately, what VPN you choose should be based on your specific privacy needs and how you plan to use it.
Before going all-in on one service, take some time to think about what kind of websites you're on what devices you want to protect, and whether you will use a VPN for work or pleasure. But don't stress too much, you really can't go wrong choosing any one of the safe and private VPNs from our list above.