Internxt Successfully Passes Independent Security Audit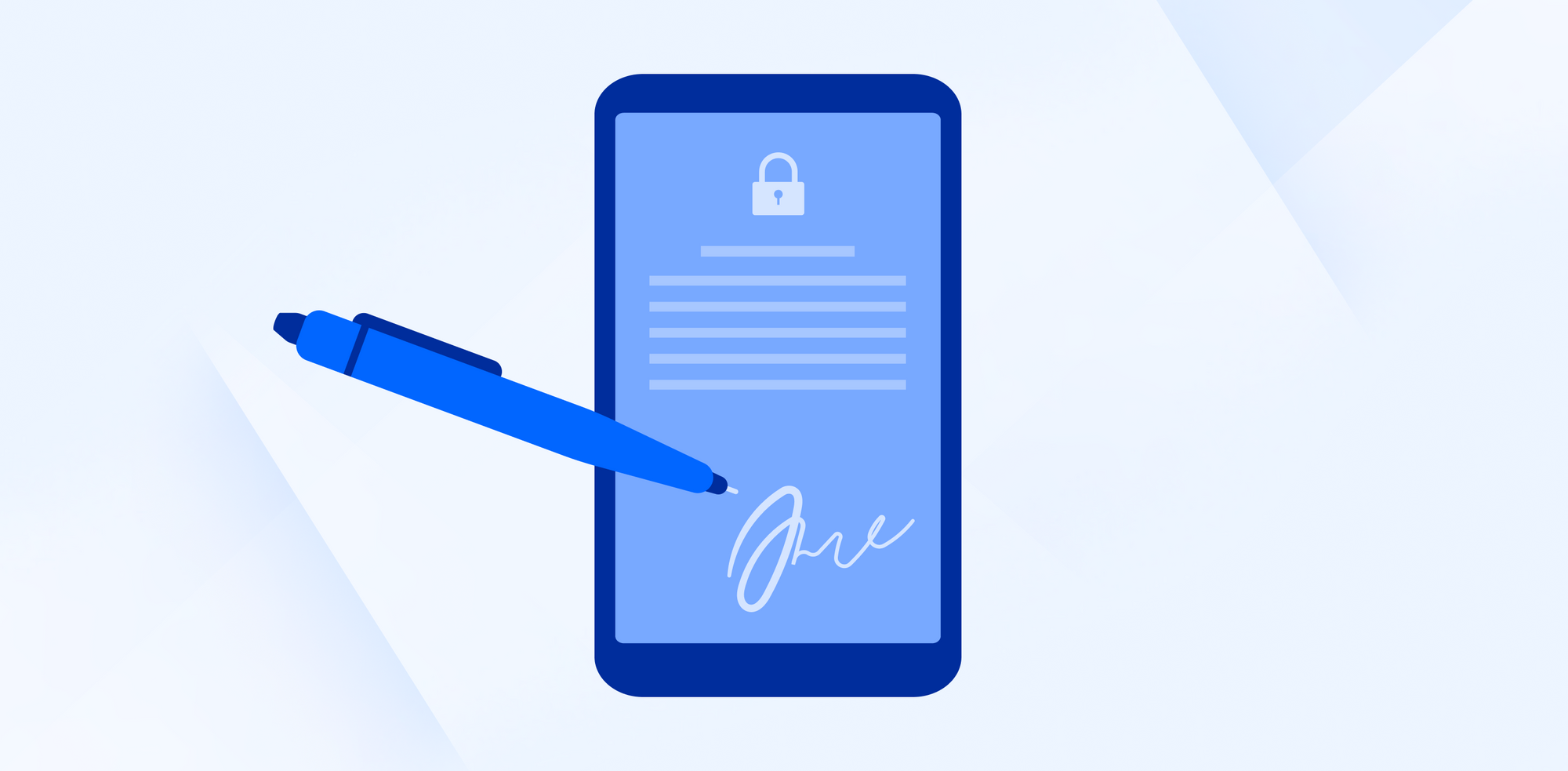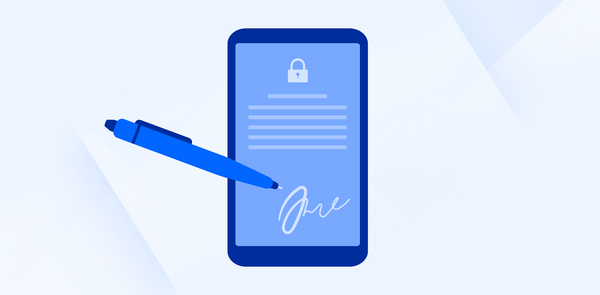 Privacy is a fundamental human right. Full stop.
At Internxt, we believe that what humanity can achieve is extraordinary and that our products should enable society to achieve excellence. Our cloud services should not only empower people but must also respect basic human individual rights. We are working to build a better, safer internet with respect for you, the user, at its core.
To do just that, we have conducted an independent security audit of our cloud service so you can be sure that it is as private and secure as we say it is.
Privacy Meets Transparency
Why commission an independent audit? As part of our zero-trust philosophy, we know it's crucial to give our users the whole truth. And since we are obviously a little biased regarding our services, we want you to not take us, or any online service for that matter, at our own word.
Internxt strives to be open and transparent. That is why our services are and will continue to be open source. Any user curious about how we operate our service can freely examine our source code. On top of that, we have just completed the first independent audit of our security systems.
We did so firstly, so we could find and correct any oversights in service, filling in any security gaps to ensure our service is as secure as possible.

Secondly, to give our users complete peace of mind. When you decide to use Internxt to save and store your information, you can be sure that we are doing everything in our power to keep it safe.
Internxt Passes Independent Security Audit Conducted by Securitum
What is an independent security audit? An independent security audit is a contracted test of a service or network security.
Basically, it's when a company or organization hires an independent, unbiased company to penetration test IT systems to find any weak points and fix any gaps in our cloud security.
Securitum, a leading European security auditing company, conducted our security audit. Securitum is responsible for hundreds of security testing projects yearly, including for many top European tech companies and banks. Internxt contracted Securitum to penetration test our web, mobile, and desktop applications and cloud services.
We are very excited to announce that the audit was a success since it helped us increase the level of security across all our services. The few issues that were reported by Securitum had been addressed at the time of the publication of this article. The goal of this ethical hacking endeavor was to help us highlight any potential minor threat in our network so that we could take immediate internal action before someone from outside could. This helped significantly strengthen the security of all our apps. For the sake of transparency, and given that all potential vulnerabilities are at this time addressed, we have made available the initial results of their audit.
Read the complete security audit reports:
Securitum reviewed our products and then tried to crack into our network. The few minor points of interest they found were quickly communicated with us. We then worked closely with Securitum's cybersecurity professionals to close those holes and strengthen other possible entry points. At the time of publication of this article, Securitum rechecked and retested our systems to confirm the updates and fixes, hence the initially reported issues (above) are no longer applicable since the corresponding fixes have been successfully implemented.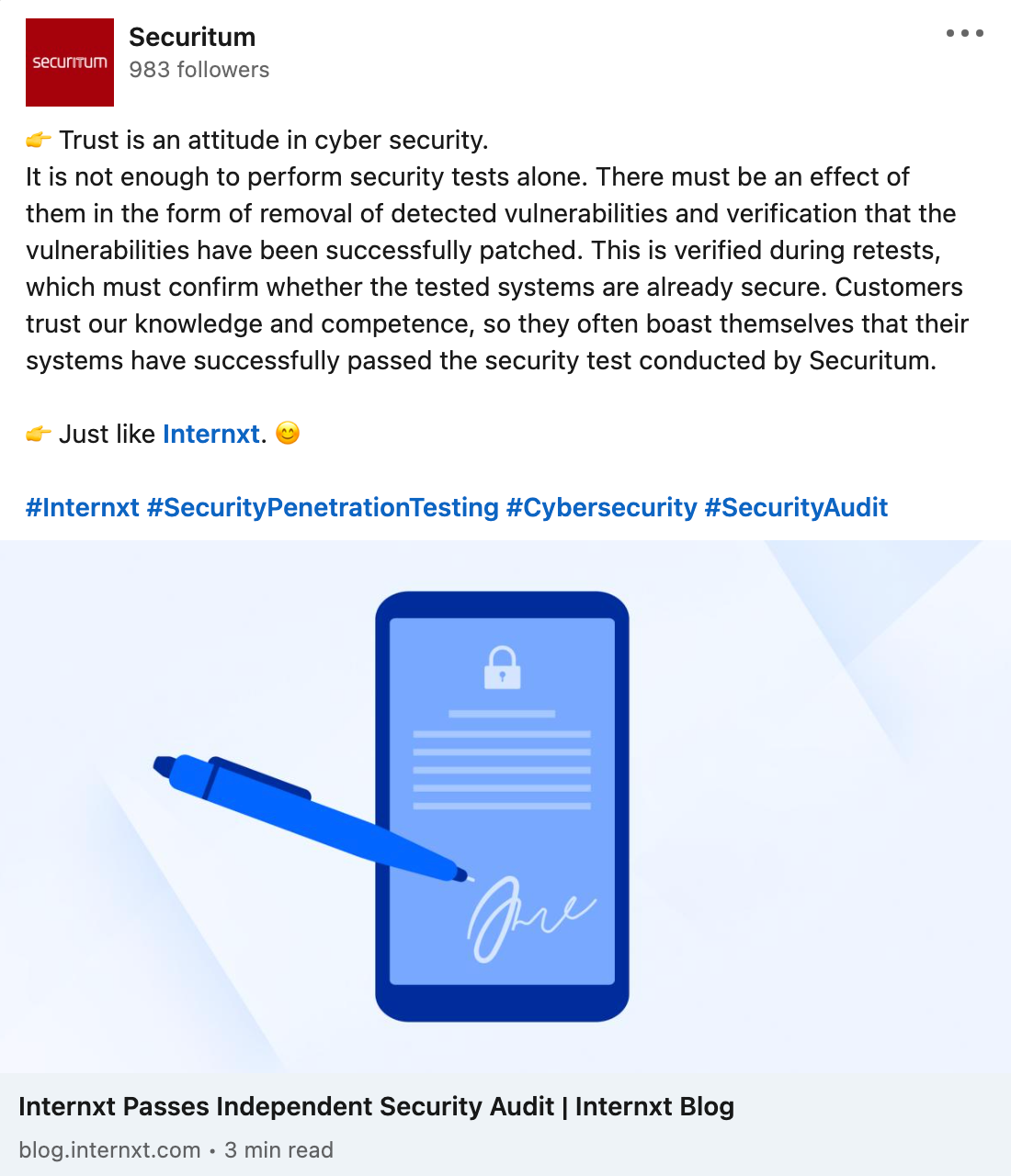 Hence we can now safely & transparently share them with you!
Internxt is now safer than ever.

Internxt is Open Source and Independently Verified
Internxt has been and will always be open source. All of our code is made public for your viewing pleasure on GitHub.
We are happy to say that we are now also independently verified. Our independent audit was another major step towards maintaining our title as the most secure, private, and trusted cloud service available today.
If you have any further questions regarding our security audit, please get in touch with us at hello@internxt.com.