Looking for a Better Cloud Storage Solution? Check Out This pCloud Alternative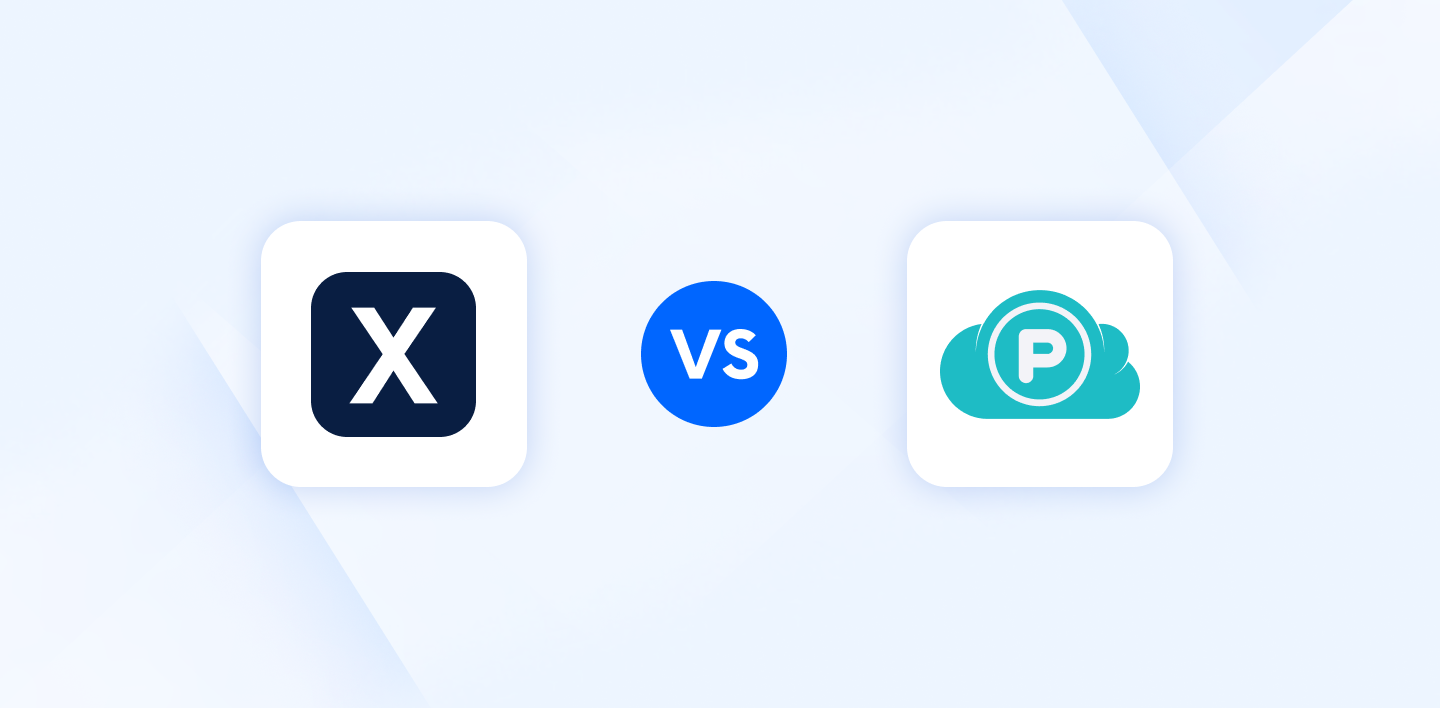 pCloud is a cloud-based management tool that aims to provide the public with a comprehensive, easy-to-use storage system for teams and individuals to upload and store their documents.
Like cloud storage services, pCloud provides file synchronization, data backup, sharing, and collaboration tools. Once you upload your files to the pCloud servers, you can access them from your iOS, Android, MacOS, Windows, or Linux systems. So, if anything happens to your device, your files will remain secure and accessible on the pCloud servers.
So with so many cloud storage alternatives from leading industry players, Google, Apple, and OneDrive, what makes pCloud different? Is it the best private cloud storage, or is there an alternative to pCloud that would be better for you?
This article will answer those questions and more, so let's begin.
What are the Features of pCloud Storage?
To understand what sets pCloud apart, we must understand its most popular features to help give you an understanding of the company for you to choose whether it's a valuable cloud storage option or if you should consider an alternative, so let's take a look at what pCloud has to offer.
Is pCloud Private?
Yes, pCloud is safe and uses powerful encryption technology to protect your files from hackers. In light of the past outrage regarding how Google handles your data, pCloud does not follow these practices of sharing your data with third parties, nor does it have access to your encryption keys, unlike companies such as Microsoft OneDrive, so pCloud can never access or view your files.
Here is how companies like Internxt and pCloud protect your data via encryption
Client-side encryption: data is encrypted on your device before it is uploaded to a server, so your files are always locked and protected
Zero-knowledge privacy: Zero-knowledge means that neither the company, service, provider nor anyone else can access or view the files you store on their platform
Multi-layer protection: Added protection methods, such as two-factor authentication, adding an extra layer of security to your files in case of a password breach
Privacy Laws
pCloud is based in Switzerland, which uses rigorous data protection laws, laws which protect your personal data by stating your data can only be collected and used for specific, legitimate purposes and not retained longer than necessary.
In contrast, other cloud companies, like Google, Apple, and Microsoft, operate under Us laws that are comparatively less stringent. For example, US and Swiss law recognizes the importance of consent when it comes to data processing, but Swiss law places greater emphasis on explicit consent.
US law, on the other hand, provides lengthy terms and notices requiring you to read and opt out of these choices, which only some have the time to do, or understand what they are signing up for or what they need to opt out of.
Unlike US companies, pCloud and Internxt are EU based and follow strict regulations from the GDPR, (General Data Protection Regulation), to protect your data. However, pCloud has one server in the EU, and one in the USA, so if you make an account with pCloud and use an American server, your privacy is not as protected as it would be with a company that uses EU Servers, like Internxt.

Open-source vs. Closed Source
pCloud is not open source, meaning only authorized users can view and work on the software, implement vital updates, and fix security issues. If you cannot see how a company stores and protects your data, how can you trust that it's safe?
Another drawback of closed-source software is that due to the limited amount of scrutiny the source code is subject to, there is more potential for attacks, as the code relies on a team to fix the issue.
In contrast, Internxt uses open source for its services, meaning you can view its GitHub page and view, modify or improve the code. In terms of security, the open-source community can identify and fix security issues or bugs much more quickly, as the problems are fixed and updated to the platform instantly.
pCloud Pricing Plan
Interestingly, pCloud's pricing plans use yearly or annual payment plans, which may be a costly investment if you are shopping for other options that allow you to pay monthly. Like Internxt, it offers up to 10 GB of free storage if you want to test out its service beforehand.
Here are the plans pCloud currently offer
Premium 500 GB - yearly subscription for $49.99 ($4.99 monthly)
Premium Plus 2 TB -  yearly subscription for $99.99 ($9.99 monthly)
Premium 500 GB - lifetime subscription $199
Premium Plus 2 TB - lifetime subscription $399.99
Custom Plan 10 TB - lifetime subscription $1190
During checkout with pCloud, you can purchase additional add-ons, including pCloud encryption, at $49.99. This additional purchase lets you protect their files by allowing you to encrypt the contents and upload the encrypted version to the servers.
pCloud's encryption lets users protect their confidential files with high-end security, making it as easy as placing a file in a folder. pCloud's security application encrypts data on your computer and uploads only the encrypted version to the servers.
A lot of companies like pCloud choose to hide encryption technology on their higher subscription tiers. Still, Internxt protects your data by keeping every file you upload encrypted and secure; that's why no matter what storage plan you choose - free or paid - your files are encrypted and secure.
Internxt Pricing
The monthly plans for Internxt are as follows:
Free plan 10GB -  lifetime storage
20GB - $0.99
200GB - $4.49
2TB - 9.99
Annual and lifetime plans are also available.
File Sharing and Extra Features
When choosing a storage provider, it's crucial that your files are synced and backed up, as mobile devices or computers can get lost, stolen, or broken. pCloud does a good job of giving you numerous options to synchronize and save your important files.
Wherever you upload your files to pCloud, you can access them from any device. pCloud's desktop application, Drive, can connect the files on your local computer or use the drag-and-drop system for simple and easy uploads.
Is pCloud Worth It?
If you're seeking an alternative to the corporate giants that don't value the security of your data, pCloud is a more private and secure option. However, if you want encryption in your cloud storage as standard, no matter the cost, and a range of valuable free tools to increase your protection online, consider switching to Internxt.