Nextcloud Review: Is Self-Hosting Your Cloud Storage Worth It?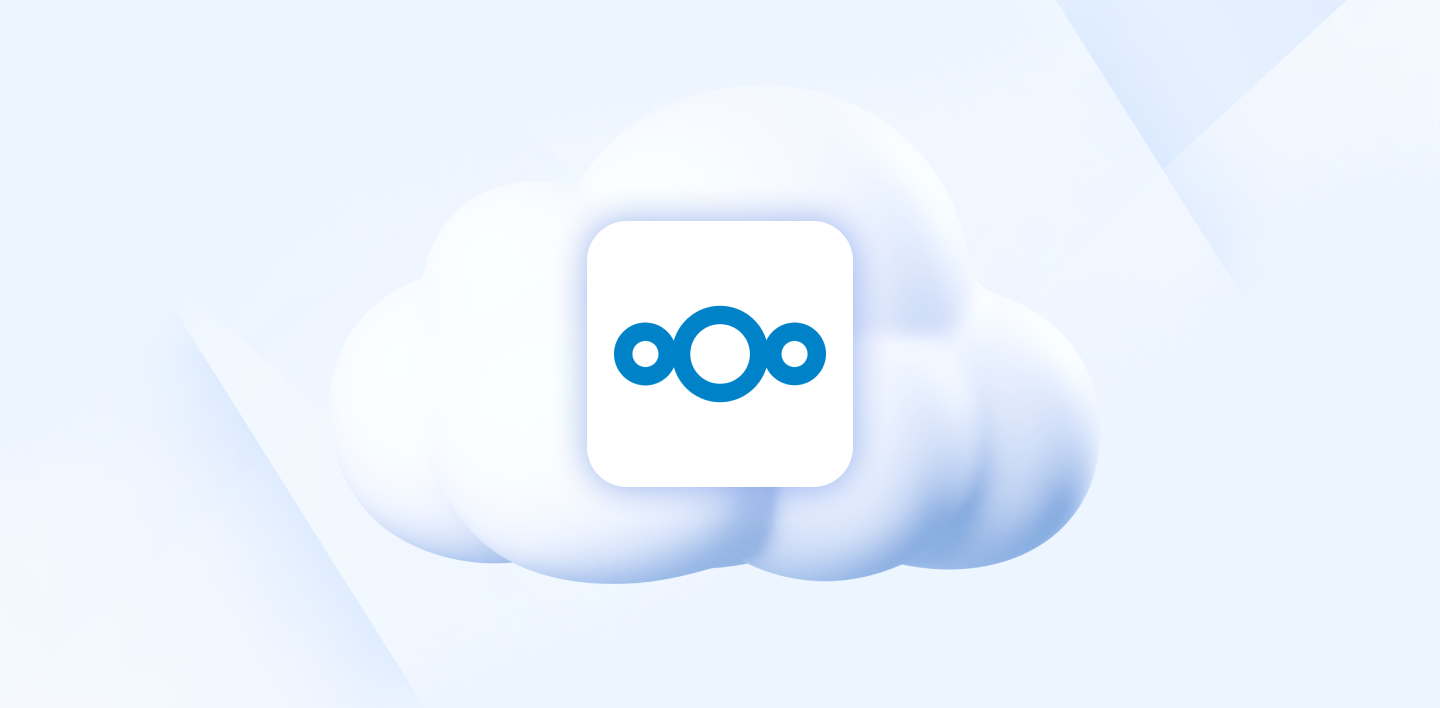 Many people may be surprised that you can host your cloud storage straight from the comfort of your home. If you knew this was possible, you may wonder which is the best self-hosting solution for you, and chances are you may be considering Nextcloud.
If that's the case, congratulations, you're in the right place! If not, congratulations anyway for considering an alternative cloud provider and switching to a private cloud storage solution.
This article will examine what makes self-hosting cloud storage an attractive option for businesses and for those with in-depth knowledge or interest in technology. For those who are interested in Nextcloud, this article will give you the information needed to help you decide whether Nextcloud is the right for you.
Furthermore, we will look at why people prefer to host their private cloud storage server, the benefits, potential drawbacks, and the features that make Nextcloud a popular option.
Ready to discover alternative cloud storage methods? Let's go!
What is Nextcloud?
Nextcloud is an open-source platform that offers self-hosting cloud storage, file synchronization, and other collaboration tools. Like many popular cloud storage providers, Nextcloud sets itself apart from companies such as Apple or Google, focusing on privacy and security - giving you the power to host your private data.
As a result, Nextcloud is a popular option for individuals and organizations with its current product suite consistent with the following product suite:
Nextcloud Files: self-hosted file storage for desktop, mobile, and web
Nextcloud Talk: private audio or video conferencing and text chat via browser and mobile
Nextcloud Groupware: Calendar, Contacts, and Mail to increase productivity for teams
Nextcloud Office: a LibreOffice-based online suite with collaborative editing
With the flexibility and scalability of its service and eliminating the need for a third party to store your data, Nextcloud provides a valuable addition to the world of cloud storage and collaboration tools for a more secure, private internet.
With that in mind, let's explore the main features, security, privacy, and pricing of Nextcloud and whether it's the right cloud provider for you. If not, we will consider another cloud service that focuses on privacy and is a secure and private alternative to companies such as Google.
What is self-hosting cloud storage?
Self-hosting cloud storage refers to the system a company or individual uses to create their cloud infrastructure that stores and manages their data instead of relying on a third party. Self-hosting companies like Nextcloud contain key components that make this cloud service work. These features include:
Hardware: Depending on the complexity of the service, this can be a private server or a computer used to store and manage data.
Software: Nextcloud, for example, offers the software to use the cloud effectively, with additional features, if required.
Secure network: The cloud will need a secure connection to function correctly and securely.
Security measures: Network protocols, such as firewalls and regular updates, are required and must be conducted by someone with the proper cybersecurity credentials.
Choosing Nextcloud, therefore, or any cloud storage provider for that matter, will depend on whether you can invest the time and money it takes to set up Nextcloud correctly so it can give you the experience, security, and privacy needed.

How does Nextcloud work?
Nextcloud works like all cloud services but offers more flexibility and privacy regarding storing your files. For this reason, Nextcloud has three options for people looking to regain control of their data, from very easy to pretty darn difficult for beginners.
If you want to start with Nextcloud, you have three main options.
1. Simple sign-up
The first method does exactly what it says on the tin: you enter your email and password, and Nextcloud will give you three different providers who can run the Nextcloud server for you. The process is straightforward; all you need to do is enter your email and password, verify your details, and you are good to go.
Although you will have a dedicated server for your files, you can still share your files across different servers and platforms, much like any email provider.
In my case, creating a Nextcloud account with this option gave the following servers:
The Good Cloud: Hosted in Amsterdam, with 2GB of free storage.
Tab.Digital: Hosted in the Netherlands, with 8GB of free storage.
Qloud MSP: Certified Nextcloud hosting from Asia, with 3GB of free storage.
Each provider offers the features Nextcloud: Files, Calendar, Contacts, Talk, Mail Tasks, and Notes. From the servers Nextcloud offers, Tab.Digital is the only one of the three offering Two-Factor Authentication and other features that may be attractive to some users.
Although this setup is easy, it is essential to research the company you decide to be your provider, as you want to ensure that they implement the necessary security measures to protect the privacy of your files.
2. Host your own Nextcloud server
If, however, you want to take complete control of your data and not leave it in the hands of an external party, hosting a private Nextcloud server is another option. But, this step is a lot more complicated and requires quite a fair amount of tech knowledge or time to learn what to do to get started.
Creating your server is possible for Windows, macOS, and Linux, and Nextcloud has a community of users and a help center that can help with the process. Getting Nextcloud support depends on the plan you're on.
A basic plan includes email support, and response times are around three days; a standard plan has phone support during business hours, and a premium plan has 24/7 support.
3. Run Nextcloud from your hardware at home
If you want to keep your data where you can keep your eye on it, then you can host your server with your chosen router with Nextcloud integration included.
Choosing this method will take you to to a page of recommended routers with Nextcloud included. The software is ready to plug in and go straight from your home and comes with useful features such as automatic updates - an essential feature to protect you from data leaks.
Now we know which options are available with Nextcloud, what can you do with this service?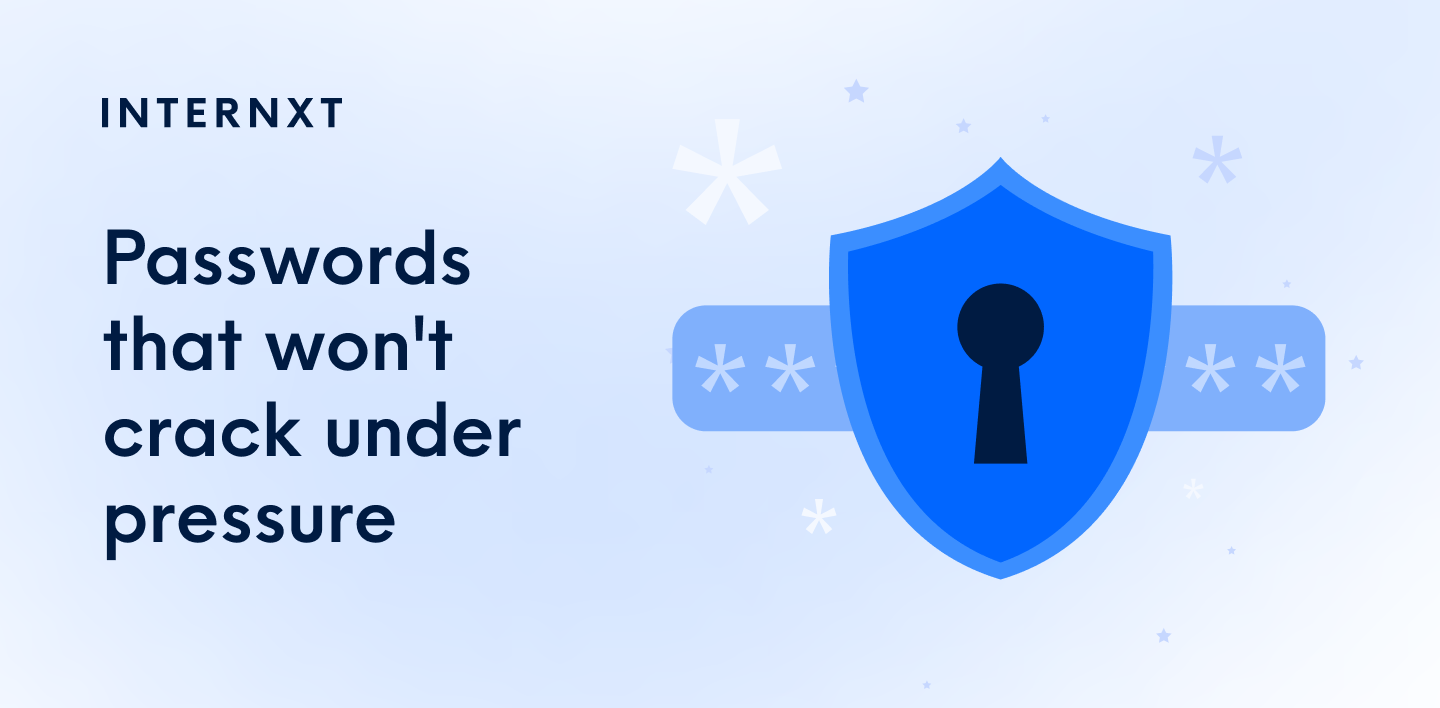 Overview of Nextcloud features
Nextcloud has three flagship products and for those familiar with office suites that Microsoft or Google offer, you can take advantage of Nextcloud's addition to this space.
Nextcloud Office
Nextcloud Office allows you to work on documents, spreadsheets, and presentations wherever you are and works with your preferred browser.
Office files are protected via encryption and built-in File Access Control, meaning you control who accesses the files you are working on. Nextcloud complements this encryption with strong password policies, brute-force protection, and ransomware protection.
A helpful feature of Nextcloud Office is its ease of collaboration with others. You can stay updated with the progress of tasks with notes, to-do lists, and descriptions of automated flows within a document to monitor its progress as shown below.
You can also lock the file to prevent real-time changes and conflicts on an important document from others.
Nextcloud Talk
Need a video call or encrypted messaging service on top of your cloud storage? Nextcloud Talk offers private and secure messaging, too. You can also share your screen or open a whiteboard for online collaboration, webinars, or presentations. You can choose between private, group, or individual calls for additional privacy.
Nextcloud Groupware
Another valuable tool for teams looking to increase their organization or productivity is Nextcloud Groupware, a feature that includes Calendar, Contacts, and Mail, all stored on your infrastructure for ultimate security. Groupware integrates well with other software, such as Microsoft or your preferred any other of your preferred apps.
Nextcloud Pricing
Nextcloud's pricing may vary depending on your or your company's needs. For example, choosing an external provider for your Nextcloud account will vary. To make things easier, here is the pricing plan for Nextcloud Enterprise, as advertised on their website.
All plans start at 100 users.
Basic: 37.49€/user/year
Standard: 67.89€/user/year
Premium: 99.99€/user/year
Ultimate: 195€/user/year
If you are serious about investing in self-hosting cloud storage, as previously mentioned, purchasing hardware that will allow you to have your cloud server from home is possible.
Based on the products recommended by Nextcloud, these can cost you from:
€99 for a RaspberryPi,
€399 for a HomeDrive N7
€328 for an entry-level NextBox, or up to €634
While the flexibility and privacy of Nextcloud are appealing, the cost of the service may soon add up very quickly, so that is something to consider.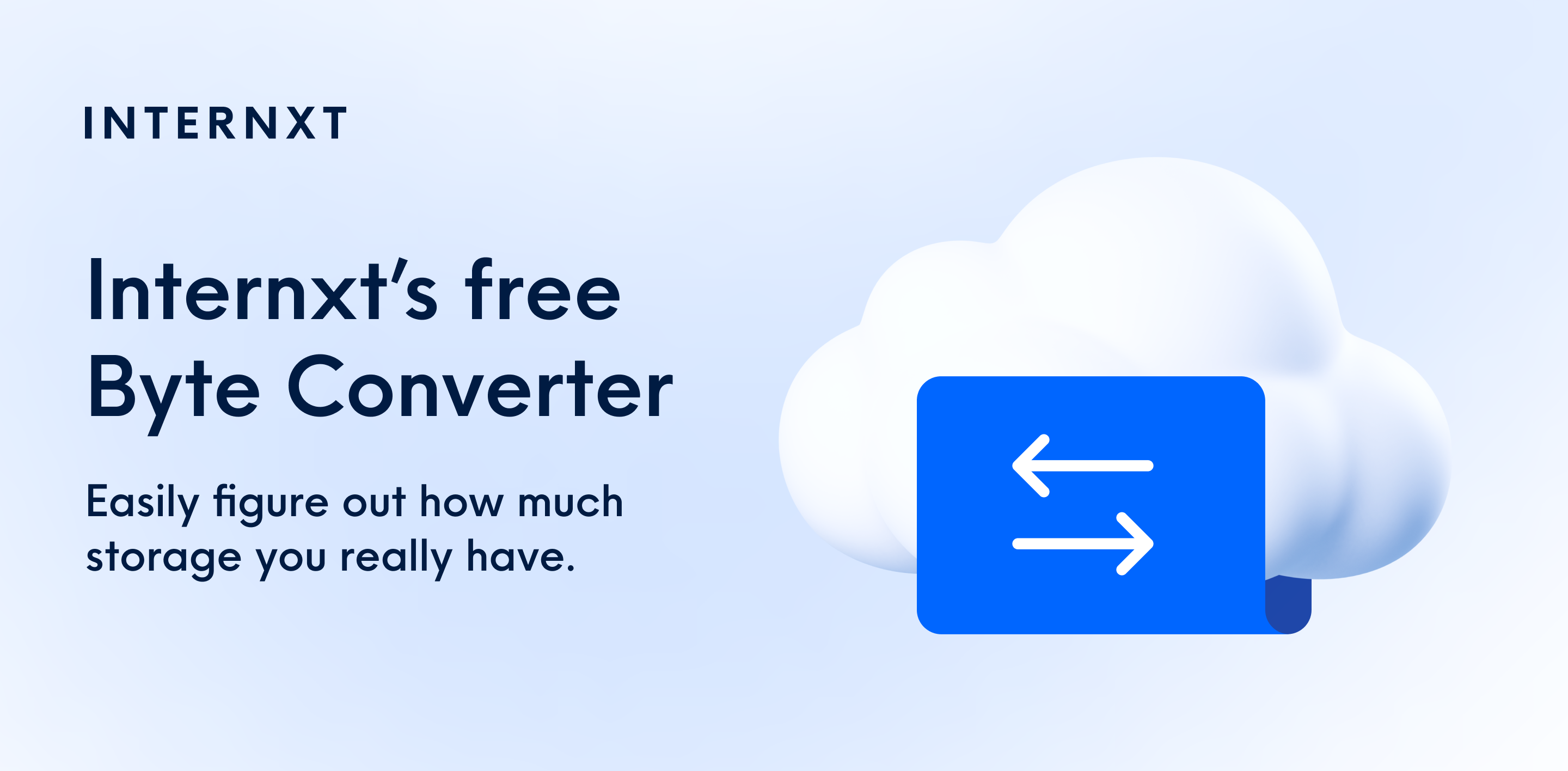 Nextcloud Security
As a self-hosting cloud service, Nextcloud emphasizes the privacy of its customers and offers the standard security features expected from a secure cloud provider, such as two-factor authentication and file access control.
More advanced security features include:
Machine learning-based login detection: A trained model designed to detect suspicious login attempts and notify the admin of a potential unauthorized login.
Password security: An advanced software developed by security experts, this feature checks the password you use and checks it against a database of compromised passwords and accounts. If it is on the list, you cannot use the password.
Regular automated security checks/warnings: Your server is regularly monitored for new updates, scans, and suspicious activity, and alerts the security admin.
Implementing this type of cloud storage for businesses will mean that companies must take the necessary precautions to ensure the server, data, and files are not compromised due to a lack of security knowledge.
Nextcloud customer support
Depending on your purchase plan, customer support is available with the enterprise plans. For 24/7 phone support, you will have to pay for the ultimate plan, but the response time is still between 1 to 24 hours via email.
For the other tiers, email support is available between European business hours, (extended business hours for premium users). The response time is 3 business days for basic plans, 2 for standard, and 1 for premium.
Additional resources, such as an FAQ, help center, and blog, are available, which may be helpful for general problems but not so much if you have an issue specific to you.
User Interface
Once you are set up, the Nextcloud interface is easy to use. You can navigate between tasks quickly and easily, and uploading and organizing your files in the cloud is also simple to get to grips with as a new user.
When you create your account, you are welcomed with an overview of messages, alerts, appointments, etc, so you can get started with essential tasks instantly.
Alternatives to Nextcloud
If you want to move entirely away from big tech companies or even eliminate Google apps and services from your life completely, then private cloud storage may be for you if you have the time (and possibly) money to invest.
Nextcloud is a suitable option for you or your company in this case, as they give you 100% control of your data and a range of products to increase collaboration and productivity. If you still want to weigh up your options, you're in luck! There are some other options to consider.
Hybrid cloud storage
Hybrid cloud storage, as the name suggests, is a hybrid of private and public cloud storage like Dropbox, iCloud, etc. Hybrid storage is popular for businesses because they have the best of both worlds; they can keep highly confidential data in their private server and less sensitive files, such as brand designs, in the public folder.
Internxt
If you are looking for a simple-to-use interface that offers that same commitment to the privacy and security of your files, then Internxt is the perfect solution for you.
With a commitment to a zero-knowledge policy, your data is protected by Internxt, as it will never store, share, or view your data. Furthermore, your files are end-to-end encrypted, and only you hold the decryption keys to your files, so the only person who can authorize access to them is you.
With Internxt, you can get up to 10GB of free storage for group projects, sharing photos, or storing your confidential files, Internxt has you covered. A free account also includes access to Internxt Photos, and Send.
Internxt offers monthly, annual, and lifetime plans, from 20GB to 10TB, with prices starting from €0.99. If you need help getting started, you can contact the customer support team via a live chat on the website during European office hours (Mon - Fri) or visit the help center.

Should you host your cloud server with Nextcloud?
If you or your team have the tech knowledge and time to create your server with Nextcloud effectively, it is worth considering as a means to protect your data and keep it safe from third parties, which is why it is a popular option for businesses.
However, if you want a more alternative and private solution for your cloud storage without the hassle or cost, consider Internxt as a secure method to protect your data and enjoy a more privacy-focused internet experience.