The Ultimate Guide to Cyber Security Certifications: What You Need To Know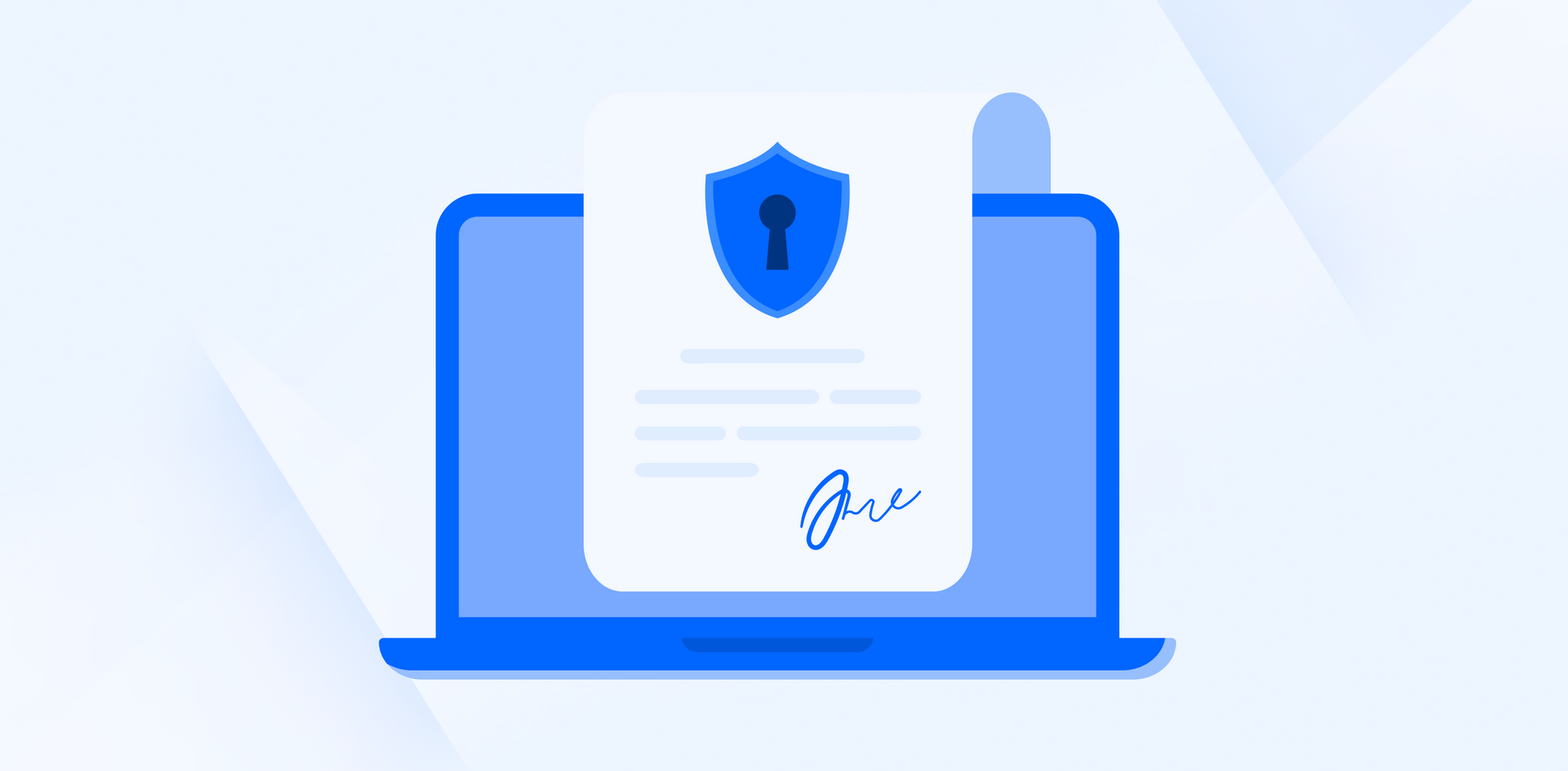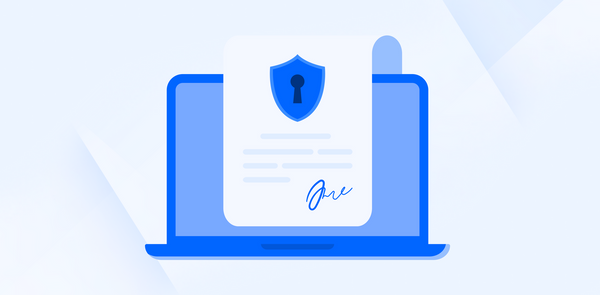 Looking to advance your career in the ever-growing cybersecurity field? If so, obtaining the proper certification is a great way to show your knowledge and set yourself apart from the competition.
Ever-evolving cyber threats have made it essential for organizations to have an in-depth knowledge of cybersecurity and its best practices. As such, cybersecurity certifications have become highly sought-after qualifications for professionals in the field.
Whether you're just beginning your cybersecurity journey or have been working in the industry for a while, having the right cybersecurity certification can take your career to the next level. But with the abundance of cybersecurity certifications available, knowing which one to choose can be more than challenging.
To help you make the best decision concerning your goals, this guide will provide an overview of the top cybersecurity certifications.
We'll also discuss the benefits of having a cybersecurity certification, the many different types of certificates available, the most popular certifications, how to choose the best certification for your career, their associated costs, what to look for in a quality certification program, and how to maintain your certifications once you finally earn them.
By the end of this guide, you'll better understand the different cybersecurity certifications available and how to choose the best one for you.
Benefits of Cyber Security Certifications
There are tons of reasons why you may consider acquiring a cybersecurity certification. One of the most common reasons is that the particular job you're applying for requires a certificate. Some good examples of this include security positions at banks and hospitals, where the presence of certification can demonstrate your knowledge and skill in cybersecurity.
A cybersecurity certification can help you specialize and stand out from other job applicants, especially if the certificate is relevant to your experience and industry. Another benefit of certification is that employers often value it more than a degree when determining salary.
A cybersecurity certification is a must-have for anyone looking to further their career in the computer or tech industry. It is a way to demonstrate your skills and knowledge in the field and gives you an edge over the competition.
Cybersecurity certifications are also a great way to stay current with the industry's latest trends and emerging technologies. They can help you stay far ahead of the curve and ensure you are well-equipped to handle any new threats or challenges. They can future-proof your career while also giving you the credibility and legitimacy needed to secure the top desired jobs in the industry.

How to Choose the Right Cyber Security Certification
Before you begin finding the most suitable cybersecurity certification, you'll need to determine precisely what you want to learn. Once you have a better idea of what topics you'd like to focus on, it will be easier to select the certification that is best suited to those topics.
Another thing to keep in mind is the financial and time cost associated with the certification. This is because some certifications are more rigorous than others and will thus require more time and effort to attain. If you choose an expensive and time-consuming credential, be sure you can afford to invest enough effort and resources into your education.
Now that you know what to keep in mind, you're ready to begin the search for the right cybersecurity certification. Keep in mind that there are several factors that you'll want to consider when choosing the best certification for you.
What Are the Different Types of Cyber Security Certifications?
Several types of cybersecurity certificates are available, each of which has its own requirements and benefits.
Some of the most common certifications include SSL (Secure Sockets Layer) certifications, GSEC (GIAC Security Essentials Certification), SSCP (System Security Certified Practitioner), CASP (CompTIA Advanced Security Practitioner), GCIH (GIAC Certified Incident Handler), OSCP (Offensive Security Certified Professional), and CEH (Certified Ethical Hacker).
Vendor-neutral certifications such as Security+ or CISSP (Certified Information Systems Security Professional) exist. Furthermore, there's CISA (Certified Information Systems Auditor) and CISM (Certified Information Security Manager).
Yes, that's a lot of acronyms and fancy words, but don't worry. We'll explain them in detail below.
What Are the Most Popular Cyber Security Certificates?
The most popular cybersecurity certificates are Security+, CISM, CISA, and CISSP. These certifications are widely recognized and accepted in the industry, and employers tend to prefer candidates who have them. They are also highly sought-after by employers because they demonstrate a high level of knowledge and proficiency in the field.
Additionally, these certifications are often required for high-level positions and are considered essential for those looking to advance in the industry.
Overview of Best Cyber Security Certifications: Security+, GSEC, SSCP, CASP+, GCIH, OSCP, CEH, CISM, CISA, CISSP, SSL
Now let's get deep into each cybersecurity certification one by one. As we mentioned before, cybersecurity certifications are an excellent way to demonstrate your hard skills and acquired expertise is cybersecurity.
These certifications are awarded upon successfully completing a series of online tests and exams, and they can be obtained through many different professional organizations.
Security+
The Security+ certification from CompTIA is a widely recognized cybersecurity certification and is the best contender for the first security certification a candidate should earn.
Security+ is a global certification that validates or confirms the baseline skills necessary to perform core cybersecurity functions and pursue a career in IT security. The certification establishes the core foundational knowledge required of almost any cybersecurity role and provides a sturdy springboard to intermediate-level (or higher) security jobs.
Security+ incorporates and focuses on best practices in hands-on troubleshooting, ensuring candidates have practical security problem-solving skills required to assess threats, monitor and secure systems, Operate within applicable laws, and identify, analyze, and respond to events or incidents.

GSEC
The GSEC (GIAC Security Essentials) certification from GIAC (previously Global Information Assurance Certification) is intended to validate a practitioner's knowledge of information security beyond basic terminology and concepts.
GSEC is one of the stand-out certifications for tech professionals who want to prove their IT skills in security-related tasks. GSEC certification holders demonstrate that they are qualified for hands-on and direct IT systems roles with respect to security tasks.
The GSEC is a solid "foundation certification" that has affirmed itself as one of the credentials often requested by businesses looking to bolster their security teams or locate strong cybersecurity talent to fill their IT vacancies.
SSCP
The SSCP (Systems Security Certified Practitioner) certification is designed for high-level IT professionals. It is perfect for IT administrators, directors, managers, and network security professionals in charge of the hands-on operational security of their organization's critical assets.
Offered by the organization (ISC)², SSCP certification demonstrates you have the advanced technical skills and deep knowledge to implement, monitor and administer IT infrastructure using proven security best practices, policies, and procedures established by the pros at (ISC)².
CASP+
The CASP+ (CompTIA Advanced Security Practitioner) certification is a highly-regarded cybersecurity certification offered by CompTIA for senior security engineers and security architects charged with creating, leading, and improving an enterprise's cybersecurity readiness.
CASP+ is an advanced-level cybersecurity certification covering technical skills in security architecture and security engineering in traditional, cloud, and hybrid environments, governance, risk, and compliance skills, assessing an enterprise's cybersecurity readiness, and leading technical teams to implement enterprise-wide cybersecurity solutions.
GCIH
The GCIH (GIAC Certified Incident Handler) certification is offered by GIAC, and it is designed to validate a professional's ability to detect, respond, isolate, and resolve digital security incidents using a wide range of tools and essential security skills. The GCIH certification is best suited for those who respond first to security incidents, like designated Incident handlers, system administrators, and security architects.
GCIH certification holders presumably have the knowledge needed to manage security incidents by understanding standard attack techniques, vectors, and tools and defend against and respond to such attacks when they occur.
OSCP
The OSCP (Offensive Security Certified Professional) certification is an entry-level cybersecurity certification offered by the Offensive Security Organization. The OSCP is an ethical hacking certification that teaches penetration testing, various other hacking methodologies, and the use of the tools included with the Kali Linux distribution.
Simply put, the OSCP is a hands-on and practitioner-based penetration testing certification. The certification requires holders to successfully attack and penetrate various live machines, all within a safe lab environment. The OSCP is considered more technical than other ethical hacking certificates and is one of the very few certifications that requires evidence of practical penetration testing skills.
CEH
The CEH (Certified Ethical Hacker) certification is awarded by the EC-Council and is obtained by demonstrating knowledge and understanding of assessing the security of computer systems.
Practitioners do this by looking for weak spots, vulnerabilities, and oversights in target systems, using the same strategies and tools as a "bad" hacker, but lawfully and legitimately to thoroughly assess the security posture of a target system.
CISM
The CISM (Certified Information Security Manager) cybersecurity certification is a recognized credential that indicates expertise in program development and management, information security governance, incident management, and cybersecurity risk management.
ISACA's CISM certification is for those with previous technical expertise and experience in IS/IT security and control who want to build further credibility and move up the ladder from team member to manager.
CISA
Also offered by ISACA, the CISA (Certified Information Security Auditor) is similar to the previously mentioned certification. The CISA certification is regarded worldwide as the standard for pros who do security audit, control, monitor, and assess an organization's IT and business systems.
CISA certification is foundational to a thriving IT career, especially for those looking to go into auditing or consulting. Suppose you are an entry-level to mid-career professional. In that case, CISA can showcase your expertise while also asserting your ability to apply a risk-based approach to planning, executing, and reporting on audit engagements.
CISSP
The CISSP (Certified Information Systems Security Professional) cybersecurity certification is offered by (ISC)², and it proves you have what it takes to design, implement and manage a best-in-class cybersecurity program effectively.
With a CISSP certification, you can further validate your expertise in the IT sector and become an (ISC)² member, unlocking a broad array of exclusive resources, educational tools, and peer-to-peer networking opportunities.
SSL
The SSL (Secure Sockets Layer) certification from the Internet Security Association is a recognized cyber security certification demonstrating knowledge and skill in securing web applications.
More specifically, SSL, also called TLS (Transport Layer Security), is a protocol for encrypting internet traffic and verifying server identity. A SSL certification is valid for two years and can be obtained by both individuals and organizations.
SSL certificates enable websites to move from HTTP to HTTPS, which is more secure. SSL certificates make SSL/TLS encryption possible, containing the website's public key, identity, and related information.

Qualifications for Cyber Security Certifications
You may have encountered additional different certifications with varying requirements during your research. Seeing what others have found necessary for each certificate you're considering can be beneficial if this is the case.
Doing so can help you decide which certification is best for you. When choosing the right cybersecurity certification, you'll want to consider the following factors:
What areas of cybersecurity do you want to focus on?
What is important to you in certification, such as cost, rigor, or time commitment?
What type of employer are you looking for?
These are just a few things you may want to keep in mind when making your decision.
How To Choose the Best Cyber Security Certificate for Your Career
Choosing the best cybersecurity certification for your career can be a daunting task. It is paramount to take the time to research and evaluate the different certificates available, as well as the requirements for each one.
When evaluating certifications, you should consider the cost, the length of the program, the topics covered, the difficulty level, and the certification recognition. It would be smart if you also considered your current level of experience, knowledge, and career goals to ensure that you select the certification that best meets your needs.
What To Look For in a Quality Cyber Security Certification Program
When selecting a cybersecurity certification program, it is crucial to first look for one that is accredited and recognized by the industry.
Additionally, you should look for programs that offer hands-on experience and practice with the technology and access to a qualified instructor and course materials.
Finally, you should look for programs that provide support and guidance throughout the certification process and access to a network of like-minded professionals with similar interests within the tech field.
Cost of Cyber Security Certifications
While a cybersecurity certification can help you advance your career, it can also be expensive. This is especially the case with more advanced certifications, which often require more time and effort to complete.
Depending on the certification, this can increase the cost considerably. If you're seeking to earn a higher certification level, you'll want to factor this cost into your decision-making.
How To Maintain Your Cyber Security Certifications
Maintaining your cybersecurity certifications is essential if you want to continue to be recognized and respected in the industry. Most certifications require that you retain your knowledge and skills through continued education and training.
You may be required to pass an annual or bi-annual exam to maintain your certification. It's wise to stay abreast of the latest trends and technologies in the industry in order to keep up-to-date and competitive.

Get Studying, Your New Cyber Security Certification Awaits!
Having the proper cybersecurity certifications can significantly improve your career prospects and help you stay competitive in the industry. It is wise to take the time to research and evaluate the different certificates available, as well as the requirements for each one.
You should look for a professionally accredited and recognized program that offers hands-on experience, provides support and guidance, and allows you to stay up-to-date with the latest trends and technologies.
Though the massive web of certifications may be daunting, by following the tips mentioned above, you will undoubtedly be able to select and maintain the right cybersecurity certification for your career. It's most important to take the first step and become proactive. Qualifications take time, and now you are well on your way.
Internxt wishes you the best of luck in your long and successful IT career!