A Useful Cybersecurity Guide Made Specifically for Small Businesses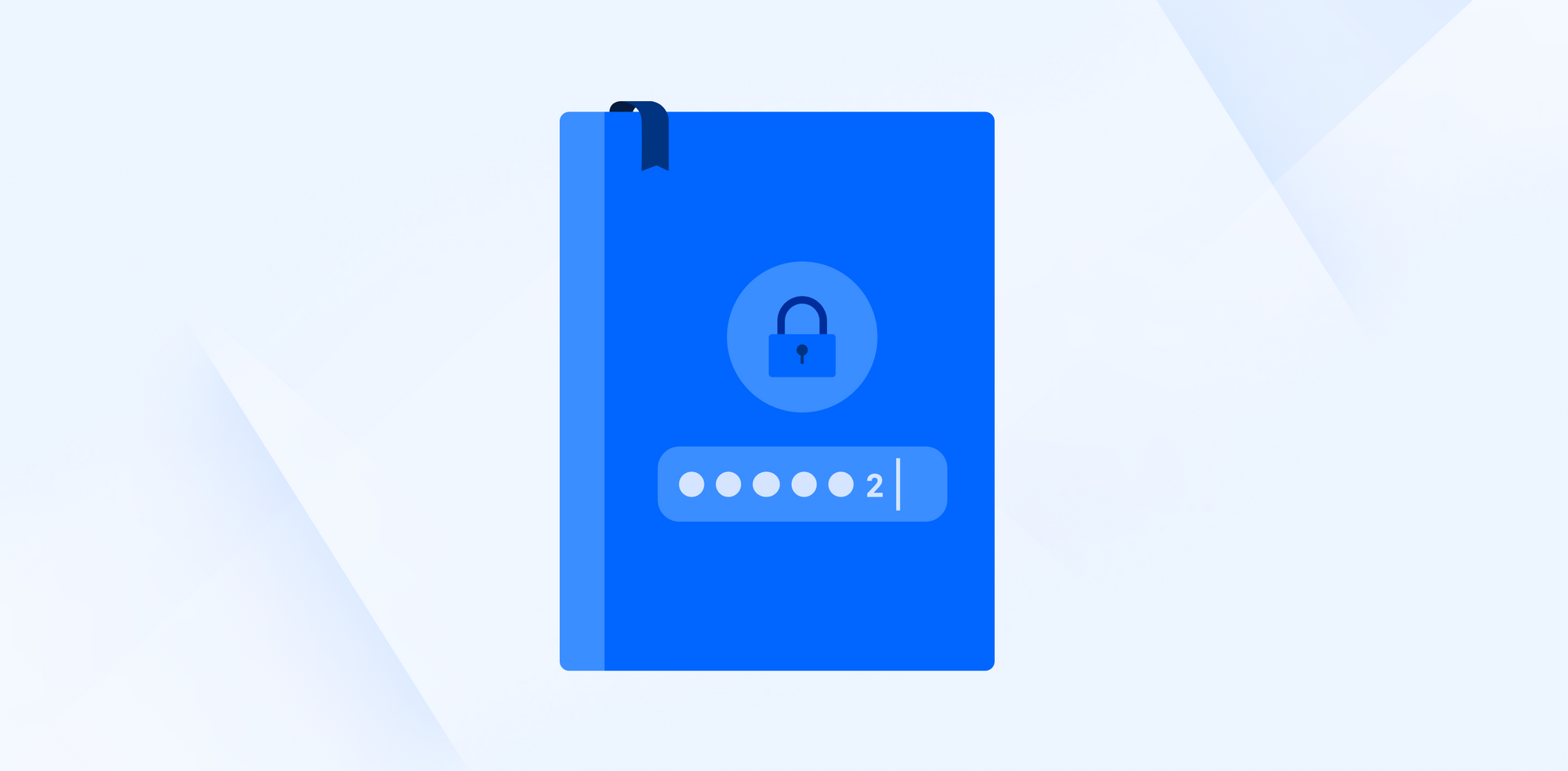 Starting a business can be a challenging task. You become responsible for many things simultaneously, such as handling different business operations, establishing partnerships with others, paying salaries and taxes, and trying to profit from your products or services.
The last thing you want to occur is a cyberattack on your business.
Some people believe that cyberattacks aren't a huge threat to small businesses. However, according to the research, small businesses are the target of 43% of cyberattacks, but only 14% of them are equipped enough to defend themselves against those attacks.
Business owners cannot imagine how bad the consequences of being hacked are. If your business gets hacked, all the sensitive information about your customers and employees will be compromised and stolen. Your business will experience significant financial losses.
Business owners are so busy with their daily duties that they often forget about the importance of cybersecurity. However, no matter how important it is to build income, the security of users and employees should be all owners' number one priority, which can be insured by security audit.
We understand that new businesses have a small budget when they just get started, and that's why they cannot afford to invest much money into cybersecurity, as it is costly. However, it is not a justification for businesses to completely overlook the issue. There are plenty of low-cost ways to keep your clients' and employees' information secure.
Therefore, we have prepared a comprehensive guide on cybersecurity for your small business. In this article, you will learn some helpful tips and recommendations to keep your business safe and secure.
Cybersecurity Threats to Watch Out For
DDoS attacks
A distributed denial-of-service (DDoS) attack happens when a server is purposefully overloaded with requests until it entirely disrupts traffic to the target's website or network system. This can lead to server outages, data loss, and a financial hit.
Phishing
Phishing is one of the more famous types of cybertheft that involves gathering sensitive information, such as credit card information, via a fraudulent but legitimate-looking website that usually is sent via email.
Malware
Malware or malicious software includes any program that intends to cause harm or gain unauthorized access to the target's computer. Several types of malware exist, like Trojans, spyware, viruses, etc.
Inside attacks
An inside attack occurs when someone from a company with administrative privileges intentionally misuses their credentials to acquire access to confidential data. Employees who resign from their jobs on bad terms can become a real threat to your company. It would be great if you had a protocol for your business to cancel former employees' access to company data right after they leave.
10 Cybersecurity Tips For Small Businesses
1. Train your workers
Based on the research, human error is the leading cause of data breaches. You hear many cases of employees accidentally losing their work phone, tablet, laptop, or login credentials. Besides, employees can open fraudulent emails which can contain viruses. Such situations can easily lead to data breaches at their companies.
Hence, businesses should spend time training employees on cybersecurity measures. For instance, you can educate your staff about the significance of using password generator for creating really strong passwords. Or how to detect phishing emails. You can also develop clear policies explaining how to protect customer information and other vital data.
2. Conduct a risk assessment
It is crucial to evaluate all the potential risks that can threaten your company's networks, computer systems, and information security. Recognizing and analyzing threats can enable you to undertake some measures to plug all the gaps related to your company's security.
While doing a risk assessment, you need to identify where and how your data is stored and who can access it. Determine who might be willing to access the data and all the possible ways they may try to gain entry.
If you use cloud solutions for your data storage, you can reach out to your cloud storage provider to assist you with your risk assessment. Next, you should identify how risky possible events can be and how breaches could affect your business.
Once you are done with the analysis and have successfully identified all the possible threats, use that information to build or improve your security strategy.
However, revising your strategy is not a one-time task. You should update it regularly whenever you change information storage and usage. This way, you can ensure that your information is safe and secure.
3. Use antivirus software
Whether your business offers a free poster maker tool or free online project management software solution, you should use antivirus software to protect your business against cyberattacks. It can cover all your devices, such as laptops and tablets, from viruses, spyware, and so on.
Whether your business offers a free poster maker tool or free online project management software solution.

While choosing any antivirus software, ensure that it cleans devices and resets them to their pre-infected condition apart from protection. Regularly update your antivirus software if you want your business to avoid the latest cyberthreats.
4. Update your software
Keeping all the software used by your business, be it antivirus or AI writing software, updated is essential. Vendors update their software regularly to strengthen it against outside attacks.
It's also smart to manually update software like your wifi router's firmware. If you fail to obtain new security patches, devices connected to your router and the router itself will remain vulnerable.
So, regardless of whether you use video recording software or something else, regularly update it to make it stronger.
5. Do a regular backup
Does your company conduct a regular backup of files? Data can be compromised or deleted because of a cyberattack. Your business can only function when it has access to company information stored on laptops or phones.
To avoid data loss, set up a backup program that will automatically copy your files to storage. If an attack happens, you will then have the ability to restore all your files. When choosing a program, make sure it allows you to schedule or automate the backup process. This way, you can do a backup without remembering to do a backup.
6. Encrypt everything
It's best to use an encryption program if your business has to deal with sensitive data such as credit cards and bank accounts. Encryption is an excellent method to keep data safe by converting the information on a particular device into unreadable codes.
In other words, even if there was a data breach and hackers stole your data, they cannot access it as they do not have the keys to decrypt it.
7. Use strong passwords
Another great way to protect your small business from cyberattacks is to ensure that your workers have strong passwords on all devices they use. A strong password should be at least 15 characters long. Make sure to use upper-case and lower-case letters, numbers, and symbols.
8. Make sure third parties you work with are reliable
Before granting your partners access to your systems, it would be great to ensure they are reliable and trustworthy. Even if they can immensely benefit your business, you should check if they have a privacy policy, security measures, encryption, and other methods to protect your information, as the importance of cybersecurity needs to be taken into consideration.
9. Use a firewall
If you are willing to protect your business from cyberthreats, you should use a firewall. It protects both hardware and software. It also blocks or distracts viruses from accessing your network.
It also protects your business's inbound and outbound network traffic. A firewall can prevent hackers from attacking your network by shutting down certain websites. You can program it in a way so that no one can send sensitive data and confidential information from your company's network.
Once you have installed your firewall, make sure to keep it up-to-date. You can check on a regular basis whether it has the latest updates for software or firmware.
10. Protect your business against physical theft
While you must be watchful of hackers trying to cause damage to your network, you should remember that your hardware can also be stolen. Thus, you should not allow unauthorized individuals to access business devices such as laptops, scanners, etc. Make sure all your employees recognize the significance of any data stored on their phones, laptops, or PCs.

The Takeaway
As you can see, cybersecurity is very important for businesses, especially for small ones. Without proper protection, your business can suffer substantial financial losses. Moreover, if your business deals with sensitive information, it could be easily stolen by hackers.
Cyberattacks happen almost everywhere and at any time. So, your business should be prepared enough to predict and prevent those attacks to avoid all the negative consequences we have discussed above.
With the tips listed, your business can foresee all the possible cyberattacks and take all the proper measures to fight back.