A Deep Dive into the History of Cyber Security Awareness Month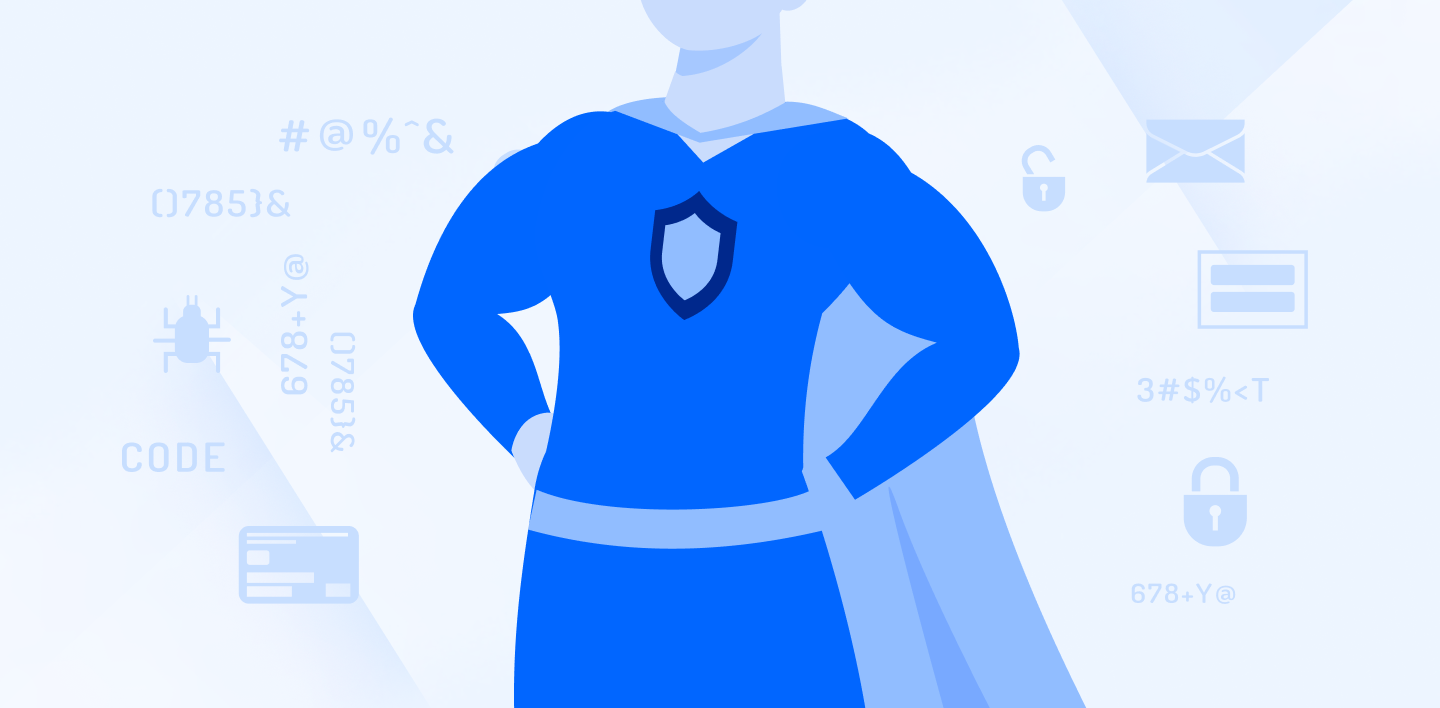 Happy Cybersecurity Awareness Month!
Since 2004, the United States has recognized October as Cybersecurity Awareness Month. The president at the time, George Bush, alongside the United States Congress, declared October as the month to dedicate to cybersecurity and raise awareness about the importance of protecting sensitive information in the following sectors:
Public: Government-funded entities such as healthcare, education, or law enforcement
Private sectors: Categorized as owned by individuals or corporations
Tribal communities: Communities with their own distinct cultures, languages, or governance structures, for example, Native American tribes in the US or Indigenous people in Canada
Each of these sectors plays a significant role in shaping society's social, economic, and political landscape in the past, future, and present. However, their importance made them a prime target for cyberattacks, causing the spark that started the importance of cyber security awareness.
What Is Cybersecurity Awareness Month and Why Did It Start?
Cyber Security Awareness Month is dedicated to raising awareness about the importance of cybersecurity and how the general public and businesses can protect data from cyberattacks.
Cybersecurity began in 2004 as the Internet became more accessible to the public, with 68.5% of US households having Internet access. Fast forward to 2023, and the shift to working from home has drastically increased the need to protect data when working remotely.
This exponential growth of the internet was also reflected in cybercrime. In 2004, the growing number of cyberattacks, data breaches, and other cybersecurity incidents contributed to the beginning and importance of Cybersecurity Awareness Month. So, who was at risk from these cyberattacks, and what threats were they facing?
An Increase in Malware
There was a significant increase in malware, with Adware being one of the biggest security concerns. Other popular attacks were trojan viruses and worms, which aimed to steal passwords, access confidential data, or launch Distributed Denial of Service (DDoS) attacks.
In fact, many cybercriminals achieved their goals of spreading malware in a company's code by creating a bundle of this malware to increase their chances of success in spreading their attack. Other popular forms of spreading cyberattacks were spam emails containing malicious links, social engineering, and hackers spreading malicious code.
These attacks caused law enforcement to take a serious approach to stopping and preventing cybercrime, and they were successful in arresting close to 100 hackers, 3 of whom were on the FBI's 10 most wanted list.
Data Breaches
Data breaches were another upcoming threat for major companies as they hold the data of millions of customers, which is a favorite target for cybercriminals because they can use this information for identity theft, fraud, or other financial gains.
The most significant data breach of 2004 came from a software engineer working for AOL, (an Internet, email, and instant messaging provider), who sold the names of 92 million names to an online marketer, which were then used to send the victims spam emails.
Hacking Groups
As attacks began to rise and technology improved, like-minded individuals, in this case hackers, began collaborating on more sophisticated attacks on large companies. Hacking groups would often share their technology with other cybercriminals to expose security vulnerabilities for financial gain.
Clearly, 2004 was a significant year when considering the importance of Cyber Awareness Month; due to the number of threats cyberattacks caused, the US government decided to take action, declaring the beginning of Cyber Awareness Month.
Why Did Cyber Security Awareness Start?
Cyber Awareness Month started because employees and the general public were at high risk of becoming a victim of cybercrime simply because they were unaware of the risks and how to identify a cyberattack.
The main objective, therefore, was to educate people about the typical online threats, such as malware, and the methods they can take to prevent them and secure their online presence.
Now, the importance of Cyber Awareness Month has spread globally and is not just important for businesses and the office but for individuals, too. Although October is assigned the month to spread and raise awareness of cyber security's importance, cyber threats have no time restrictions or boundaries.
As cyber awareness grows, many businesses and offices take the opportunity to introduce the most interesting themes of cybersecurity and focus on raising awareness of those through the four weeks of October. In 2022, the theme was "Have you been hacked?" this year, it focuses on a more beginner-friendly approach.

What is the Theme of Cyber Awareness Month 2023?
This year's theme for Cyber Awareness Month is "Secure Our World"
People may think cybersecurity is reserved for high-level hackers, like in the movies. However, This year's theme will help break the idea that cybersecurity is a complex concept and help peaople familiarize themselves with the basics of cybersecurity.
The goal of this year's theme is to help people build four key behaviors that will make positive, actionable, and easy-to-follow routines to take us all back to basics and emphasize the importance of online privacy and security.
Week 1. Create Strong Passwords
Passwords are the first line of defense for your accounts, and if your password is compromised, your account details are vulnerable to attacks on other accounts or at risk of being sold on the dark web.
Hackers will often try to crack passwords using some form of software. Hackers use dictionary attacks, which try combinations of common words or phrases as potential passwords. The second is brute force attacks, which tries every combination of letters until they access the password.
A password generator is the best method to prevent these attacks, but it is not a complete solution. Therefore, ensure you change your passwords regularly or when you suspect a breach in your account.
Week 2. Turn on Multi-Factor Authentication (MFA)
Use MFA whenever possible to protect your most private accounts, especially your email or financial accounts, as these are prime targets for social engineering attacks.
MFA prevents access to your accounts if your password is compromised and is an excellent addition to your cybersecurity arsenal because, depending on the type of authentication, hackers will have great difficulty bypassing the additional authentication required to access your accounts.
Week 3. Learn to Recognize and Report Phishing
Phishing techniques have become a lot more advanced since the beginning of Cybersecurity Awareness Month in 2004.
Rather than a Prince telling you you have won millions, today's phishing emails impersonate reputable and popular businesses, trying to trick you into clicking a malicious link that sends you to a fake website or to download a file containing malware.
Recognizing phishing emails is vital for your office, company, or for yourself. If you receive unsolicited offers or emails with a sense of urgency in the language requiring you to take action to win a prize or your bank asking for your password to protect your account, it is likely a phishing attempt.
If you receive these emails, report them to the IT department and check the sender's credentials.
Week 4. Update Software and Back Up Important Files
Ensure any tools, apps, or devices you use to connect online are updated with the most recent software. If you use outdated software, the code can be exploited for vulnerabilities or injected with malware that could damage your device.
Combined with software updates, ensure the files stored on your device are regularly backed up, so in the case of device corruption or cyberattack, you will still have access to your files. Fortunately, we have secure cloud storage providers, such as Internxt, providing everyone with a secure, safe method to store files.
These four methods have stood the test of time since the beginning of Cyber Awareness Month and are the foundations of good cybersecurity. After following these critical steps over the four weeks, you, your company, friends, and family will have a strong cybersecurity knowledge to remain safe online.
What Resources and Activities Are Available During Cyber Awareness Month?
Various resources and activities are available during Cyber Awareness Month to help you understand and implement the basics of online security or even make a complete career change and become an ethical hacker.

Cybersecurity Certifications
If you agree with this cyberawareness month's theme of "it's easy to stay safe online," gaining a cybersecurity qualification is an excellent way to gain an increased knowledge of cybersecurity and move into a career protecting businesses and people online from cyberattacks.
Cybersecurity skills are in high demand, and finding the right path to follow for a career in cybersecurity may be overwhelming. Choosing which qualification is suitable for you will depend on various factors, but to start with, the most popular cybersecurity qualifications are Security+, CISM, CISA, and CISSP.
Online Resources
Many platforms are available online to keep up to date with cybersecurity. If you are looking to supplement your cybersecurity qualifications, there is a wealth of websites available that offer academic materials to help you understand the basics or more complex aspects of cybersecurity.
If you want to learn more about the importance of cybersecurity awareness month in a more relaxed, interactive way, you can take part in online quizzes or print a checklist for yourself, friends, family, or colleagues and keep track of your cybersecurity habits together.
Cybersecurity in Online Media
Thankfully, the internet has helped experts, hobbyists and businesses to connect from across the globe and help spread the importance of cybersecurity awareness month.
You can now gain insights into, hacking, penetration testing, software developments, and trends in cybersecurity from YouTubers and podcasters. Cybersecurity is now more accessible than ever. You can even enjoy all the risks, rewards, and thrills of cybersecurity from TV shows and movies!
The Importance of Building a Culture of Cybersecurity in 2023
No doubt, the importance of Cyber Awareness Month will continue to grow year after year as cyberattacks and threats become more dangerous. As many of us continue to adopt AI and new technologies, we must remember the four steps of this month's cyber awareness campaign and follow these measures in our daily lives to protect ourselves and others.
However, following the best cybersecurity standards also relies on us spreading awareness about the human element of cybersecurity at risk of cyberattacks, so educating others on the importance of cybersecurity risks is essential to have a safe and secure digital presence.
Cybersecurity culture is not limited to our homes, offices, or friend groups, so it is essential that as a society connected to the internet, we can collaborate and spread the importance of cyber awareness month on a global scale to help with:
Threat intelligence: By sharing and teaching others about emerging threats worldwide, we can all stay one step ahead of cybercriminals.
Best practices: Different parts of the world have differing resources and experts that we can learn and improve from.
Response to incidents: In case a major attack occurs, vital information and resources can be shared quickly to reduce the effect of the attack and implement effective response strategies as quickly as possible.
The Impact and Relevance of Cyber Awareness Month in 2023
As of April 2023, the worldwide digital population of users with internet access is 5.18 billion. That's over 5 billion people at risk of cyberattacks. Since its launch in America, Cyber Awareness Month has managed to spread to countries across the globe that have initiated their cybersecurity campaigns and activities throughout October.
Thanks to the global spread of cyberawareness month, sectors in education can spread the importance of staying safe online for children and teens, helping to reduce the impact of cyberbullying and raising awareness about the risks of social media.
Cyber awareness has also helped establish rules and regulations for privacy laws in the EU and US. Nowadays, companies must follow strict laws regarding protecting user privacy and handling data; if not, they will face huge fines and loss of customer trust and brand reputation.

How to Help Spread the Importance of Cyber Awareness Month
Since its launch in 2004, the importance of Cybersecurity Awareness Month has demonstrated that securing your online life requires collaboration with others, a willingness to learn, and building effective cybersecurity routines in our lives to reduce the devastating effect of a cyberattack.
Despite the daily risks and threats to our online security, Cyber Awareness Month shows that if we all work together, we can build a better and safer internet by spreading the valuable message of cyber awareness with others this October.