How B2B Brands Can Protect Critical Business Information Through Cybersecurity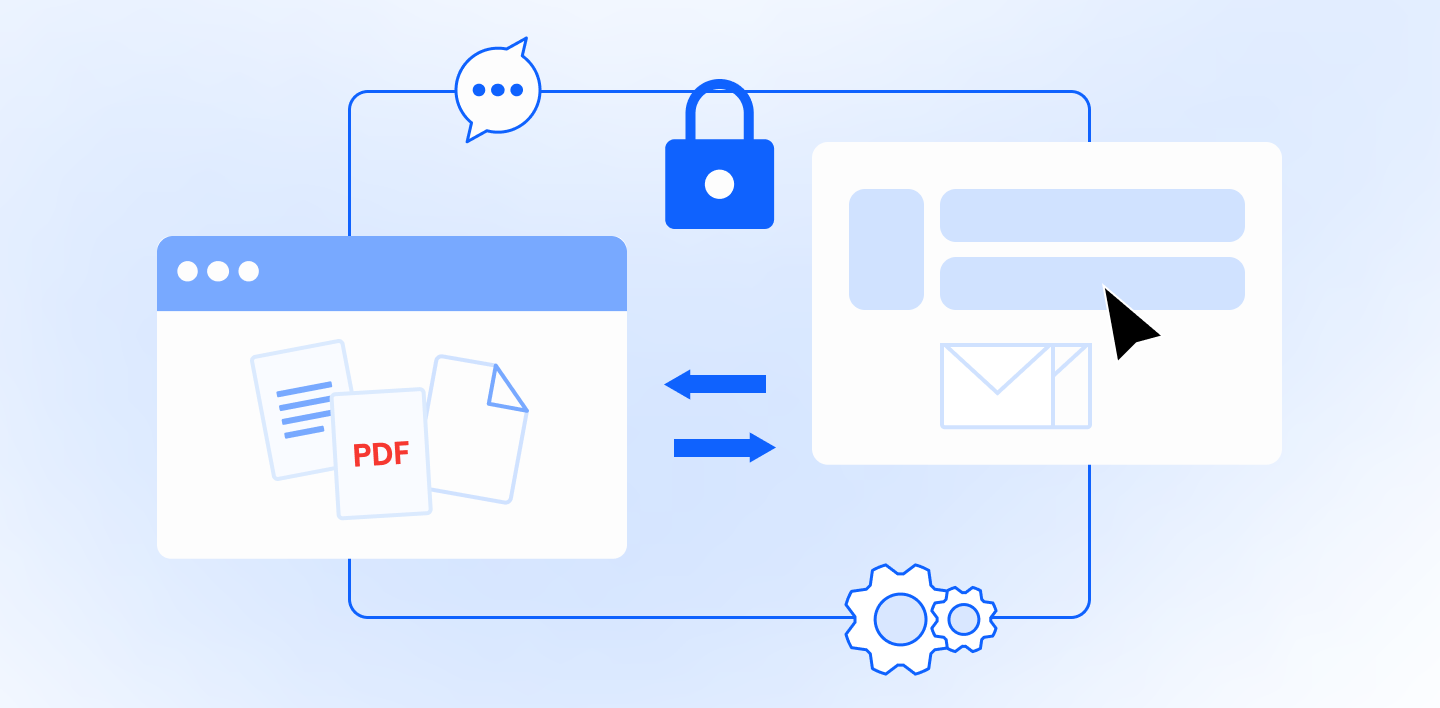 With digitalization and the "upgradation" of technology, e-commerce businesses have managed to gather a huge volume of data. It is the age of the internet of things (IoT) and industry-disrupting technologies like cloud computing, big data, mobile apps, and cloud cybersecurity are now major priorities for businesses.
Over the past ten years, malware infections have been on the rise, of which 92% were delivered by email. Talking about businesses, B2B e-commerce platforms are always on the brink of cyberattacks. The cost associated with the loss of data for any business can result in massive losses and damage. In response companies in America are expected to spend $1 trillion on cybersecurity by 2025.
Cybercriminals have many ways to capture business information and exploit their systems. Hackers often find ways to log into personal accounts to infiltrate company records, information, and sensitive data. Cybercriminals attack data storage with malware, viruses, malicious attachments, ransomware, and social engineering schemes.
Over the years, cybercriminals have realized that there are more advantages and more money to be made targeting businesses than individual persons. They target big-name companies and vital industries to create large disruptions in an effort to charge higher ransoms.
If a company suffers a cyberattack, it can jeopardize its data and financial bottom line, plus it may have a great impact on its reputation. According to research, most B2B companies are unaware of the risk their data is under. That is why important to have a successful strategy execution.
Most are not taking appropriate measures to protect their business and clients from cyberattacks.
Why is Cybersecurity Important?
Why is cybersecurity important for businesses to consider? Cybersecurity is critical as it protects against external factors. The alarming number of security threats to B2B businesses easily justifies the significance of cyber security.
Without effective security, a business will always be at risk. B2B owners and CEOs regularly need to create surveys and check for gaps in their security system to try to get ahead and resolve any looming digital problems.
To tackle this issue, it is important to teach business managers and employees computer literacy to be better aware of potential risks. Most of the time workers are unaware of safe computer practices and, therefore, do not strictly follow company computer policies. Thus, each team member needs to learn and train sufficiently in understanding cyber threats and computer essentials.
Keeping this question in mind, how can B2B businesses protect their information through cybersecurity? Let's look at some of the more effective ways B2B businesses can protect themselves from cyberattacks:
7 Effective Ways To Protect a B2B Business From Cyberattacks

Understand All the Elements of Cybersecurity
There are multiple factors involved in the cybersecurity of a B2B business and solid protection includes a combination of policies, procedures, and technologies.
A multi-pronged security approach protects against threats, safeguards data, and prevents unauthorized access. There are 5 key components (or systems) of cybersecurity:
Application Security
With application security comes all the strategies and procedures used to protect software from various threats and external dangers. This is because software applications are especially vulnerable and are at large risk of data theft, unauthorized access, and data deletion. You can consider reaching cybersecurity companies specialized in application security.
Recovery
There are many uncertainties regarding cybersecurity so it pays to have a data recovery system and method of hardware restoring in place. This is designed to deal with improbable situations and develop recovery plans for IT disasters.
End-User Compliance
This helps employees to polish their skills and individually manage data risks. An uneducated team of employees can leave the systems exposed to data theft or other cyberattacks. Thus, employees that explore and learn security practices, cyberthreats, and security laws are much better off.
Network Security
A strong networking system makes sure certain elements are prevented from entering a B2B company's system. This is put into place to safeguard network data's integrity. Network security protects from identity theft, data theft, hacking, spyware, and adware.
Information Security
This component references pre-built cybersecurity systems that are used for risk management and application security. With this system, marketers can protect their data.
Install a Trusted Antivirus Software
It is better to have anti-virus software than to lose data. The cost-benefit ratio of investing in safe storage, cybersecurity software, and a solid antivirus is low and they offer a great value for money.
Most anti-virus software offers to build a firewall to protect against viruses and keep your network protected. The software scans devices in search of malware and enacts protocols to keep external threats from entering the system.
While using anti-virus software, it is important to update it and keep it up and in line with the latest threat information. You can also read the software company's blog to become more well-informed about any new viruses.
Another important factor to incorporate is end-protection. It involves the protection of the company's connected systems such as laptops, tablets, and other computing systems. Many end-protection programs (EPPs) can manage, protect, and remotely update individual devices.

Take Care of Employee Information
Companies should be careful before sharing data online. Hackers can manipulate people into sharing private information or use publicly available data to wreak havoc. Many hackers employ social engineering techniques as another way to gain access to information.
Thus, it is important to protect sensitive information and keep it hidden away under several layers of security. It is paramount to choose the correct type of data storage for a B2B company directory.
Hackers are attracted to unprotected data and will try to take advantage of it. So, businesses need to protect their data and utilize multiple data backups in case of cyber theft. Companies can also use secure data storage services that store data in the cloud in real time. Cloud storage saves businesses time while significantly reducing the risk of attack and greatly improving convenience.
Follow Online Safety Guidelines
Every company needs a cybersecurity policy to help them in protecting their internet from liability, exploitation, and from exposure to threats. This ensures the safety of a business and allows customers to enjoy a safe experience.
A business can receive a threat from anywhere and from anyone. Businesses should enact mandatory rules on how to use company devices to mitigate threats from any jaded former workers, rivals, or rogue business partners. Additionally, passwords and personal information should be kept under lock and key. Strong passwords must always be used to adequately protect privacy.
Recognize Possible Cybersecurity Threats
B2B businesses need to understand what a threat to cybersecurity looks like. They must be prepared or they risk exposing critical information.
When companies are using digital devices in their workflow for daily use, these devices automatically become a cybersecurity risk. Daily and casual usage expose these devices to hackers looking for an easy way to disrupt the company systems. Thus, it is important these devices be updated often, have 2FA activated, and strong use policies put in place to prevent theft and unauthorized access.
Integrating a Business Intelligence System
Intelligence systems are vital for any B2B business or e-commerce platform. All businesses should invest in a business intelligence system and it should be shared with every department that's at risk of cyberattack.
A business intelligence system should have the potential to hold, manage, and monitor all the devices of the organization. Big intelligence systems specifically crafted to protect businesses can do wonders in protecting data as well as promote better system integration.
Educate and Inform Employees
Everyone is not familiar and clear on what cyberattacks are or how they happen. To avoid an unfortunate situation, employees should be trained beforehand. The workforce is the most vulnerable point of attack for a cyberattack, so it is better to have them trained and up to speed than not.
Every employee should be informed and fluent with precautionary measures about doubtful email links or invites and be well aware of personal data threats. They should be trained enough to take care and practice safe security measures independently.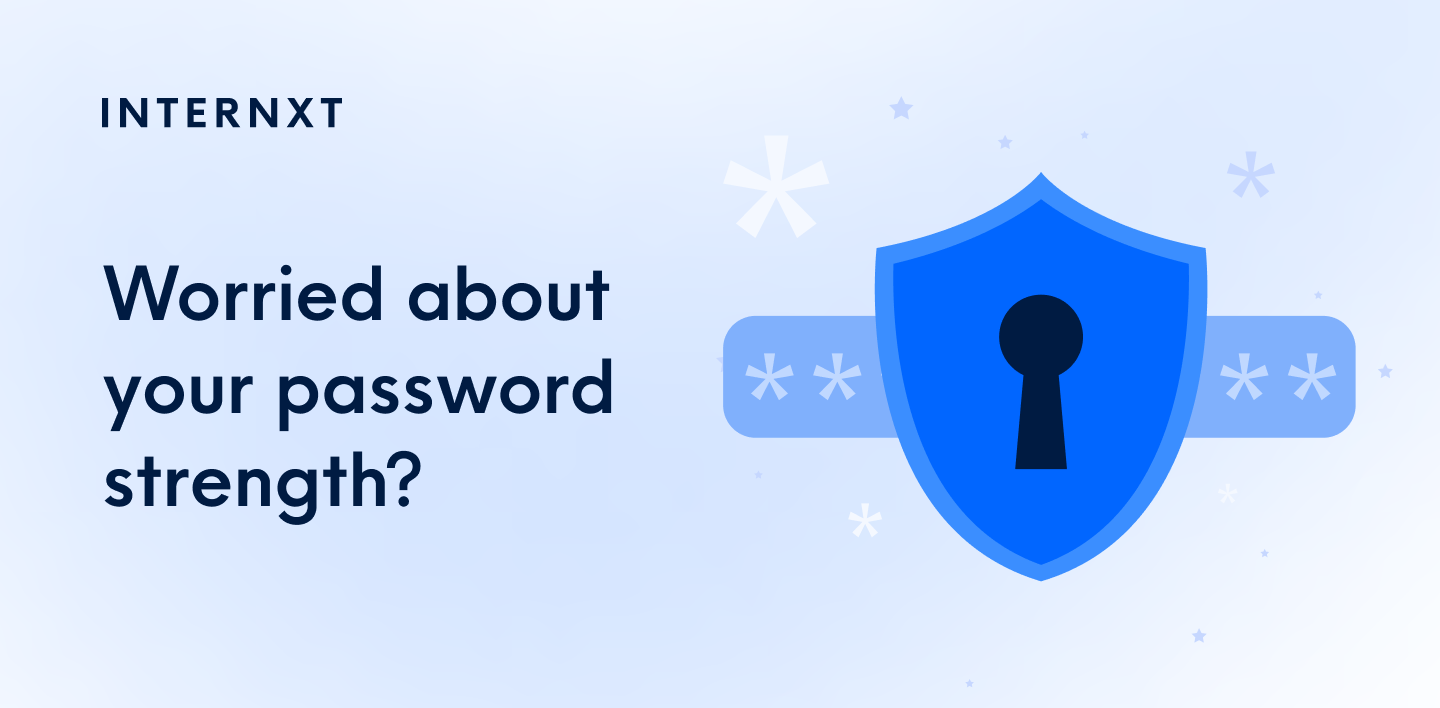 It's About Time to Protect Your B2B Business from Data Breaches
Businesses need to keep a distance between themselves and common digital security threats or cyberattacks. Businesses need to bolster their defenses against external threats and understand the phenomena of cybersecurity and improve cyber awareness.
Businesses need to be vigilant of cyber threats and take action quickly. Following these steps will help a B2B business avoid unforeseen problems, maintain longevity, and keep cyberattacks at bay. All companies achieve this, it is easy and fast like when in a meeting call you use meeting background images to not expose your untidy room. Do not expose yourself and protect your data.
One last simple suggestion: switching to a cloud-based storage service offloads your business's security to a professional while also increasing work flexibility for employees. Internxt is an extremely safe and secure cloud storage provider that's number one priority is privacy and confidentiality. Move your B2B business to the cloud and protect your business' future with Internxt.