10 Must-watch Hacker and Cybersecurity TV Shows for Your Viewing Pleasure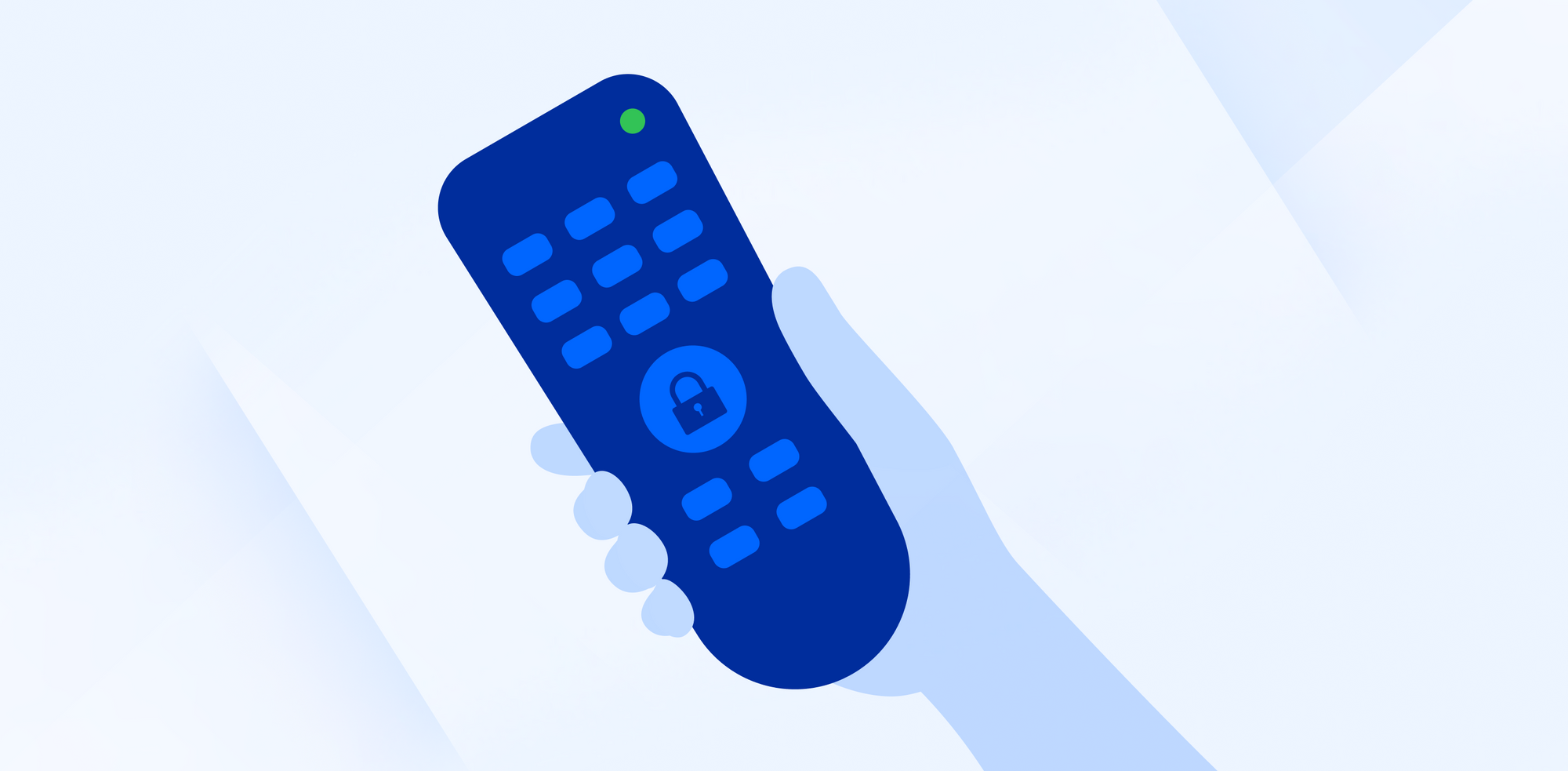 With the world becoming increasingly cyber-sensitive, it's vital for everyone to be up-to-date on the latest hacking techniques and strategies.
Unfortunately, cybersecurity is such a techy, considerably hard topic that is full of jargon, so it makes sense why not-so-common people are interested in learning more in-depth about it.
Not everyone is excited to sit for hours watching entire sessions on educational cybersecurity YouTube channels. Movies and TV series are a great way to learn more about a topic without feeling like you are learning at all. It's simply entertainment with a side of knowledge.
Cybersecurity TV Shows to watch in 2023
We've put together this list of must-watch hacker and cybersecurity TV shows. From tech experts to FBI agents, these shows will teach you everything (surface-level) you need to know about digital security in a more fun, less intimidating way.
Mr. Robot (2015-2019)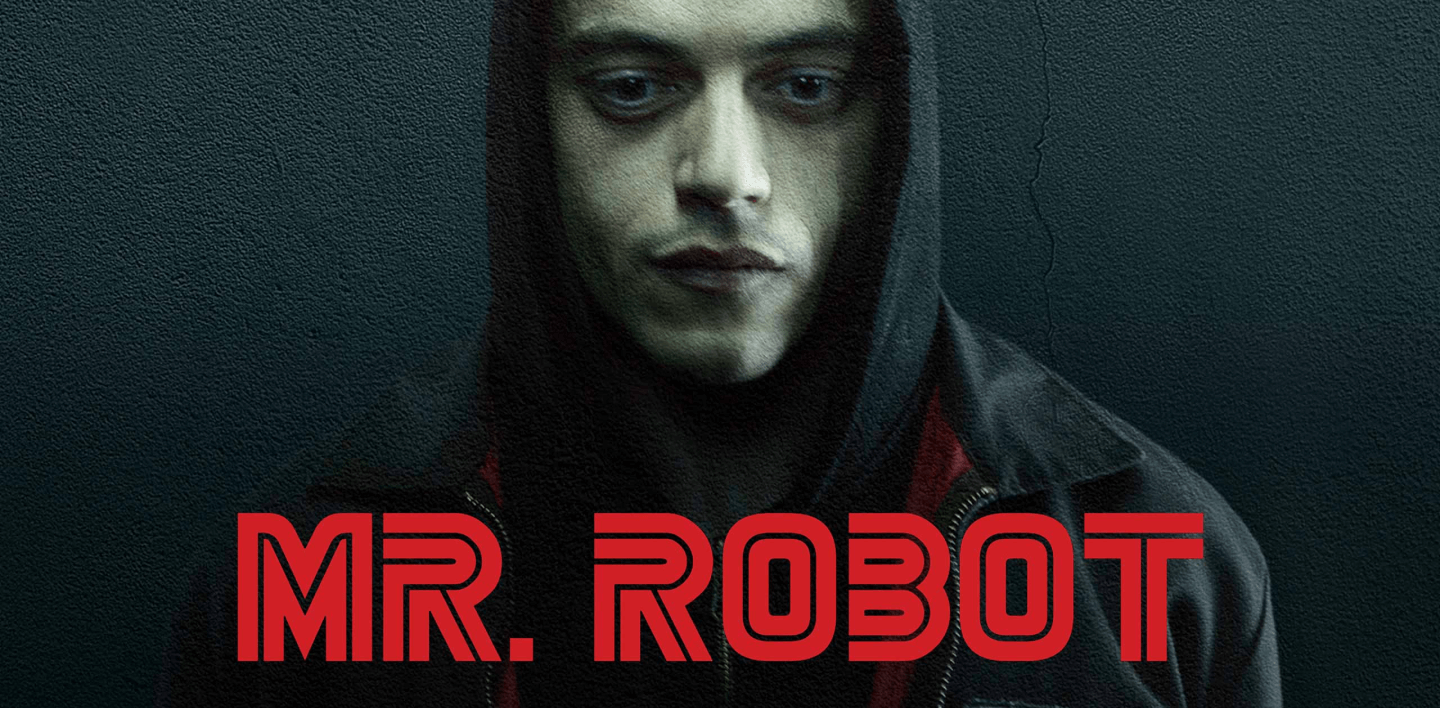 Mr. Robot is a critically-acclaimed TV series that tells the story of a talented hacker recruited by an underground group to take down the corrupt system he once believed in. Rami Malek kills it in this show as Elliot!
Basically, the show follows a brilliant but highly nuts young cybersecurity professional (who is also a vigilante hacker) who becomes entangled in a complex game for global dominance. He and his sketchy, shadowy, and untrustworthy allies try to take down the seriously corrupt corporation he is employed in.
The show does a great job of depicting the various facets of the cybersecurity world, from identity theft to social engineering to malware. It also provides an excellent commentary on society's dependence on technology and how that can be both a blessing and a curse.
Black Mirror (2011-2019)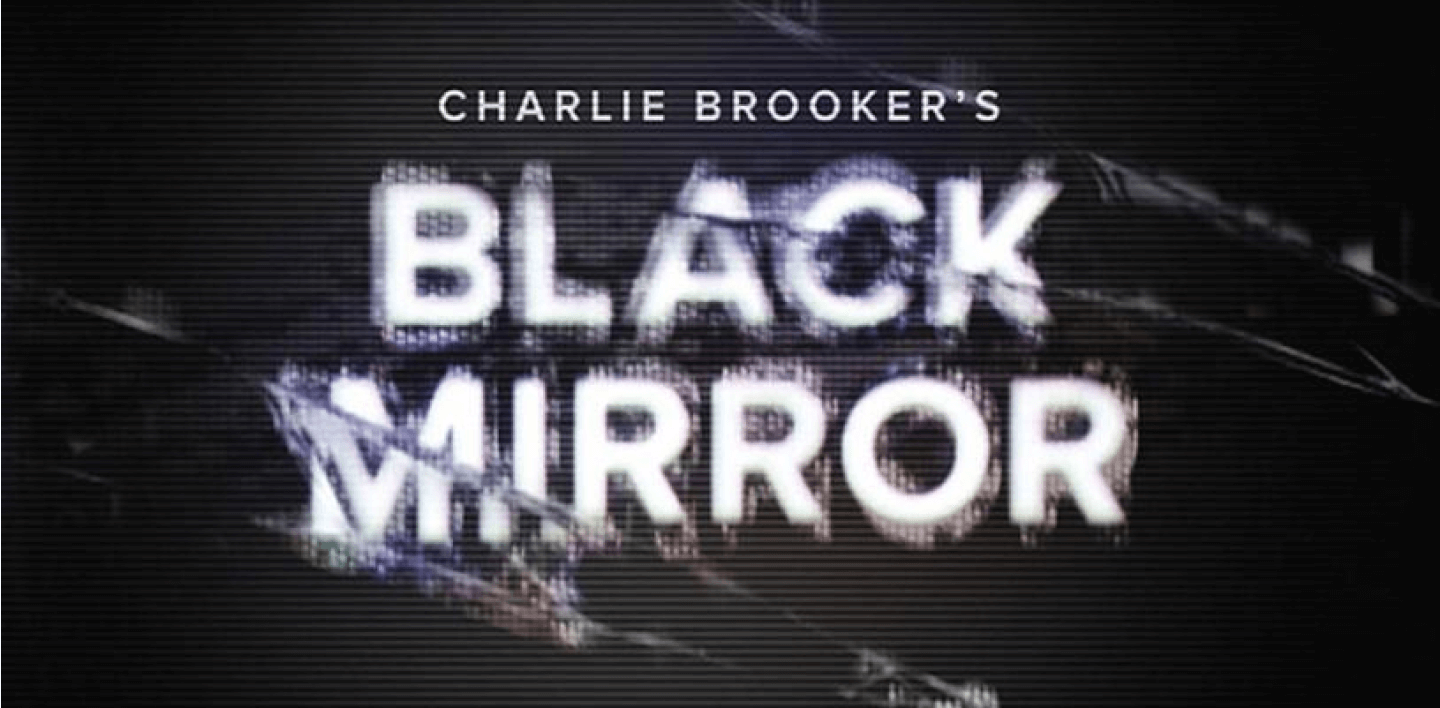 Black Mirror is a British anthology series exploring a dark and twisted multiverse where humanity's greatest tech innovations and darkest instincts collide. Being an anthology, each episode stands alone as short stories or snippets that wrestle with the complex issues of humans reckoning with new (and often weird) technology.
Individual episodes sit in a bunch of different genres, but most are set in a near-future dystopia filled with all sorts of sci-fi-like technology. Some of the best speculative fiction on the screen today, the series is based on The Twilight Zone and uses technology as a vehicle to comment on current social issues.
If you're a sci-fi buff, want your mind blown, or love dealing with "what ifs," Black Mirror is a must-watch.
Scorpion (2014-2018)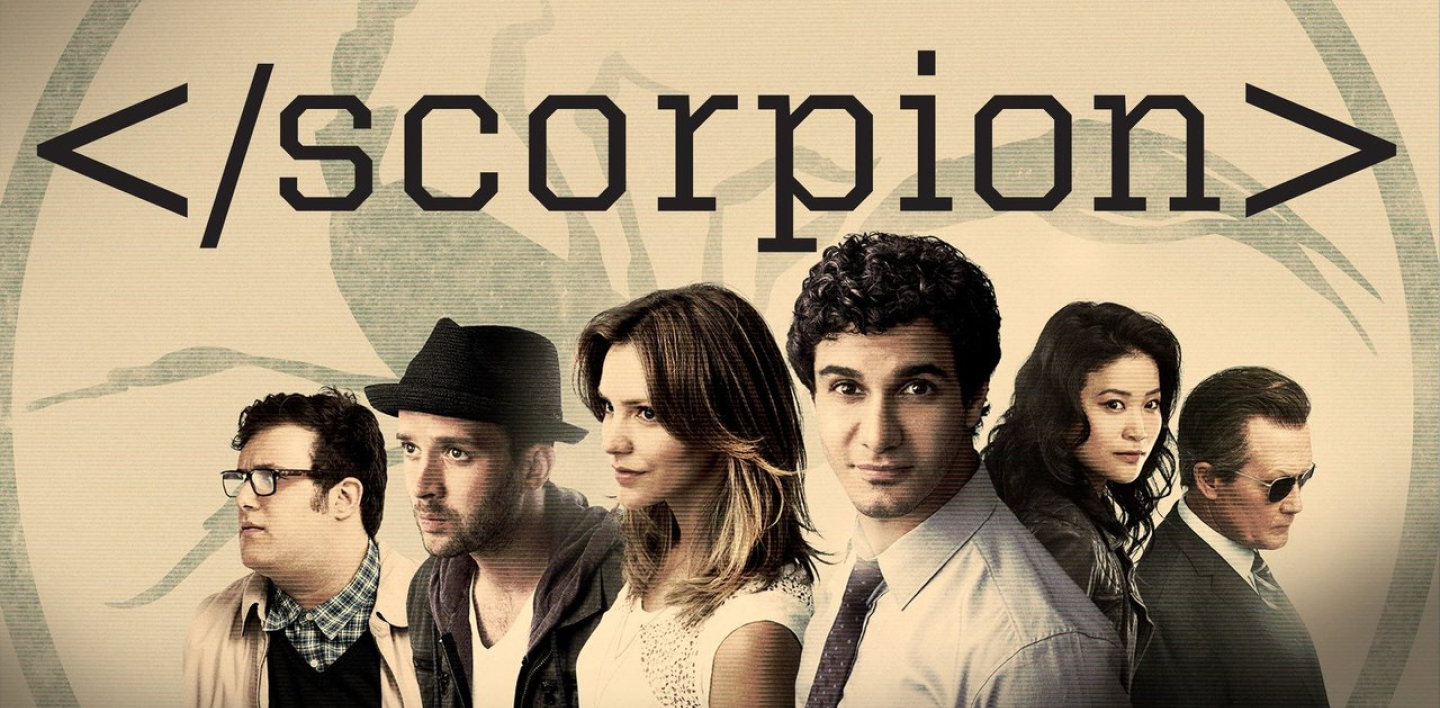 Scorpion is one of the more pure cybersecurity series on this list, so it's all about computer security and modern acts of cyber warfare.
In sum, an eccentric genius forms an international network of super-geniuses, the group called Scorpion, to act as the final line of defense against the unending and complicated threats of the contemporary world. The series employs a diverse set of skills and experiences for its main cast: coding, psychology, engineering, and more of the like.
The team tackles a variety of problems, and they are frequently called into service by the Department of Homeland Security. Don't worry. They aren't just government lackeys. They accept work from private individuals and organizations too.
An easy-watching drama lacking in depth, Scorpion is junk-food for those looking to dabble in hacking and cybersecurity without thinking too much.
CSI: Cyber (2015-2016)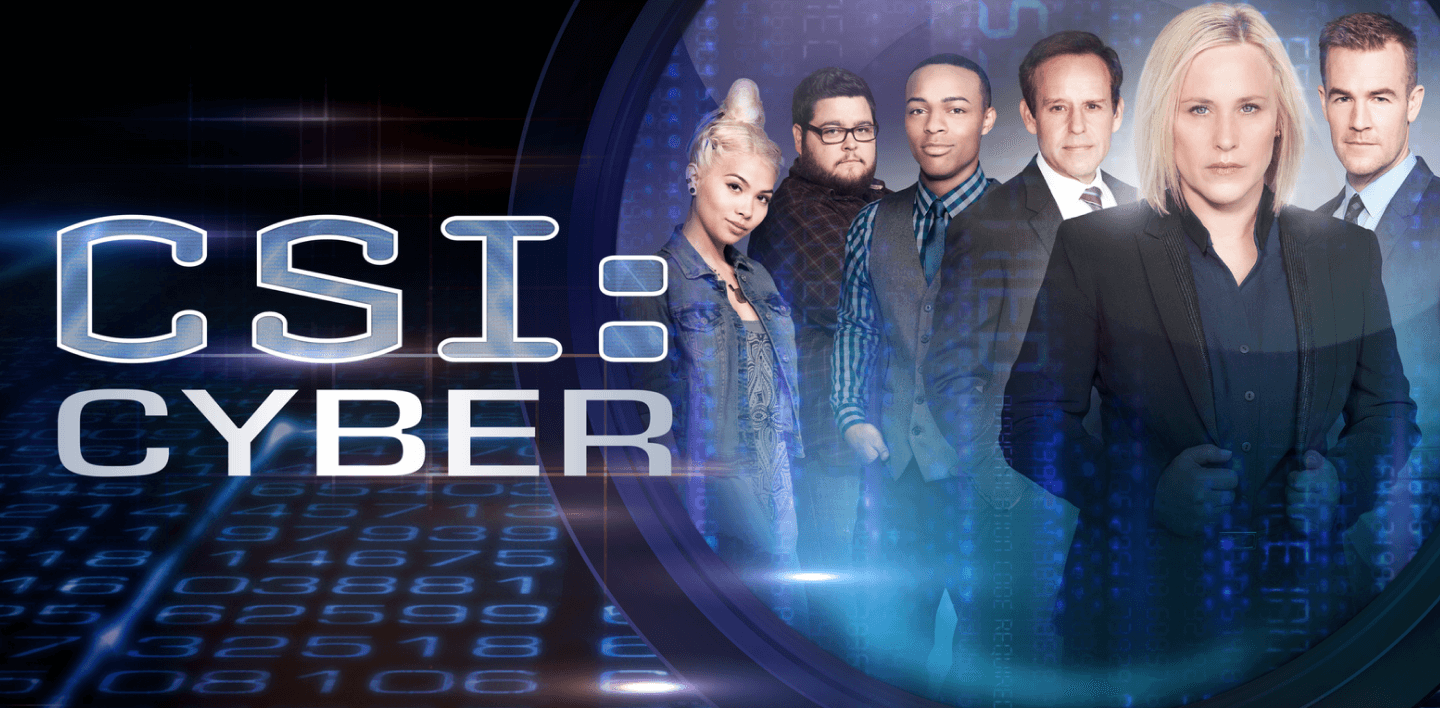 CSI was once the biggest thing on TV. While that's not entirely true today, CSI: Cyber gets a lot right and comes with a niche cybersecurity angle.
CSI: Cyber is a police TV series that follows a team of FBI agents who work in the division that deals with cybercrime. It's the team's job to solve cybercrime using all kinds of advanced (sometimes fictional) means of forensics.
While the show is a bit "procedural," meaning that each episode follows a similar formula, it's still a great way to learn about the various types of cybercrime that exist and how they are investigated. The show also does a beautiful job of highlighting the importance of cybersecurity in our modern world, but it may not be as memorable as the OG CSI series.
Silicon Valley (2014-2019)
Silicon Valley is a comedy TV series that takes a satirical (and cheeky) look at the world of tech startups. It's an elevated sitcom that both entertains and educates viewers about the lives of average developers and business people. And the show is actually funny!
While the show is primarily light-hearted, it still provides many insights into the tech business and how the industry works. The show depicts the cutthroat culture of Silicon Valley and the pressure that startups face to be successful.
The IT Crowd (2006-2013)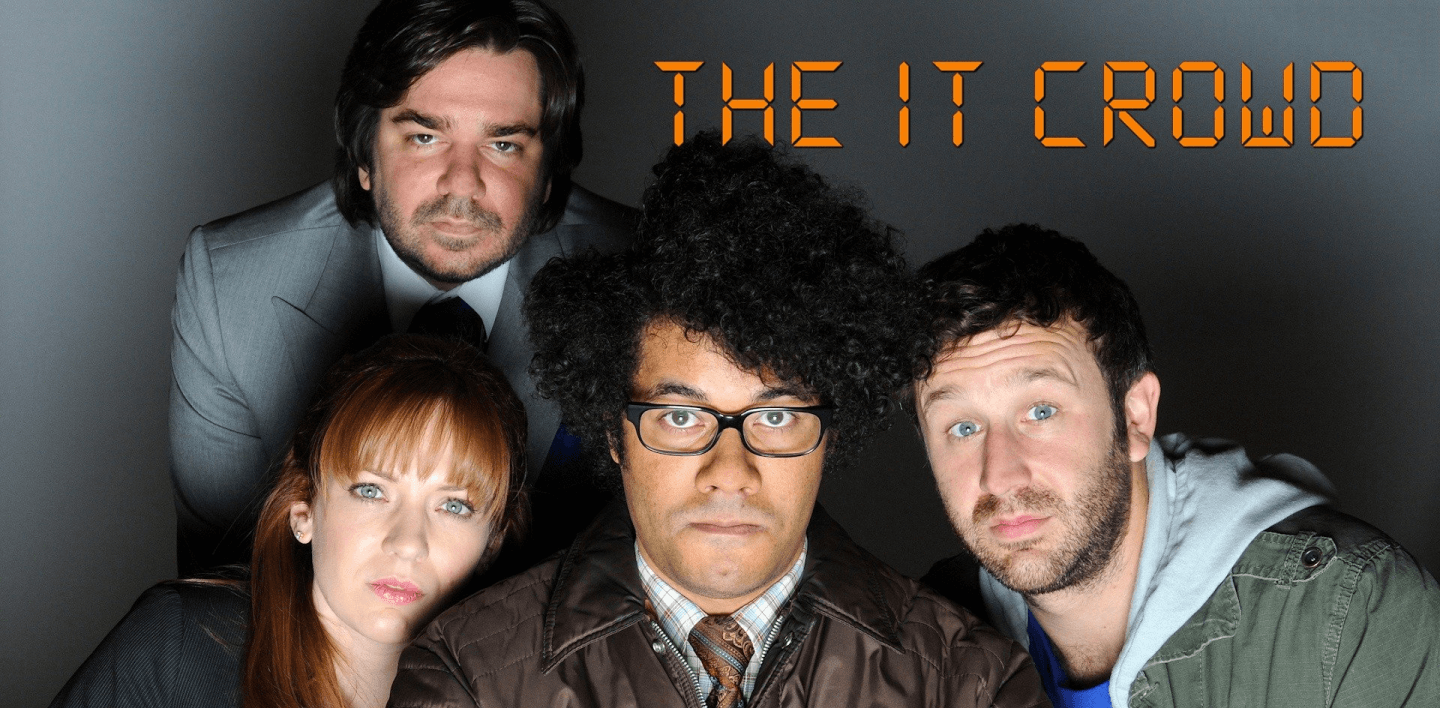 The IT Crowd is a British comedy TV series that follows a fictional company's hapless IT support staff.
Although the show is mostly for laughs, it still provides a lot of insights into the world of IT and how things can often go wrong. This series is very, very, very British, but in a good way. The characters are memorable, and it's very original for a sitcom.  
The show is grounded in reality and has to be the best representation of IT specialists ever made. It is also a great reminder of the importance of protecting employee information and having a good IT support team to deal with the inevitable issues.
Halt and Catch Fire (2014-2017)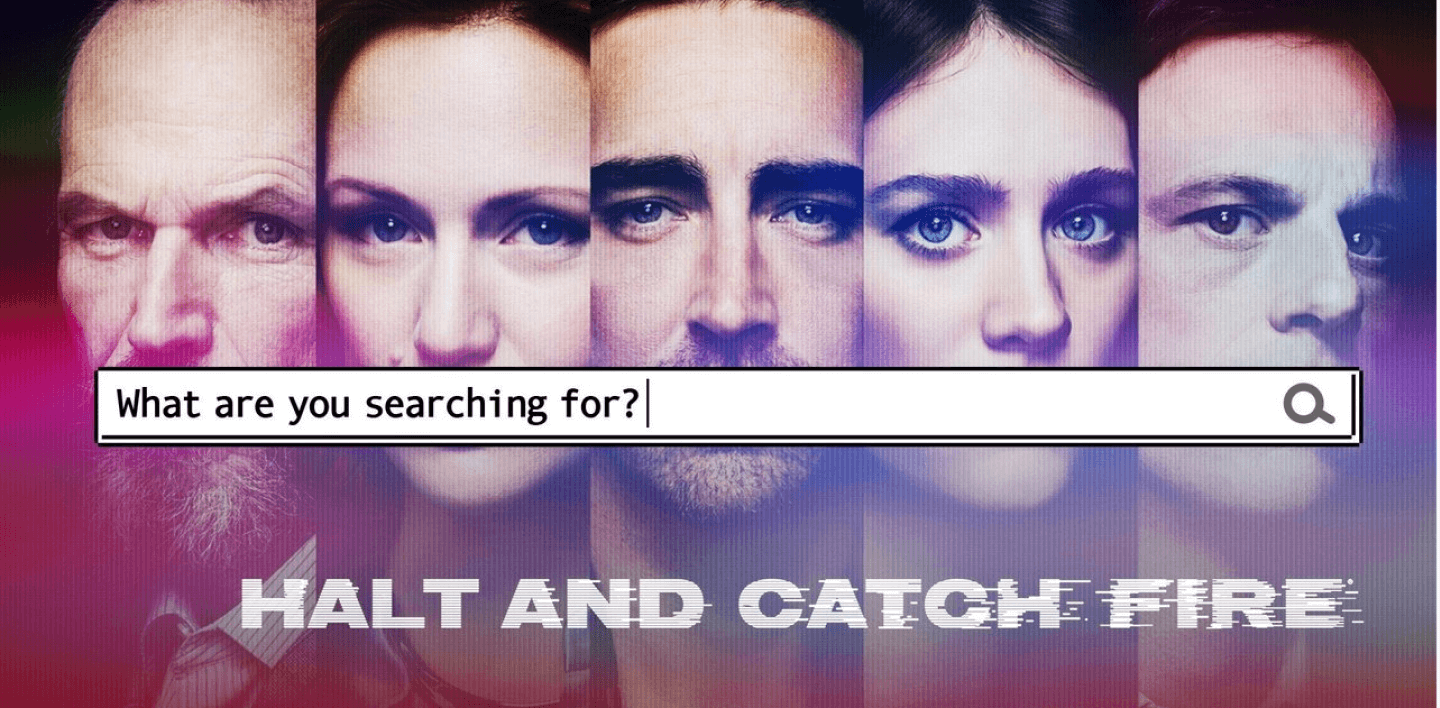 Halt and Catch Fire is a TV series set in the early days of the personal computer revolution. Originally aired on AMC, it's a feast for the eyes. Something about this period piece makes computers and tech hardware very cool.  
The show follows a group of entrepreneurs who are trying to create the first commercially successful PC. Halt and Catch Fire shows us the super early days of the tech industry and how the personal computer changed the world. Surprisingly, this show never caught on and only got a few seasons. It really could have been something.
Person of Interest (2011-2016)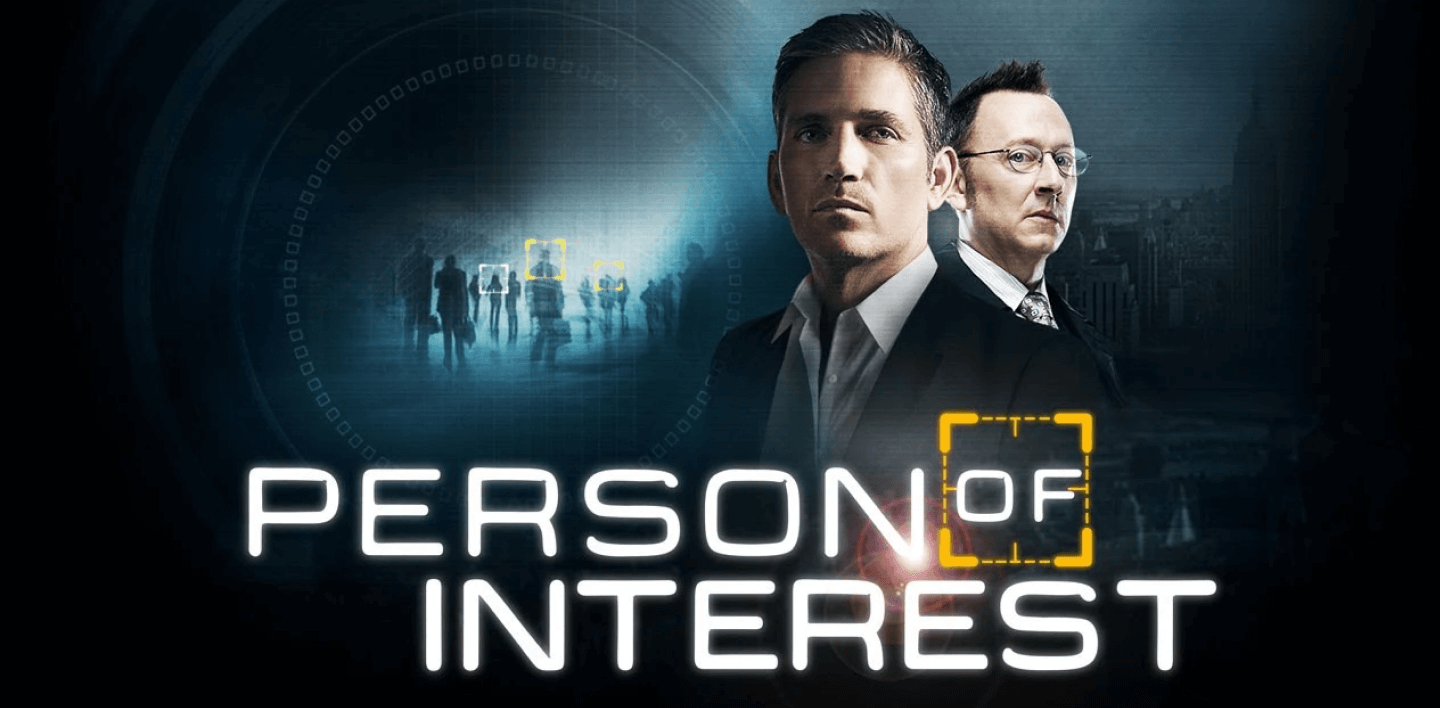 Person of Interest is a TV series about a former CIA agent who teams up with a mysterious billionaire to prevent crimes before they happen. Think Batman, but Alfred is a guiding handler who excels in all things cybersecurity and hacking. The hook? The details of the crimes, including the roles of the civilians involved, are often left a mystery.
The show does a great job of depicting the various ways that technology can be used for surveillance and will leave you questioning if that's ok or not. It also addresses the ethical implications of using technology to invade people's privacy.
Almost Human (2013-2014)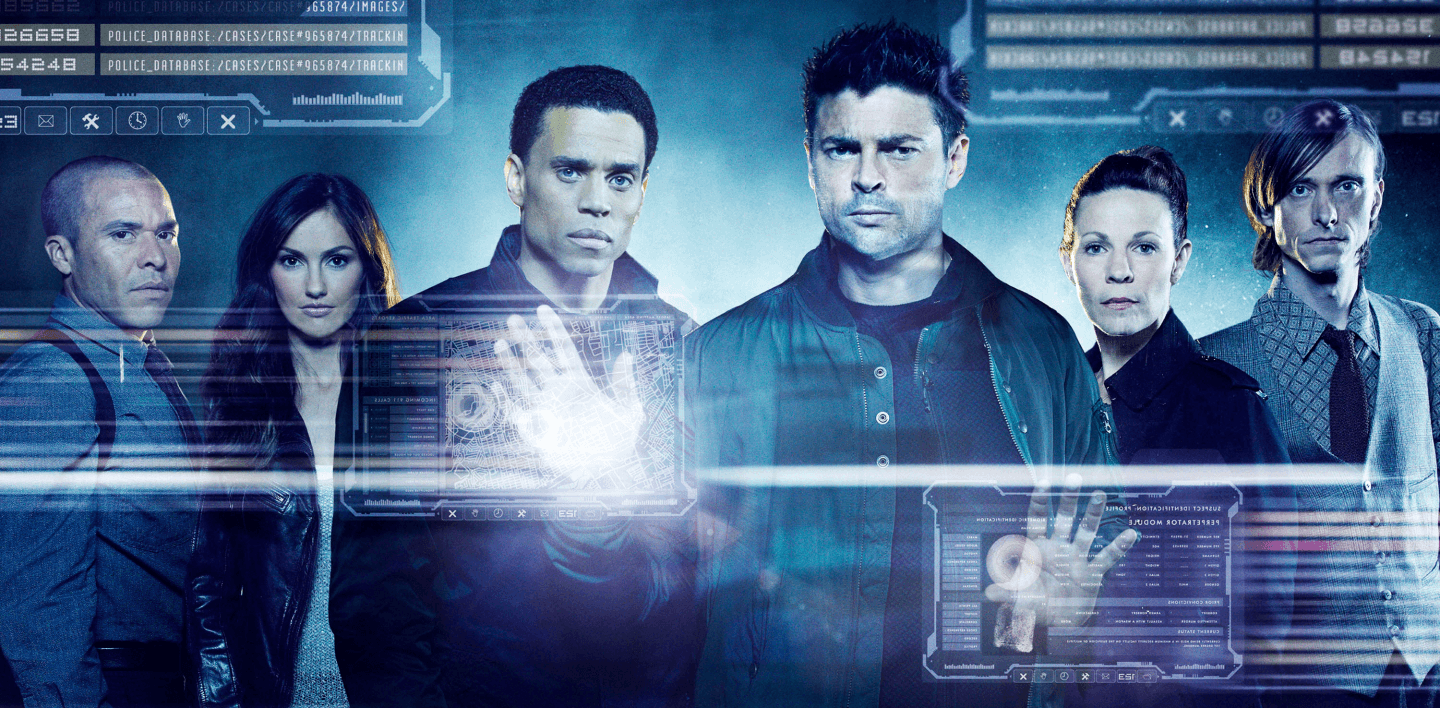 The series is set in the year 2048, when advanced technology has created a crime-ridden society and police officers are paired with android partners. A typical cop drama set in the future, Almost Human, has a familiar feel to it even though its premise is somewhat novel.
Almost Human is a fun watch though a bit cliche and predictable. So the whole show takes place in the near future. A human cop and a synthetic android partner team up to serve the law.
Obviously, the gritty cop isn't so keen on working with a machine and so on. The show has some pretty big-name actors, though, and the world it builds is fascinating to explore.
The show explores the ethical implications of living in a society that is so reliant on technology and how that can be both a blessing and a curse. It's a great look at how technology can be used for good and how it can be used for evil. It also does a fair job of exploring possible social interaction between humans, AI, and almost-human machines.
Betas (2013-2014)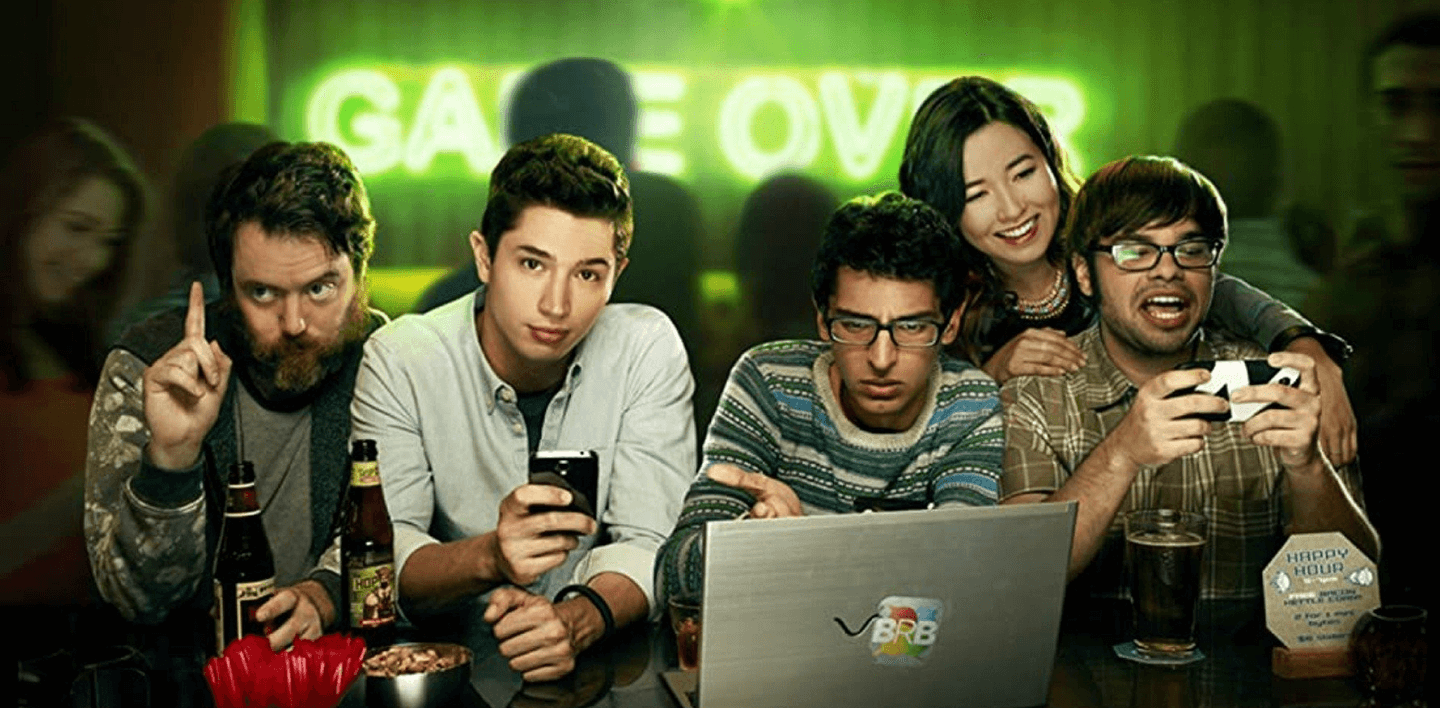 Big Bang Theory meets Silicon Valley with an Indie edge. Betas is another buddy (or group) comedy about programmer life in Silicon Valley.
In sum, the right algorithm can make you rich, and all you need is one good idea and the skills to make it a reality, and that's precisely what the four main friends are up to for the entirety of the series.
Betas was produced by Amazon Studios and didn't run long. Who would have thought "dating app" developers in Silicon Valley who are looking for investors aren't the most exciting people to follow. That said, the show has a cool vibe and an unexpected soundtrack that makes it a decent watch, especially if you are using TV with sound quality.

What Cybersecurity TV Shows Should You Watch First?
There's a lot of great stuff worth watching in the cybersecurity TV space. These 10 films and TV series are enjoyable and entertaining while also being informative.
While a few shows on this list may be less suitable for your average person who is new to the field, many of them are great entry points into a complex and ever-changing field. Learning the complex topic of cybersecurity does not have to be a drag.
The biggest "takeaway" from this article is that cybersecurity is an important topic and can be challenging to learn about. However, you can learn more on your own through books, podcasts, or YouTube channels.
Of course, TV is not the best resource for learning cybersecurity, but it is a great starting point. The best way to stay informed about the latest hacking threats is to regularly check your cybersecurity posture, build up solid cyber awareness, and make sure that you are using personal devices and software that are up-to-date and patched against any threats.
They are also great conversation starters for getting to know other like-minded people who are interested in the topic. So, next time you want to take a break from the reality of the internet, sit back, relax, and enjoy one of these excellent cybersecurity shows.