Upgrade Your Cloud Storage Experience With This Alternative to Filen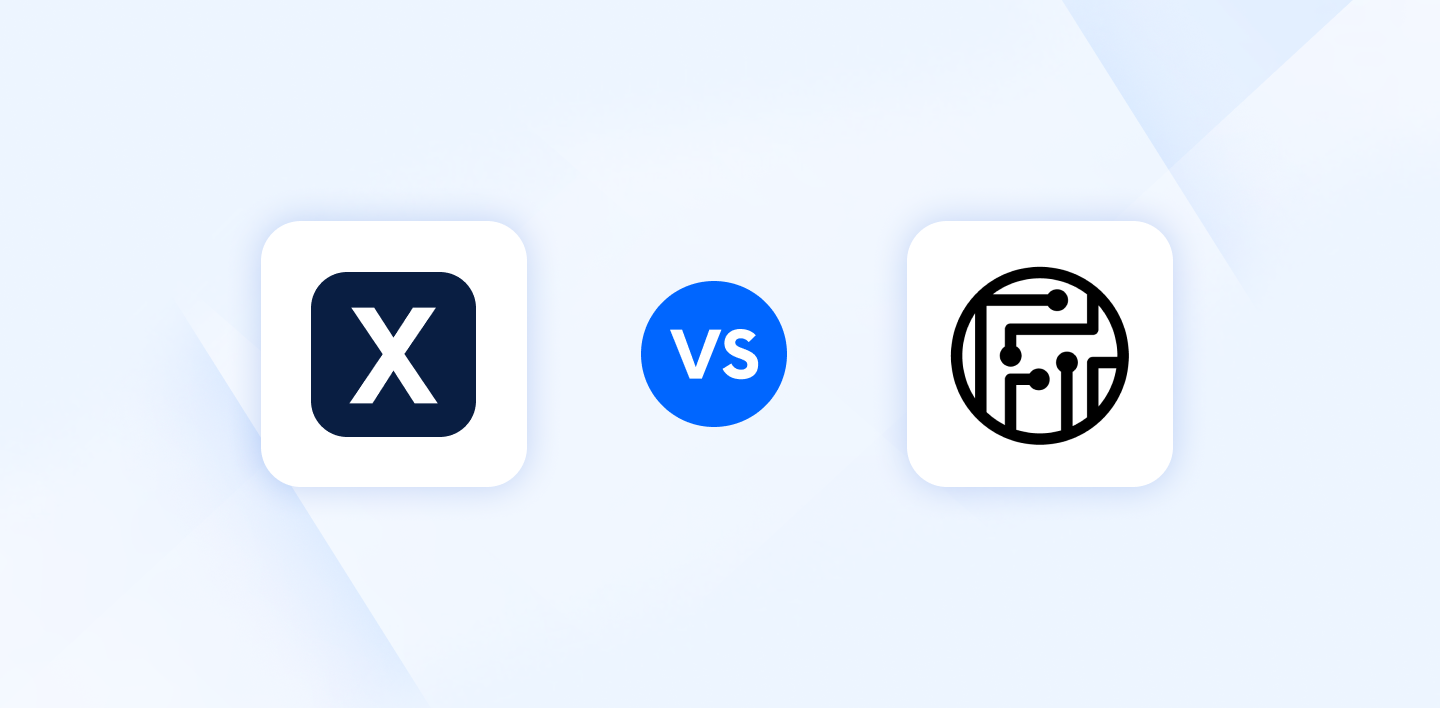 Cloud storage is now becoming a popular business across Europe, possibly in part due to its strict regulations regarding how companies must handle sensitive data.
One of of these cloud storage companies based out of Europe is Filen. So, this article will give an overview of Filen cloud storage, its benefits and features, and whether you should consider it for your cloud storage. Let's begin!
What is Filen?
Filen is a cloud storage company founded in 2020 in Recklinghausen, Germany. Like many alternative cloud storage providers, Filen aims to provide users with complete privacy for their files, securing them with zero-knowledge and end-to-end encrypted technology.
If you're interested in learning more about Filen, we'll discuss how they focus on protecting your privacy online, their pricing, and other features. Once this is clear, you can decide whether this Filen review is the best cloud service for you or if there is an alternative option.
Is Filen Cloud Storage Secure?
Filen's central vision is to provide their users a more private option to big tech companies that collect or sell your data, so yes, it is secure.
Filen is open source, and its cloud storage uses zero-knowledge and end-to-end encryption; this form of data encryption is the industry standard to secure your files.
Other providers like Google Drive do not build their products using zero-knowledge or E2EE. Although Google Drive is secure, Google holds the decryption key and can theoretically decrypt and access your data, sparking considerable controversies concerning user privacy and data collection.
How Does Filen Protect Your Data?
Filen, Internxt, and other cloud providers use the following methods to give you control of your privacy and put you in charge of your data. Therefore, security is an important option for this Filen review to decide whether your data is safe. Let's see how Filen secures your files.
Client Side Encryption
Client-side encryption means your data is encrypted on your device before you upload it to the cloud. Only you hold the key to unlock it; this way, your privacy is protected because Filen cannot access your encrypted data.
Zero-Knowledge Technology
Zero-knowledge ensures no company, government, or other agencies can view or access your data. Zero-knowledge policies are crucial in protecting your emails, passwords, or other sensitive information.
Data Protection Laws
Filen follows data protection laws that strictly control how they handle your data, as German data protection laws offer some of the highest privacy standards available.
Knowing how Filen uses your data is simple, as its privacy policy is freely accessible to its users. You can also request a download to "request account data" to view the information connected to your account.
Two-Factor Authentication (2FA)
For extra security of your accounts, you can enable 2FA from your account settings with your chosen providers like Google Authenticator. You can create a new authentication by scanning A QR code that appears during the setup process.
Security Audit
Filen emphasizes privacy and security thanks to its data encryption methods. However, the company has not yet had a security audit, meaning security experts have not examined its service's security and effectiveness in protecting your sensitive information.
Despite this, according to Filen's FAQs, they have plans to undergo a security audit in the future.
How Much Does Filen Cost?
Getting started with Filen is easy; just enter your email and password, then activate your account. You can access your Filen account in less than a minute and enjoy 10 GB of free storage.
Filen's subscription plans include monthly, annual, or lifetime storage. Here is how much Filen charges for its monthly subscription:
Pro I, 200 GB, $1.99, monthly
Pro II, 500 GB, $3.99, monthly
Pro III, 2TB, 8.99, monthly
What Features Are Available With Filen?
This Filen review has focused on the basics of its cloud storage - to sync, back up, and collaborate on your files securely. You can access Filen on your preferred device: Windows, MacOS, Linux, or mobile.
File Sharing
You can share any file or folder with Filen by right-clicking and choosing the "share" or "link" option from the dropdown menu. To share a file via email, the recipient must also be a Filen user; Filen does this to ensure the encryption protects the file you are sharing.
If you want to share a file with someone who does not have a Filen account, you can do so by choosing the public link option. You can control access with this public link by protecting it with a password, setting an expiration date, and turning the download option on or off.
File Syncing
Filen offers the flexibility to choose how to sync your files with five sync mode options. You can choose from:
Two Way
The changes you make on one device are automatically made on another device, and vice versa.
2. Local to Cloud
Any changes you make on your device will be changed in the cloud. Any changes in the cloud will not affect the local folder.
3. Cloud to Local
Changes you make in the cloud are mirrored in the local folder. Changes in the local sync folder are not reflected in the cloud.
4. Local Backup
Everything you add to your sync folder will automatically be uploaded to the cloud, but changes are not mirrored like they are in the Local to Cloud option.
5. Cloud Backup
All files from your cloud folder are downloaded to your sync folder. Unlike the Cloud to Local option, changes are not mirrored.
Customer Support
Customer support is currently limited to FAQ and support pages. You can search for the topic you are struggling with, which may or may not address your concerns. There appears to be no email, phone number, or chat option to contact Filen for support about any issues you may have, which could be problematic for users who need help.

Pros and Cons of Filen
Now that we understand Filen cloud storage let's summarize the pros and cons we found within this Filen review to help you decide if it's the correct service for you.
Pros
Powerful encryption on all accounts
Affordable and flexible storage plans
Compliant with EU privacy laws
Cons
Limited support features
Upload speeds can be slow
Limited collaboration features
Is There an Alternative to Filen?
Filen is a good option for private cloud storage if you are looking for simple, secure storage of your files and you want to keep your data protected. However, Filen still lacks customer support. Although its technology is secure, it is far less clear how safe your files are until a security audit of the company is released.
So if you are looking for an alternative to Filen, the best option is Internxt. Internxt utilizes zero-knowledge and end-to-end encryption to secure your files, and it is entirely open source to allow users to view precisely how it builds its Drive, Photos, and Send products.
Why Choose Internxt Cloud Storage?
Internxt is a cloud storage provider with a mission to give you control of your data and protect it from third parties or cyberattacks. It is available across all platforms so that you can access your files anywhere, at any time.
Here are some features that make Internxt different from traditional big tech companies.
Security
Internxt is fully compliant with EU privacy laws and has successfully passed security audits demonstrating how we protect your data and secure your files. Here are some other features on how Internxt protects your data:
Our source code is available on GitHub for anyone to audit for security updates or concerns
The data you store is AES-256 end-to-end encrypted
Zero-knowledge technology means no one can view your data in an unencrypted form
We offer a range of free tools and resources for everyone to use to keep them safe online
How Much Does Internxt Cost?
Internxt has monthly, annual, or lifetime plans available. Several payment options are available, and each purchase comes with a 30-day money-back guarantee if you are unsatisfied.
These are Internxt's monthly plans:
10 GB, Free
20 GB, $0.99
200 GB, $4.49
2TB, $9,99
Internxt Customer Support
Internxt offers email support, a live chat feature, and help pages to answer any questions or concerns. Support is available in English, Spanish, French, and Russian.

Internxt or Filen: Which One Should You Choose?
Internxt and Filen are suitable options for cloud storage, especially if you are looking for an alternative to OneDrive, Dropbox, or Google. Filen takes a bare-bones approach to its service, so if you are looking for an affordable option to store your files, Filen may suit your needs.
Suppose you want security with additional features such as photo sharing and syncing, customer support, and a secure way to encrypt and send your files. Internxt offers a broad range of services and robust security for you to enjoy and get started with for free.