Skiff Competition: Discover a Cost-Effective and Secure Alternative to Skiff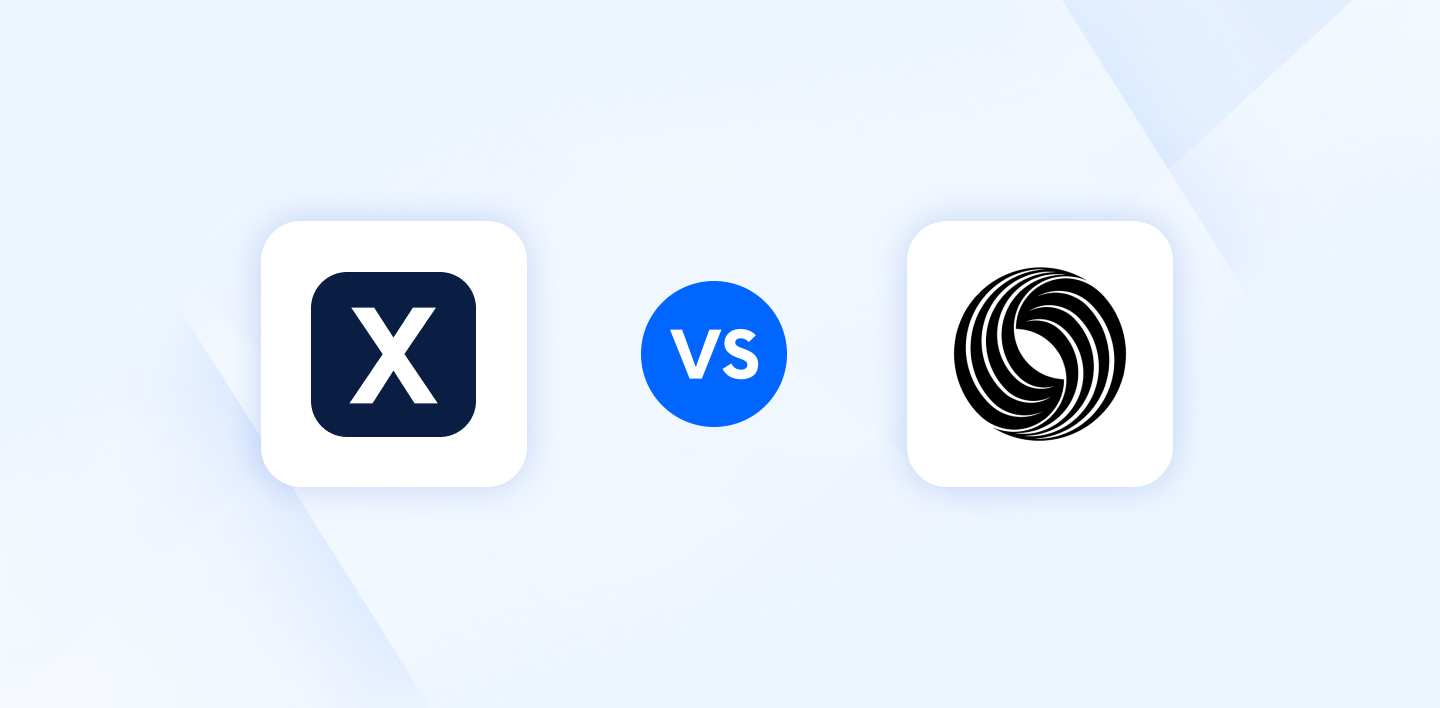 Skiff is a cloud storage platform with the same goal as many alternative cloud storage services: to provide a secure and private cloud for individuals and businesses.
Skiff hopes to provide alternatives to Big Tech companies such as Google Drive and Dropbox to give users full ownership of their files with end-to-end encrypted services.
As well as cloud storage, Skiff has expanded its services to other products that encrypt your data, including email, calendar, and other mobile apps. Currently, Skiff seems to focus more on Skiff email, so we will take a look at both products but with a focus on its cloud storage and encryption methods.
So, is Skiff a solid alternative to Google Drive and other major cloud storage providers? Keep reading to find out more about Skiff's security, services, and how its cloud storage keeps your data private.
How Secure is Skiff?
When considering cloud storage, such as Skiff or Skiff email, security comes top of the features you should look for. Just as people are concerned about their finances online and wonder, "Is Cash App safe?" with cloud storage, you should ask similar questions regarding your personal data.
Let's see how Skiff and Skiff email protects your information.
All of Skiff's products are end-to-end encrypted, so only the sender and receiver can view the contents of the encrypted document. E2EE generates a set of private keys that only you can access; it then generates public keys that you share with chosen individuals, allowing them to decrypt the message, files, or data.
In contrast, companies such as Google Drive and OneDrive hold the decryption key, potentially giving them access to your data anytime. This raises many privacy concerns, as it could expose you to data breaches or companies shutting down your account and losing all your files with no warning.
Both Skiff and Internxt build their products with a focus on protecting your personal information from third parties by using zero-knowledge policies, ensuring you control the security and privacy of your documents.
Opening a Skiff Drive Account
Opening a Skiff Drive is quick and easy, requiring only an email and password, meaning it cannot collect or view your personal information. If you want to try Skiff, you can get 10GB of free storage, including standard encryption, meaning all your files are free when you set up your account.
If you are a current Google Drive customer, you can import those files into your new privacy-focused Skiff Drive account and earn $15 credit for a paid subscription.
Other features of Skiff Drive include:
One-click migration - Choose the files you want to store and transfer them immediately
Secure file sharing - Secure file sharing with others using E2EE
Integration with crypto wallets - Log into Skiff using your chosen wallet to share files or upgrade your account with your preferred cryptocurrency.
Another feature that shows Skiff is serious about privacy is that its platform is open source, meaning with the proper knowledge, you can view the source code of its products, see how the company protects your data, and even contribute to the source code to enhance its safety.
How Much Does Skiff Cloud Storage Cost?
You can use Skiff for free or upgrade to gain access to more advanced features, including:
Custom domains
Unlimited version history
4, 6, or unlimited collaborators
Here are the monthly subscription plans for Skiff:
10 GB Free
15 GB, Essential, $4
200GB, Pro, $10
1TB, Business, $15
Skiff's payments are fully encrypted, so your financial information is not shared. You can also pay with Bitcoin, Ethereum, or USDC.
Remember always to be cautious when sending payments online. Users often wonder about the security of sending money online.
Although PayPal is considered the popular option, other apps, such as Venmo or Cash App, are gaining popularity, leading users to wonder, is cash app safe? Therefore, when choosing alternative payment methods, be sure to research their reputation for security and payment protection.

What Features Are Included With Skiff?
Skiff offers a range of encrypted services to help users DeGoogle their lives and focus on an internet presence based on security and privacy with these services.
Skiff Email
Skiff email is a service designed to safeguard your digital footprint and secure your inbox. When you open your emails, your IP Address and device information are automatically kept anonymous.
You can protect your identity further with a paid subscription, allowing you to create several different emails for your account and create a custom domain for your email address.
You will be prompted to download a backup key when you create your Skiff email account as an additional layer of security. To progress past this screen, you must download the key to your device to progress. Be sure to keep this safe.
It is important to note that several well-established companies offer encrypted email services and other tools, so your choice of an alternative to Skiff email should reflect your needs in this case.
Skiff Pages
Note down your ideas, projects, or thoughts privately with Skiff pages. Pages use E2EE so that you can work on your projects privately or collaboratively. You can control what you share, with who, and view the file version history to track your documents or restore them to a previous version.
Skiff Calendar
Skiff Calendar protects your work and private schedule, so any private business meetings or appointments are encrypted and secure. In fact, Skiff Calendar allows you to sync your video conferences, share appointments, and receive notifications on the go from its mobile app.
Accessibility Across Platforms
Skiff is available for Windows, MacOS, Android, and iOS platforms. There is currently no platform for Linux users. If you need a cloud storage service for Linux, Internxt is available across all devices, anywhere and anytime.
Skiff Learning Resources
Skiff has a wide library of resources to familiarize yourself with how to use Skiff email and the latest news & updates on the Skiff product. You can also discover answers to any questions regarding cloud storage, such as how to delete your Gmail account or is cash app safe to use, all of which are useful to know.

Is There an Alternative to Skiff?
If you are searching for cloud storage that will protect your data and give you control over your important files, then Skiff offers the right security technology to provide you with what you want. Its email encryption service is also top-notch, so if this is an essential feature for you, Skiff also delivers in this area.
On the other hand, if you are looking for an alternative to Skiff for a service that focuses on secure cloud storage with affordable and flexible plans, consider switching to Internxt.
Why Choose Internxt Cloud Storage?
Internxt is an affordable and secure solution to your cloud storage needs; here is an overview of what you can enjoy with an Internxt account.
Internxt Drive
Internxt's flagship product, Internxt Drive, protects your data with secure encryption technologies and zero-knowledge principles, giving you control over who can access your files and preventing Google from tracking you.
Internxt Photos
Share your photos securely using Internxt Photos. You can sync and share your precious memories securely and create galleries of your favorite snapshots across multiple devices, so your photos are safe even if your device is lost, broken, or stolen.
Internxt Send
If you don't want to use Skiff email because you don't want multiple email accounts, then Internxt Send is a great way to secure and send your files to anyone. It's a free service you can use anytime, whether you have an account with Internxt or not.
Is Internxt Secure?
Internxt values your security, so its platforms use the industry standard AES-256 encryption. Encryption keeps your data protected from cybercriminals or hackers. Here is a basic summary of how Internxt uses encryption to keep your data safe.
Client-Side Encryption: Encrypts the data on your device before it is sent, meaning you hold the key to decrypt it. For everyone else, the file is in an unreadable form or ciphertext.
End-to-End Encryption: E2EE means your data is stored at rest and in transit, so when you send a file, it is protected on its journey and cannot be intercepted by external parties, such as hackers.
Zero-Knowledge Policy: Vital information, such as passwords, files, or other personal information, is not stored or shared by Internxt, so your data remains hidden from zero knowledge providers, as it should be.
How Much Does Internxt Cost?
If you want more flexibility with your cloud storage, Internxt offers monthly, yearly, and lifetime plans for more storage at a more affordable cost. These are the subscription costs for Internxt's monthly plans.
10 GB Free Storage
20 GB, $0.99
200 GB, $4.49
2 TB, $9.99
As you can see, you can enjoy a far larger storage system with Internxt at a much cheaper cost. There are also multiple payment methods available, including PayPal. You can also access Drive, Photos, Send, and other free tools and resources to keep you safe online.

Should You Choose Internxt as an alternative to Skiff?
Skiff and its website focus on the benefits of its Skiff email product, so it would be a suitable option if you are looking for an encrypted email provider. On the other hand, if you want secure cloud storage, this is Internxt's focus, and you can enjoy additional features, such as a temporary email, completely free.
So, if you want to enjoy a cloud storage provider that values your privacy at an affordable price, switch to Internxt.