Box vs Dropbox: Which Cloud Service is Best for Your Company?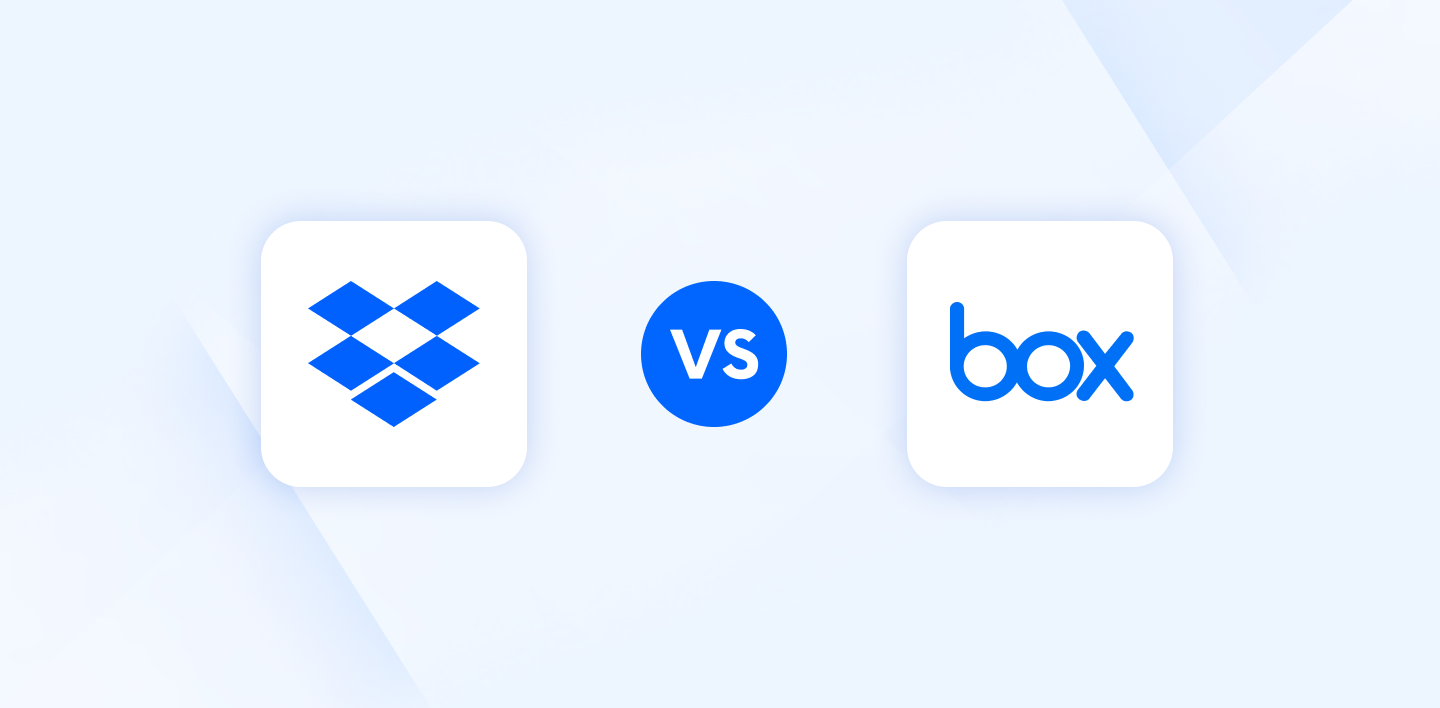 Almost all companies have some kind of online presence and if yours doesn't, it definitely should. In order to make a splash online, your business needs content, webpages, photos, documents, PDFs, videos, you name it.
How do you keep track of all the various media? Where do you store it and back it up? What's the most convenient and safe way to collaborate and share it with employees and freelancers? Have you ever thought about Box vs Dropbox?
Enter all-in-one cloud storage services for businesses with this Box vs Dropbox article. Going far beyond simple cloud storage, these services both offer loads of extra features and tools geared for modern business and streamlined for online workflows.
The biggest takeaway? Your company should invest in cloud storage. But you can really only choose one, so which cloud service should your business invest in?Here's our Box vs Dropbox comparison:
Modern Companies Need Services Like Box and Dropbox
Organization, safety, and convenience are the big three benefits of choosing a cloud solution, either Box vs Dropbox. There are many services out there promising to solve a business owner's every problem, but few do as much as online cloud services.
The beauty of these bad boys is they allow you to centralize all digital content in one central place giving you some measure of control and oversight over a huge range of activities. They also facilitate collaboration and both quickly allow you to quickly find the information you need in a flash. Box and Dropbox are both adaptable and able to mold themselves to fit many different business needs and work styles.
Basically, Dropbox and Box are designed to eliminate friction from your business and create a safe and convenient online environment allowing your team to focus more on the work than wasting time trying to constantly get everyone on the same page.
The Benefits of Dropbox
Dropbox is one of the oldest cloud services around today and, like Box, is an extremely well-rounded service with a ton of useful features. With huge storage capacity, a seriously reliable DocSend collaboration feature, innovative and convenient perks like HelloSign, and integration with many other business-related apps, Dropbox has a lot going for it.
Dropbox does have a larger user base than Box, so if you work with a lot of clients or rely on other companies for work-related stuff, it's more likely they are already on Dropbox.
Dropbox has a deep and fleshed-out admin system allowing owners or execs to analyze company-wide trends and edit security features. Its biggest leg up on Box may be Dropbox Paper, a centralized workspace that lets workers create and manage in one easy-to-use space. A big upsell for Dropbox is its File Recovery backup feature saves historical variations of content for up to 30 days and can be extended as long as 180 days in some business plans.
You might be wondering: Is Dropbox free to use? Not really. Business plans come in Standard (5TB) for €12 a month/user and Advanced (Unlimited) for €18 a month/user. There is also a solo Professional plan €19.99 a month.

The Benefits of Box
Box was built for the commercial and corporate side of things from day one. A bit more customizable than Dropbox with a larger ecosystem of business-centered services and products.
It also has a few more integrations (1,500!) than Dropbox as well. Box's file recovery caps out at 14 days, much less than Dropbox's 30. You can also check a free online byte converter tool to check the amount of storage you have left.
Box also has a built-in sign feature and a slightly more robust admin system with a few more options for customization. The unlimited storage for all plans and larger file limit are nice touches as well. Box Capture is a cool feature allowing you to take pictures from your phone and add them directly into the service if you're into that. And Box Note is pretty much equal to Dropbox Paper.
Box has 3 business plans all with unlimited storage: Business for €18 a month/user, Business Plus for €30 a month/user, and Enterprise for €42 a month.
Dropbox and Box Comparison: Which Cloud Service is Best for Your Company?
We can say in this Box vs Dropbox debate that both services are really similar and the decision may come down to what other services you use. Whatever one integrates with the other products in your workflow is probably the way your company should go.
Though Box is more expensive, prices even out when you take into account their unlimited storage. Dropbox, is the better choice for a freelance or solo professional. Box lets you automate tasks slightly better, but Dropbox may be a tad easier to use.
Our final verdict in the Box vs Dropbox debate: you can't really go wrong but Dropbox for small teams or individuals and Box for larger companies. But make sure you check integrations first!
We tackle this Box vs Dropbox comparison but if you don't like Box or Dropbox for some reason, there are a few other safe, private, and secure cloud services out there.
Alternatives Cloud Storage Options
These two goliath services are not the only options when it comes to online storage. There are a few solid Box vs Dropbox alternatives out there. If privacy and safety are your biggest concern, look no further than Internxt.
Internxt is an open-source cloud storage designed with users' right to privacy in mind. Transparent with its data practices, not your data, the service lacks the ages of Box and Dropbox but makes up for its youth with unique zero-knowledge architecture. So, is Box or Dropbox free to use? No, but Internxt is! You can start with 10GB for free.
Not convinced? Find more in-depth information on competitors in our blog's secure cloud service comparisons section.
Still looking for something simple and safe without the bloated price tag, big commitment, and flashy (but sometimes distracting) bells and whistles?