7 Most Secure and Private Messenger Apps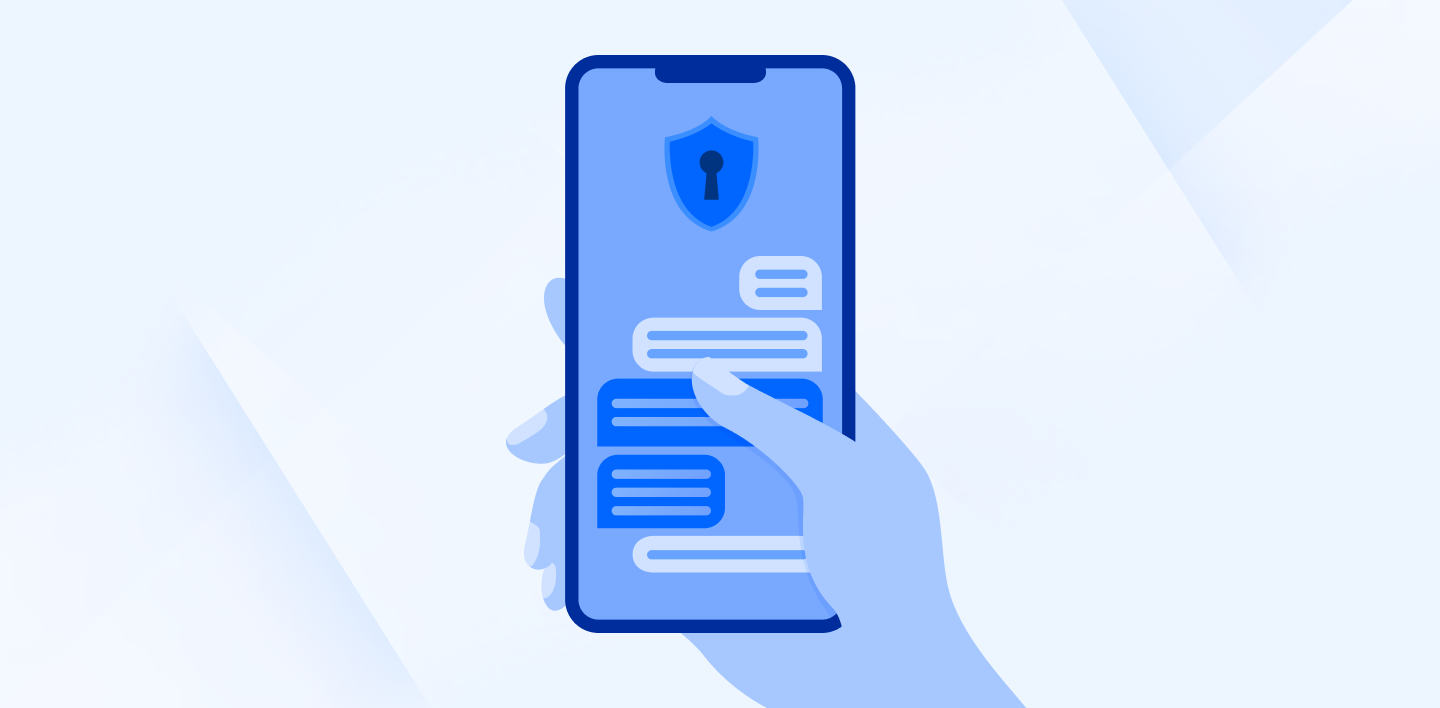 People using messaging apps crave a dedicated space to conveniently chat, collaborate and organize with others. However, there are growing concerns about data privacy for at least 8 in 10 adult consumers worldwide. These are the people who have fallen prey to online scams due to privacy breaches.
While some consumers would happily do a data trade-off on certain aspects of online safety for increased convenience, a vast majority would rather not. The issue is rather odd since privacy breaches are not only caused by hackers or fraudulent elements. For example, Facebook allegedly scans privately shared contents of users' chats via their messenger apps.
There are also instances where a government may access their citizen's chats. However, these are things users can technically avoid. The key is to use apps that, at a minimum, are secured with end-to-end encryption (E2EE). This encryption is a vital feature that protects sensitive information from prying eyes.
The Most Private and Secure Messenger Applications
That said, here are the seven most secure and private messenger apps you should consider. Let's dive in!
Signal
Signal is one of the most secure private messenger apps on the market. It has the most advanced end-to-end encryption on voice and video calls, instant messaging, and all other forms of communication on the app. It uses an open-source Signal protocol, which means third parties can audit the source code to find vulnerabilities.
Their end-to-end encryption feature also makes it great for certain businesses where confidentiality among clients and customers is crucial.
Signal also secures online privacy by minimizing metadata collection and encrypting what little it collects. Signal developers created a Sealed Sender feature, a new way for users to communicate, barring access to Signal and anyone else.
The feature is automatically enabled between accounts that have established trust with each other—for example, if both the sender and recipient have each other in their contact lists.
While Signal Messenger doesn't provide true anonymity since you have to register with a phone number, it offers some privacy features like not keeping call logs.
There's also an additional screen lock feature for an extra layer of security. Go to Settings> Privacy> Screen lock;
The app's built-in privacy feature prevents messages from popping up on your phone's lock screen, which may display sensitive information. You can change this feature in the notification settings so it either shows the sender's name only or doesn't show anything except the notification; "New Message".
If you're worried that someone can gain access to your app and you don't want to leave proof of your conversations, you can auto-delete them. Just use the "Disappearing Messages" feature. To activate it, go to Settings> Privacy> Disappearing messages.
You can choose when your messages disappear after you've seen them. Basically, the platform can work like generative AI that doesn't retain the information you feed into it. It just analyzes the data you include transiently to produce the content you're looking for.
WhatsApp
WhatsApp is the most popular messaging app in the world, with at least 1.2 billion people using it every month. The same company behind Signal (Open Whisper Systems) developed WhatsApp's encryption protocol, which could be the reason why its security features are so popular.
The end-to-end encyrption of WhatsApp ensures your messages are secure, and only you and the recipient have the key to unlock them. This happens automatically when you send and receive messages. So there's no need to turn on any settings to ensure your messages are safe.
WhatsApp has a two-step verification process that sends a pin to your phone number when trying to reset and verify your account. It also lets you lock your WhatsApp screen with Touch ID, Face ID, or fingerprint lock.
To use this feature, go to Settings> Privacy> Screen lock> Turn on Require Touch ID or Face ID.
The private messaging app also allows you to control what other contacts see in your profile. You can choose if you want everyone or selected people to see your online status, last seen, and profile photo in your privacy settings.  
The WhatsApp app also allows you to control who can add you to groups. Go to settings>Privacy> Groups> then select from three options; "Everyone", "My contacts", and "My contacts except".
This setting will spare you the headache of exiting a group anytime a random contact adds you. All the features discussed will protect your data from malicious hackers.

Telegram
Telegram is a secure messaging app that has become popular globally, especially for building online communities. The following features help keep your data secure:
Lock Chat: Telegram allows you to lock your chat with a PIN or fingerprint lock. Go to Settings>Privacy and Security>Passcode lock to enable this feature,
Secret Chat: This messaging platform usually backs up your chats to its cloud, so you can access them on various devices. But with the Secret Chats feature, Telegram can't store your data on its server.
To start a secret chat with someone, click on the contact's icon, and you'll see their profile. Click on More> Start Secret chat.
The security feature also uses end-to-end encryption to secure your chats, and it doesn't allow you to forward messages. You can only access your private messages from their origin; your phone.
Self-destruct Media: On social media, your post can generate Instagram likes, Facebook shares, or retweets even years after you post it. Even if you delete your post, someone can still share a screenshot of that post and share it with others. They'll need only a second to take this screenshot.
Telegram doesn't allow for this possibility. It gives you the option to send messages that self-destruct right after you read them. Go to Privacy and Security> Auto-Delete Messages to activate it. Choose the Set Custom Time option if you want the deletion almost immediately.
This feature was previously exclusive to Secret Chats, but the app has included it in regular chats.
Delete Sender's Messages: If you want absolute privacy in your chats, Telegram allows you to delete your messages and others sent to you. This is useful if your device gets stolen and you want to delete sensitive information to avoid security issues.
Two-step Verification: Telegram has a two-step verification process that gives you an extra layer of protection. When you enable it, it requires you to enter a password of your choice and a recovery email in case you forget it. Then, it sends a one-time password (OTP) to it to confirm your email. Enter the code to finish your setup.
To activate it, go to Privacy and Security> Two-Step Verification. Telegram will require this additional password with an OTP anytime you log in on a new device. This feature contributes to the safety of your account.
Threema
Threema focuses on security and privacy. The app's developers believe people can't misuse it if it doesn't store user data. After its server delivers a message to its recipient, it automatically deletes it.
It also stores little metadata required for the app to function. Only your device stores all your chats, contact lists, and groups.
The instant messaging app offers private video and voice calling, group polling, and file sharing. You don't need an email address or phone number to sign up— the app randomly generates an ID for you. Since this ID is a combination of random characters, you can stay anonymous on the app.
The source code is also available for the public to review. This ensures that the published code matches the apps in the stores. The app maker also employs experts to conduct security audits, which they publish. This allows them to improve the app and make it one of the best online messaging services.
Wickr
Wickr has different types of chat apps, including AWS Wickr and Wicker Me (more on this later). They have 256-bit end-to-end encryption of voice messages, video calls, and other forms of communication. One of the main differences between Wickr Me and AWS Wickr is that their makers designed Wickr Me for personal use, while AWS Wicker is for businesses and enterprises.
The AWS Wickr is an upgrade on Wickr Me and is handy for active users that want to work as a team. It also has a free trial period; you must pay for it after it lapses.
AWS Wickr has the following security features;
Voice and Video Calling: AWS Wikr's secure voice and video calling allows your team to collaborate without worrying about security risks. Its secure encryption ensures a third party can't intercept private or group communications. You can use this feature for one-on-one calls and group meetings with up to 50 people.
Secure Screen Sharing: This is useful for team partnerships that require sharing information in real-time. This means you can share documents while you're on a private or conference call and work with other people online.
Smart VPN: The Wickr open-access smart VPN lets you connect securely to a network. You can send messages and other communications through public WiFi hotspots.
Burn-on-read Technology: AWS Wickr has burn-on-read technology that automatically clears private chat and files to ensure online privacy. This "Shredder" feature removes all the chats and files you've ever shared on it. You can adjust its auto-destruct settings to choose whether to delete messages immediately, keep them for a set period, or indefinitely.
You can also set the rate at which it deletes messages in the background every minute. Go to the network administrator security group setting. Here's what you'll see:
You can delete your messages manually to keep the ones you still need.
Silence
Silence is an app that lets you send MMS or SMS messages to anyone. But its end-to-end encryption is only available when texting other Silence app users. The messages stored on your mobile device are also encrypted. The app's incognito keyboard doesn't remember your typing history.
You can use Silence even if your phone is not connected to the internet. You can also prevent people from taking screenshots of confidential chats on your device. Go to Settings> Privacy
But it's only for Android devices. If you want features like video calls, you have to look at other apps.
Viber
This private messenger app allows you to send voice messages, photos, and videos to anyone or groups, regardless of their size. This app ensures secure communication by encrypting text, voice calls, and video chats on phones and desktop platforms. The end-to-end encryption is by default, so you don't need to turn it on yourself.
Viber also says it doesn't store anything you share on its servers once delivered. If the recipient is unable to receive your messages, they will wait for a limited time on Viber's servers until their device is ready to receive them.
Your chats are color-coded based on their current level of encryption;
Green means that Viber encrypts your chat, and it trusts the contact you're chatting with.
Grey means that the app encrypted your chat, but it hasn't marked the recipient as trusted.
Red means there's a problem authenticating the contact.  
In the image below, the chats you can trust have green checkmarks;
Viber also hides your chats with its Hidden Chats Feature. Just swipe left on the chat you want to hide to keep your chat hidden after you have set a PIN to unlock it. This feature will also keep your information away from hackers.

Takeaways
Using secure messaging apps is vital for the safety and success of your business. As communication technology constantly evolves due to rising needs, malicious hackers are also searching for new vulnerabilities to exploit.
It's in your best interest to always look out for new private messenger apps in response to this. I shared with you seven of the best on the market so far. Ensure you select the app with the features that are most important to you. Good luck!