8 Best Secure Photo Apps in 2023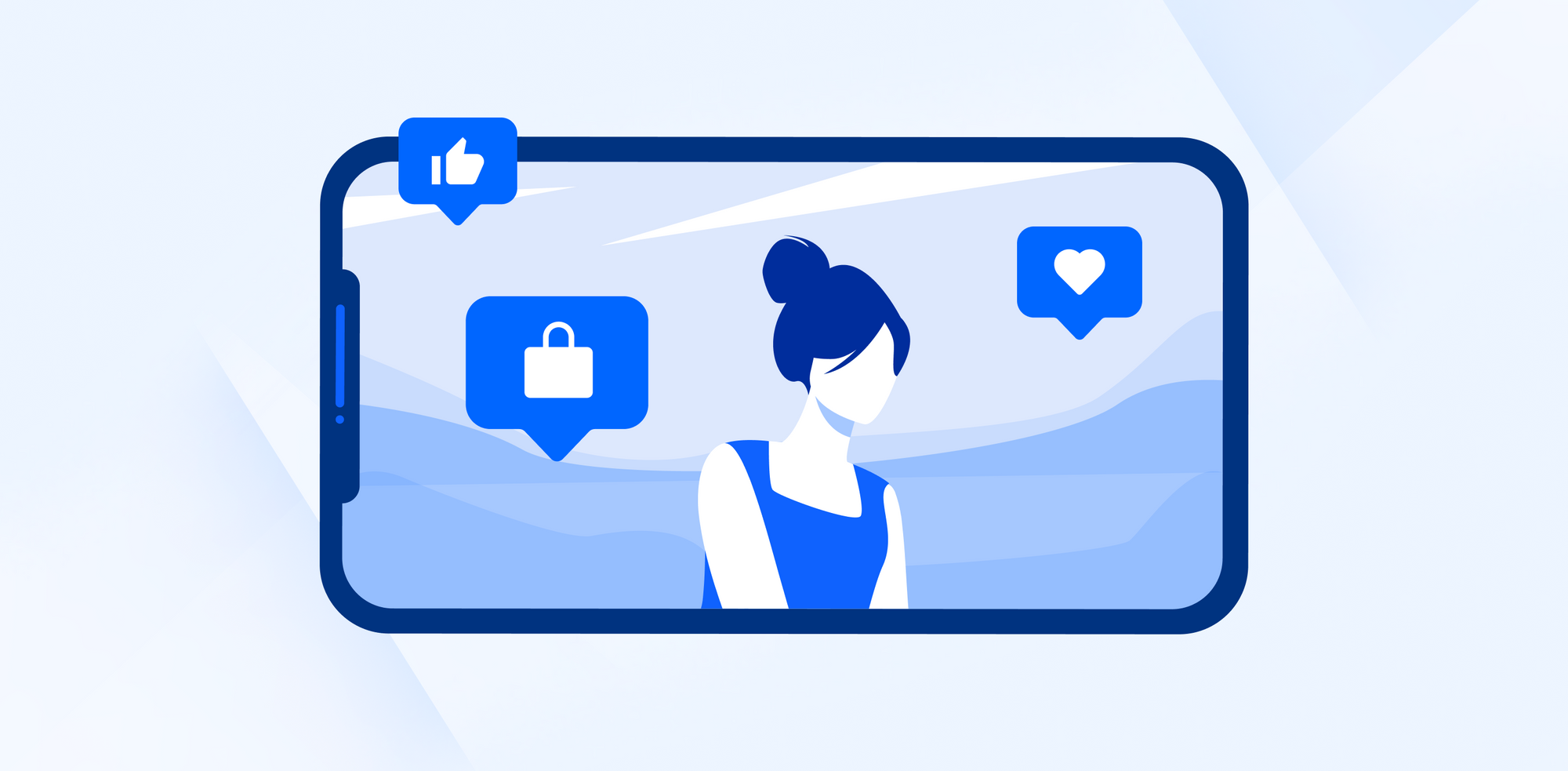 It would be maddening if someone looked over your private files on your phone. Imagine someone scrolls through your phone gallery without your permission and steals your secret files. How irritating that would be!
Moreover, you never know what will happen if your photos get exposed. Someone could spread your private pictures on social media and use them for evil intentions that can lead to serious embarrassment or, in the worst scenario, severe crimes.
You can avoid such dreadful incidents by installing secure photo apps on your phone. Get to know our best recommendations for open-source and secure photo apps in 2023 in the following article. Keep reading!

Why You Need Secure Photo Apps
Privacy comes first for tools that offer secure storage for personal photos, business videos, and other digital documents. Secure photo apps are also known as photo vaults.
Why vaults? Like a powerful physical safe, secure photo apps allow you to set passwords, encrypt images, camouflage photo apps, or share your photos securely.
In an age prone to cybercrime, you can benefit intensely from installing secure photo apps. Below are some advantages of securing your photos, videos, or other files on your phone.
Avoid Cybercrime
One of the wonderful benefits of having a secure photo vault or secure photo app is to prevent unwanted cybercrime. Someone may steal your private photos with bad intentions. Images can be used to create false social media accounts or fake documents. In the worst case, someone can use your photo to commit a crime and leave you hanging.
Backup Storage
Secure photo apps also offer separate storage from your phone to store files. You can keep your photos safe even if your phone gets stolen. This also helps you save precious storage space on your phone for more pressing things, like apps you use on a daily basis. Photo apps also let you safely and easily change devices without moving all your photos manually.
Peace of Mind
Installing a photo vault on your phone can help you get peace of mind. You don't have to worry about anyone being nosy if they are using or checking your phone. If you lose or someone steals one of your devices, you can rest easy knowing that all the data they have doesn't contain personal images.
8 Best Secure Photo Apps to Try in 2023
Many use photo apps as a means to secure their private files. As a result, those photos stored in the app are invisible in the phone's default or preinstalled photo gallery or camera roll. If you don't want someone to invade your privacy, the apps listed below may come in handy for you.
We've rounded up eight of our best recommendations for secure photo apps to store your graphic files and images. With each of these secure photo apps, you get solid data protection and the freedom from having to worry about what pictures you keep. Keep scrolling to read all about our favorite secure photo apps!
1. Internxt
Call us biased, but no secure photo app offers as much security and privacy as Internxt. The app is also available across the web, desktop, and mobile platforms and is compatible with iOS, Android, and even Linux-based hardware.
Internxt Photos (the photo service included with the standard file cloud storage service, Drive) will allow you to upload photos to a secure and private cloud space. All of the images you upload are encrypted before they leave your device.
With an automatic sync function, the ability to share pics securely, and a company commitment to privacy, Internxt checks all the boxes. Best of all, not even Internxt can view your photos. What you store stays 100% private and safe from any prying eyes. On top of all that, you get access to all of Internxt's other services once you sign up.

2. Vaulty
Vaulty is among one of the oldest and most-trusted photo apps by users. It has an excellent record of hiding your personal photos. You can also find many positive reviews of the app.
Even though its user interface is pretty outdated, you can rely on its features to store your photos and videos. One of the best traits of Vaulty is that it allows you to create multiple levels of security. You can use numerous vaults and create individual passwords for your files.
You can also integrate Vaulty into your Google account and immediately back up your hidden image. Best of all, Vaulty can disguise itself to other apps, such as a calculator or a stock lookup app. It's also well-known for easy photo management. The downside to Vaulty? It's only available for Android.
3. Calculator Photo Vault
Even though its primary function is as a secure photo app, Calculator Photo Vaults also disguises itself as a fully-functional, unassuming calculator. If someone borrows your phone, they will more than likely mistake the app for a built-in calculator included within the phone system.
You input a passcode on the app, and when you type the correct passcode and press the equals icon, it will give you access to your secret photo storage. Calculator Photo Vaults also offers a built-in private browser where you can access the internet and download images anonymously without generating a download history.
Calculator Photo Vault may be a bit niche or gimmicky, but if you're someone who passes their phone around, this could be the secure photo app for you.
4. Keepsafe Photo Vault
Keepsafe Photo Vault is available for Android and iOS devices. It's one of the most popular photo apps available online. Why so beloved? It offers three locking mechanisms to provide the utmost privacy to your phone, plus there it also offers cloud photo storage for backups.
The three locking options include pattern, fingerprint, and PIN. You will also receive an alert whenever the app notices incorrect login details. Best of all, Keepsafe will encrypt your files to add an extra layer of privacy. If you're worried about theft or someone trying to brute force their way into your phone, Keepsafe is worth taking a look at.
5. Gallery Lock
Gallery Lock is a free photo app with an easy and intuitive interface. It's available for iOS and Android devices. What makes Gallery Lock special? The app comes with a stealth mode that hides the launch icon. Unless you know where to look, no one other than you will notice its icon.
Furthermore, your phone camera will automatically capture anyone who enters the wrong passcodes three times. Pretty wild, right? This unique feature makes this app perfect for anyone with trust issues or who just wants to know who's snooping in. This is a super affordable option, and you don't need to upgrade to a premium plan to use any of the cool features mentioned here.
6. Secret Photo Vault
Secret Photo Vault is only downloadable for iOS users. But if you use Apple products, the app lets you camouflage itself and label it as "Disk" on your phone. The app also requires you to set a password that you can't reset and change.
That's right. It's all-or-nothing security, so remember your password or keep a physical note in a safe place (though we don't recommend doing that, as someone may find your password and then have access to your vault).
Secret Photo Vault also allows you to create a decoy password to take unwanted visitors to decoy data. It also lets you set multiple different passwords for extra protection. Other features include break-in alerts and cloud backup. The ads are bothersome, but the premium version takes the ads away. Secret Photo Vault could be for you if you're a little overprotective or a little paranoid, and redundancy is your thing.
7. Private Photo Vault
Private Photo Vaults is available for both iOS and Android devices. It's simple to use that lets you take and then hide photos and videos right from within the app. Some of the key features of Private Photo Vaults are a built-in photo editor, password protection, and break-in reports.
The photo color editor is a nice touch, and it's super convenient not to have to use your phone's camera apps. This also helps you from forgetting to transfer your photos to a secure location after you take them.
What else? The break-in reports even come with a GPS location which is rare to find in other apps. Lastly, Private Photo Vault also comes with a decoy-passcode feature, enabling you to apply two different passcodes to enter a general folder and secret folders. Feel like a spy with Private Photo Vault, misdirection, and deception at its finest!
8. LockMyPix
If you're short of internal storage, LockMyPix allows you to store private photos on an SD card. It may seem old school, but it's reliable and physical storage has its upsides. In terms of security systems, it uses AES encryption to further secure your photos. It also has a fake vault feature to add even more layers of security.
LockMyPix offers some pretty nifty album customization options. You can manage albums and files super easily and however you want. The app can also be disguised as other apps such as radio and calculator. You can download this secure photo app on the Google Play Store and the Apple App Store. LockMyPix is best suited for professional photographers who live and die by the SD card.
What Is the Best Secure Photo App?
A secure photo app helps you do way more than just store files in private. It can also prevent cybercrime incidents like data theft and misuse. You can kiss your worries goodbye, even if someone uses your phone without permission or, heaven forbid, steals your phone.
A secure photo app not only hides your photos deep within encrypted storage and, with some apps, can even hide the storage location from snoopers. With a secure photo app, you can have your security and your functionality too!
Privacy is vitally important. If you want to keep your personal photos secure and out of reach of prying eyes, you should definitely be using a secure photo app. And if you're really serious about protecting your privacy and want an easy-to-use photo app, Internxt is an excellent choice. The app is available everywhere, and you get 10GB free just for making an account.

Ultimately, which app is best for you comes down to you. Pick the one with the features you feel are most important. The best thing about secure photo apps is that there is a wide variety of options when it comes to choosing the right one for you. It is also worth noting that all the apps mentioned above are open-source, meaning they are available for anyone to view and improve.
The recommendations mentioned above are some of the best on the market. Choose one that matches your needs and preferences. They've generated excellent reviews from users all across the world. The best part? Most of them are free to use!