5 Consumer Data Protection Tips For Your SaaS Business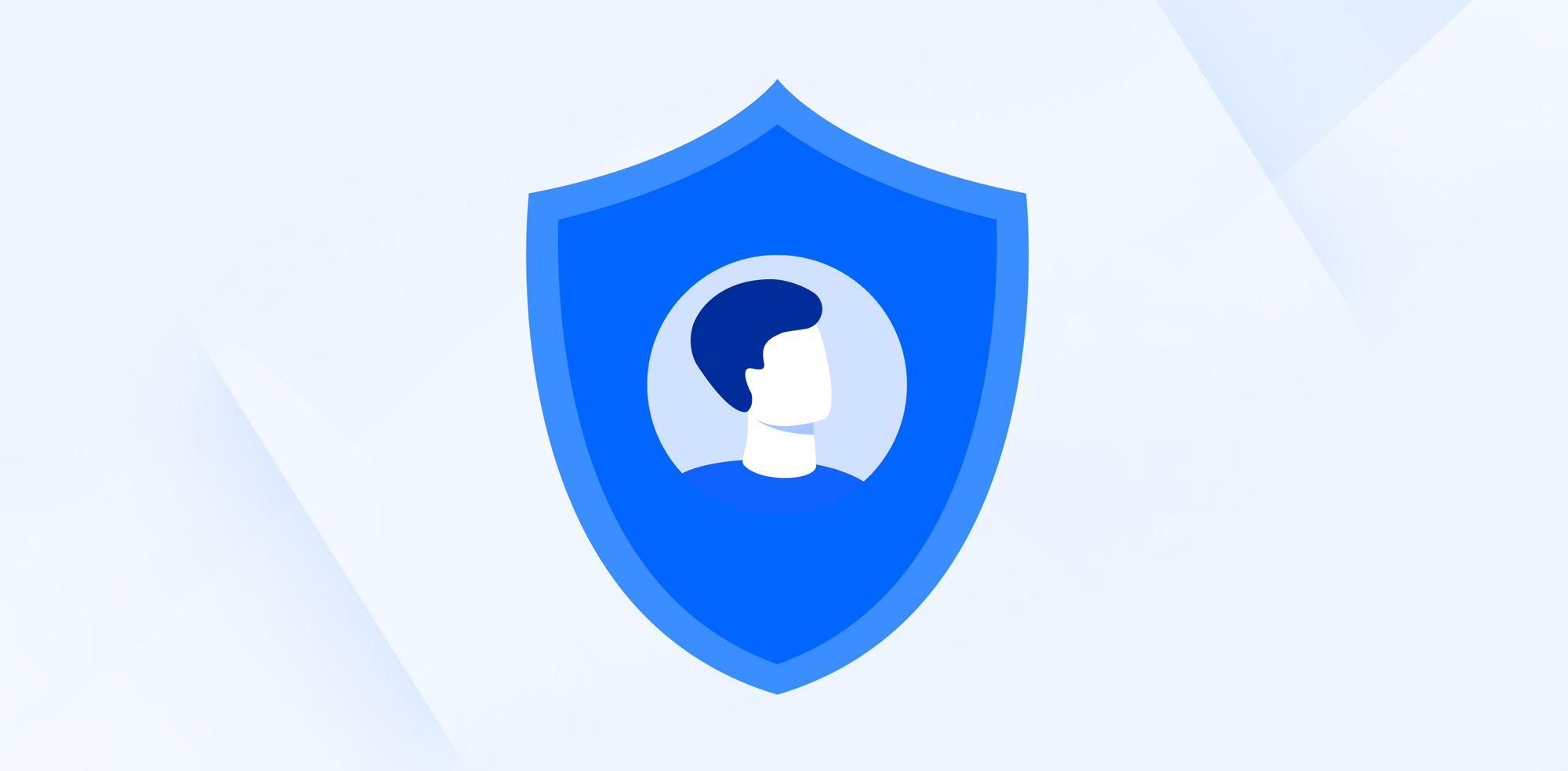 SaaS (Software as a Service) companies cannot function without certain consumer data. For starters, you'll need the customers' names and email addresses for your marketing and sales operations. And as leads turn into customers, you may also need their payment details.
Now, as your company collects more consumer data, it also becomes a target for data breaches. Remember the March 2022 HubSpot security incident?
The Cloud Security Alliance also reports about 43% of organizations deal with security breaches caused by SaaS misconfiguration. And if the SolarWinds hack taught us anything, it is that a single SaaS attack can end up compromising hundreds of other organizations.
Therefore, unless you want to damage your SaaS brand reputation, lose clients, and possibly deal with expensive lawsuits, you must prioritize consumer data protection.
This article will discuss five tips that can help you with exactly that. Let's jump right into it.

Use Password Management Tools
Most businesses ignore the benefits of a password management tool and permit their employees to reuse passwords familiar to them. Sure, they are easy to remember, but they are also one of the first things hackers experiment with when trying to break in.
One of the easiest ways to protect consumer data is by investing in a password management tool. When employees use a password management tool, it strengthens your business's cyber-security walls, reducing the risks of hacks happening.
Password management tools assist in generating and fetching strong passwords. These passwords are also stored in an encrypted database.
So in case of any unauthorized access, all the passwords will become unusable and unreadable to the hacker, and you will also get a notification in minutes of any breach in security.
Some password managers like Roboform, 1Password, and NordPass have two-factor authentication or multi-factor authentication to keep your data even more secure.
The bottom line is you'll significantly reduce the vulnerability of your login points through a password manager. No longer will your employees have to use weaker passwords to access your everyday software solutions. These tools will create complex passwords and store them in secure databases.
Also, depending on the tool you choose, your employee may never even know the actual passwords of your software. The tool will provide the credentials only when required and will be encrypted. That means even if the employee were to leave your organization, they wouldn't have access to your company's software. You can download discounted password manager tools on sale on deal pages such as SaasPirate.
Collect Only Relevant Data
Businesses shouldn't have more personal data than they need to achieve any purpose. Nor should the collected data include irrelevant details.
Think about it. The more consumer data you collect, the more lucrative your systems become to hackers. Therefore, an easy yet effective way to reduce the risk of being a target to hackers is by limiting the amount of user data you collect.
Fun fact; limiting your data collection also reduces the users' security and privacy concerns. Essentially, more leads will be open to sharing their data with you when you're not asking for too much information from them. But this is not a lead generation article. I digress.
Going back to the point, you must regularly check and audit every piece of the data you collect from consumers. Having a retention period for such irrelevant data is also vital. Once the period is over, get rid of the data, or synthesize it with data anonymization tools that allow you to retain the intelligence of the data without any of the sensitive personal information.
Collecting only the necessary data also ensures your business complies with certain government consumer data privacy laws.
Audit all the forms on your payment pages, account creation pages or contact forms, newsletter subscriptions, and landing pages. When users use a QR code for app downloads to install your app, how much data does that app collect? Ensure every data you're asking for is really necessary for your operations.

Evaluate the Security Of Service Providers
Any service provider you work with must have security practices, top-notch technology, and extra safety precautions guarding their cloud services.
Your business must thoroughly evaluate and screen its service providers to ensure they have the toughest security measures.
How do you evaluate these service providers?
Request for their security credentials: These credentials validate that the service provider maintains reasonable security procedures and takes extra precautionary steps in securing your consumer's data.
Examples of such credentials include ISO 27001, NIST, PCI DSS, General Data Protection Regulation (GDPR) in Europe, the California Consumer Privacy Act (CCPA), and Consumer Data Protection Act, among others.
Look into their hiring processes: Be sure to inquire how your service provider hires and trains new employees. Companies like these should always hire people with no history of security violations. They should also provide regular security training to their staff to ensure they're updated with the latest data security trends.
Policies and guidelines check: Don't hesitate to ask which data security and privacy policies are in place and how they enforce them.
Service provider policies cover software and hardware maintenance, from email verification, internet usage, and access controls like password management to handling every customer's data.
Any service provider serious about their security will have no problem sharing detailed documents on how they regulate it.
Protect Non-Digital Data
Don't focus too much on digital data and forget all about non-digital data. It's just as important.
As such, you must put in place a physical security policy for consumer data. Things like office security and surveillance, safeguarding laptops against theft and loss, and destroying the data stored in SSDs and hard drives before disposing of it.
You must also control access to the data. That could mean storing the data in secure cabinets where only authorized personnel have the combination to access the cabinet.
Another interesting way to secure your non-digital data is by digitizing it. If you don't have to maintain physical data, consider digitizing it. Identify which files need to be encrypted and ensure they're encrypted. The file encryption keys should also be safely secured. This will increase the security of your data dramatically. Don't forget to shred or destroy all the physical data as you digitize it.
Limit Access To Data
To avoid compromising sensitive data, limit the employees that have access to it.
Limiting employees' access to data reduces the degree of vulnerability for your business and its data. It also prevents them from sharing sensitive or confidential information with third parties.
Businesses should take steps to ensure that their consumer data is protected. This means ensuring that only authorized employees access customer data and that they follow strict security protocols.
How can businesses limit access to data?
Use minimum privileges: By limiting the number of employees with access to sensitive information, you're ensuring that data is only accessible to those in authority.
Businesses can only give employees without authorization restricted access to this information when it is required to perform certain tasks.
Leverage E-signatures: Electronic signatures can be used to steer people without permission away from private files.
Invest in AP automation: This way, you will optimize the internal control of all invoices and, most importantly, eliminate payment fraud risks, improving transparency.
Use end-to-end encryption (E2EE): This technique is used to encrypt files, ensuring that only the person sending information and the one receiving it can access the information. This is a brilliant consumer data protection technique, especially from unauthorized employees.
Always encrypt every consumer data so that an intruder cannot access it. And also, make sure any employee collaboration tools used by your team have end-to-end encryption. That's critical in the modern age of remote teams.

In Closing
How much data does your company collect from its consumers? And how does it store this information? What happens to it after it has served its purpose? What files do you need to encrypt, and are they encrypted? These questions are important to every SaaS business.
Consumer data protection prevents every sensitive information of a business and its customers from falling into the wrong hands.
Your business can use password strength checkers and management tools, collect only relevant data, evaluate the security of its service providers, protect every non-digital data and limit unnecessary access to sensitive data.
In addition, regularly train your employees about practices on how to counter threats, and be on the lookout for new, evolving ways to protect your consumer data from attacks.