Amazon Drive or Amazon Cloud Drive: Which One Is It? And Is Amazon's Cloud Service Any Good?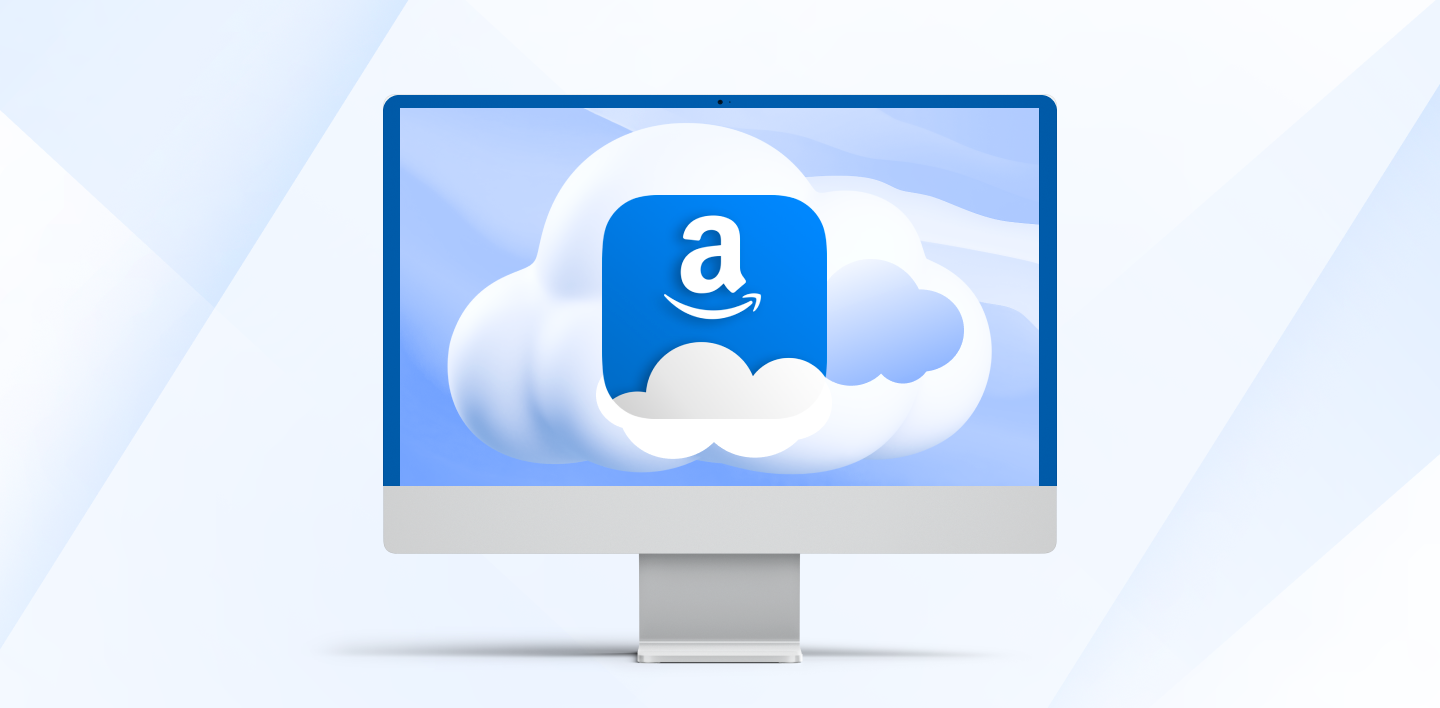 Amazon indeed does have everything from A to Z. Whether it's new underwear, cat food, those birthday candles that restart after you blow them out, or cloud storage, Amazon has you covered.
Sure, the company (and its CEO) are far from ethical, but at the end of the day, Amazon products and services are affordable, reliable, and highly accessible.
Like with the Amazon store, finding the cloud service you're looking for may get a little confusing. Amazon offers several cloud services, though many are designed for B2B and commercial applications.
There is AWS, their web hosting platform, and Amazon Simple Storage Service (Amazon S3). Amazon's list of digital services is massive, but if you're just searching for personal or family cloud service, then Amazon Drive is the place to start.
Bad news! Amazon has recently announced that it will shut down Amazon Drive for good, and the service will no longer be supported after December 31st, 2023. More information on how this will affect current users is at the end of the article.
The Difference Between Amazon Drive and Amazon Cloud Drive
The truth is Amazon Drive, and Amazon Cloud Drive are the exact same service.
Amazon originally called their personal cloud storage service Amazon Cloud Drive but rebranded it to simply Amazon Drive a while back. Many people will still refer to the service as Amazon Cloud Drive, and, confusingly enough, the URL is still listed as /clouddrive.
The terms are practically interchangeable, but the service is one and the same. If you want to be proper and current, the service is now officially called Amazon Drive.
About Amazon Drive
Amazon Drive is Amazon's customer-focused cloud storage service. Like all cloud storage services, Amazon Drive allows users to save documents, photos, videos, and more online and access them from any device.
Users can simply drag and drop their files into the web app or upload and download files via a dedicated app available for iOS and Android mobile devices, desktop PCs and Macs, Fire TV, and Amazon's Echo Show.
What About Amazon Photos?
Something that bears mentioning is that Amazon Photos and Amazon Drive are two different services. There is some overlap, and it isn't easy to know for sure where one ends and the other begins.
Amazon Photos is a similar service to Amazon Drive, but it (as the name clearly suggests) only stores images. Amazon Prime members receive free unlimited photo storage through Amazon Photos. Amazon Photos has several different features, one cool one being the ability to order prints of your photos through Amazon.
You can still store images on Amazon Drive, but it would be more worthwhile to use Amazon Photos for your pictures and Amazon Drive for everything.
Unfortunately, these services have yet to be combined into one single package.
Amazon Drive Pricing
Aside from the free 5GB plan, Amazon Drive also offers a 100GB plan for $1.99/month, 1TB for $6.99/month, and 2TB for $11.99/month. Amazon's competitive pricing makes it one of the more affordable cloud services on the market.
Amazon also offers several other plans all the way up to 30TB, one of the most extensive non-unlimited plans around, though pricing begins to jump quite sharply. Users can choose to pay annually for further savings but yearly plans, of course, come with a higher upfront cost.
Amazon Drive Features
Anyone with an Amazon account gets 5GB of free cloud storage, and paid plans with higher storage limits are also available. That storage brings you a service that's a little low on features but solid security and reliability.
The desktop, web, and mobile app interface is clean and intuitive. Functions are easy to understand, and Amazon Drive is effortless to pick up and use.

Other Amazon Drive features include:
5GB free plan
Encrypted and 2FA
Selective sync
File previews and media playback
Manageable bandwidth
Folder and file link sharing
Scheduled backup
Automatic duplicate checks
Extensive customer service support
Dedicated app available on most devices and operating systems
Amazon Drive Pros and Cons
What's great and not so great about Amazon's cloud storage service? Below are the Amazon Drive pros and cons:
Pros:
Integrated with Amazon ecosystem
Dragging and dropping files is seamless
Available on most devices and operating systems
Fairly affordable
Cons:
Small free plan
Only public sharing options
No automated sync and backup
Strong security but poor privacy record
Upload and download speeds could be better
Little service information available and confusing marketing
Must have an Amazon Prime account and make use of other products to get the most out of the service
Amazon Drive Is Shutting Down
As mentioned earlier, Amazon Drive will be completely shutting down operations on December 31st, 2023. That means users have a little over a year to move their files to another service. Amazon Photos will be unaffected by the shutdown, and Amazon will focus more on its dedicated photo and video in the future.
Some important dates to be aware of: on October 31st, 2022, the Amazon Drive app will be removed from online stores, and on January 31st, 2023, Amazon will end support for plodding files to Amazon Drive. After that, users will only be able to view and download files.
It may be best not to wait until services begin to go offline before transferring your data and files to another cloud storage provider. If you are currently using (or thinking of using Amazon Drive), it is definitely time to look elsewhere.
The Verdict: Should You Use Amazon Drive?
Honestly, probably not. Though Amazon Drive is a cheap and reliable service, it seems to be an afterthought to Amazon Photos and lacks any real support from the company.
The service is not standalone, it's challenging to navigate, and it's tough to find information about the service. AWS offers some great products for commercial or business users, but Amazon's consumer cloud service lacks many features that now come standard on most other cloud services.
Combine all that with privacy worries and shoddy business practices, and it's safe to say that Amazon Drive is a pass. Though if you just need a little extra storage and frequently use Amazon's other services, you could give Amazon Drive a look (at least for the next year). But now that Amazon Drive is shutting down, it's time to consider other cloud options and look elsewhere.
That said, Amazon Photos is a solid cloud photo service with many upsides and unlimited storage.

Alternatives to Amazon Drive
Amazon offers some stellar web applications and services; from AWS to S3, they know what they are doing regarding online products. But Amazon Drive, and many of its consumer-facing goods, seem to come up short compared to competitors. Plus, of course, it wont be around for much longer...
The long-running Big Tech standbys, Google Drive and Dropbox, are good alternatives loaded with plenty of the features that are missing from Amazon Drive.
On the other hand, if privacy, security, and avoiding massive, borderline-tyrannical tech corporations are at the top of your priority list—then Internxt is the clear front-runner in safe cloud storage.