10 Managed Security Services Benefits for Businesses To Know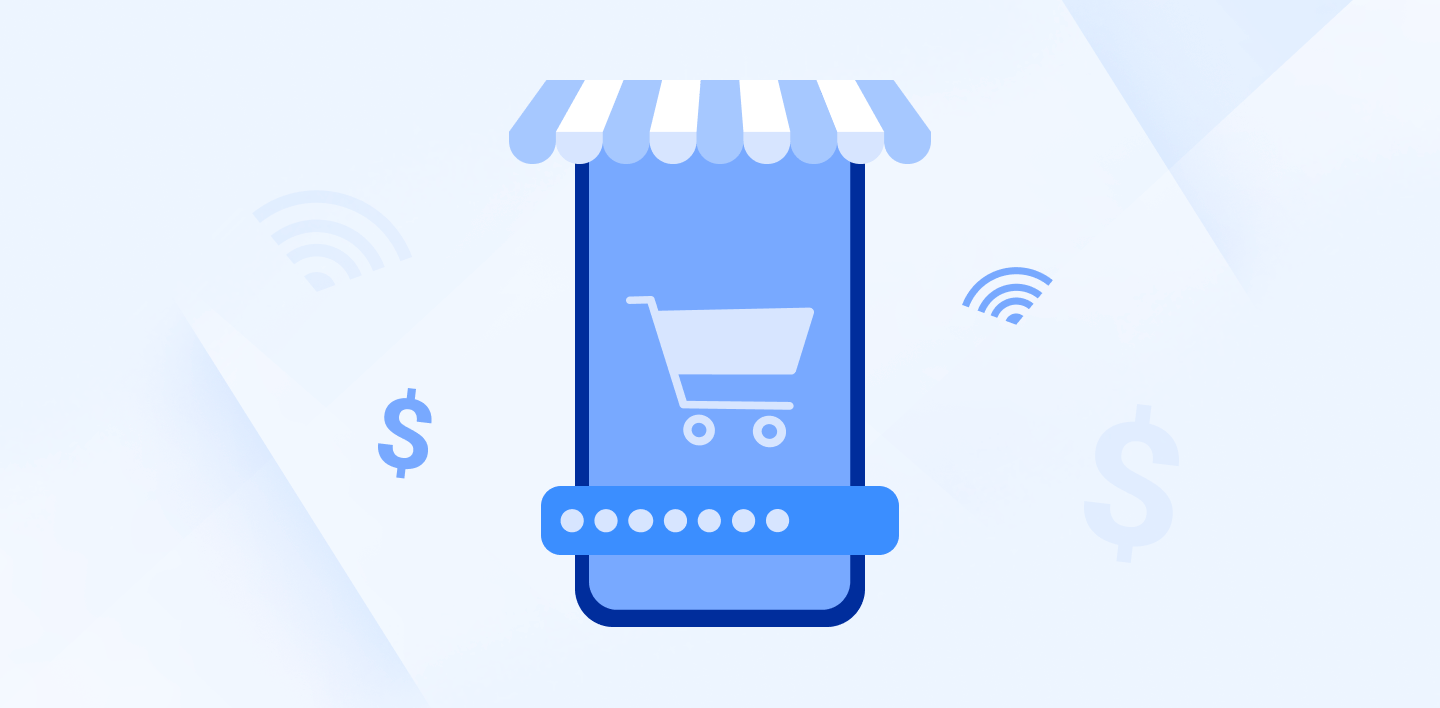 Every day the world discovers (and creates) new problems in the field of information security.
Fresh bugs randomly pop out of nowhere, someone develops brand-new malware, and insiders continue to leak confidential information leading to the closure of the businesses - so how do companies cope with all the chaos?
And what to do if there is no feasible way to create a security department within the organization? Is it worth it or wise to outsource such a critical life-saving function?
Maybe. In this article, we'll explore managed security services (MSS) and the benefits they can bring to businesses in urgent need of cybersecurity. But first, let`s discuss the overall concept of managed IT.
What is managed IT?
Managed IT refers to outsourcing information technology (IT) management and maintenance tasks to a third-party provider. In a managed IT services model, a business or organization contracts with an IT service provider, also known as a managed service provider (MSP), to take care of various aspects of its IT infrastructure and operations.
Managed IT solutions typically include monitoring and managing networks, servers, and other IT systems, patch management, data backup and disaster recovery, cybersecurity services, help desk support, finding solutions for different cybersecurity issues, and software updates. These services are usually delivered remotely but may also involve on-site support, depending on the agreement between the business and the MSP.
Managed IT services are often provided through a subscription-based model, where the business pays a regular fee for the solutions the MSP provides.
The Current Cybersecurity Market Situation
The shortage of information security personnel is growing yearly while cybersecurity challenges go through the roof.
The COVID-19 pandemic, which lasted several years, blurred the typical cybersecurity perimeters by introducing the concept of remote work on a large scale. On top of that, global geopolitical events also led to increased aggressiveness of external or international threats.
Cybercrime growth has also significantly strained already understaffed information security teams. According to Cybercrime Magazine, in 2021, the damage from cybercrime was $6 trillion. By 2025 this figure is projected to grow by more than 50% to 10.5 trillion dollars. In response, the cybersecurity market worldwide, valued at $173.5 billion in 2022, is expected to grow to $266.2 billion by 2027.
The staffing problem is worldwide, by the way. The largest market for managed security services is the United States, while the fastest-growing market is the Asia-Pacific region. In 2022, according to the (ISC)² Cybersecurity Workforce Study, the shortage of information security specialists globally was estimated at roughly 3.4 million vacancies.
Companies have very different approaches to solving IT personnel shortage problems. Some cope by investing huge amounts of cash in the few information security specialists available. Some search for the most promising students, offering them employment in their final college years or immediately after graduation. Some chose to train their own IT professionals in-house.
All of those previous options are expensive, time-heavy, and risky. The rise and development of the managed security services (MSS) market is a natural solution to alternatives and the most cost-effective fix to the global cybersecurity problem.

Where Did Managed Security Service Providers (MSSPs) Come From?
The evolution of the information security services market has been progressive. At first, IT staff augmentation consisted of providing dedicated personnel to implement purchased security solutions into the customer's infrastructure and configuring and administering them.
The next logical step was the emergence of managed security service providers (MSSPs). In contrast to IT staff augmentation, no specific employees are assigned here, and the solutions can either belong to the customer or be leased.
In the classic sense, MSSPs monitor and manage the customer's existing information security infrastructure. In the managed security services model, the provider remotely monitors and/or administrates firewalls, intrusion prevention systems (IPS), and other firewalls, ensuring 24/7 maintenance.
So, business owners pay money and say, "I want it secure." And the outsourcing company or MSSP does whatever it takes to make it "secure."
MDR (managed detection and response)
The next step in developing the market for outsourcing information security services was the emergence of the MDR (managed detection and response) model. MDR provides an in-depth investigation of potential threats in an organization's network. MDR usually includes the following:
Endpoint detection and response (EDR): Detecting and responding to malicious activity on endpoints.
Network detection and response (NDR): Searching for and responding to malicious elements in network traffic.
Extended detection and response (XDR): A combination of the previous two options.
Endpoint protection platform (EPP): A comprehensive endpoint security solution.
Security information and event management (SIEM): Solutions for gathering and automatically analyzing information on security events
SECaaS (security-as-a-service)
The SECaaS (security-as-a-service) delivery format has also been rapidly developing recently.
Under this model, the customer is provided with information security tools by subscription and further management of the security tools is left to the customer. The customer can administer them on their own, or they can engage an MSSP. SECaaS is a perfect complement to MSSP services.
What Do MSSPs Do?
The growth of the MSS market development is clearly demonstrated by the ratings on MSSPAlert.com, a website dedicated to tracking and studying the managed security service sector.
In 2017 and 2018, the site ranked only the top 100 MSSPs. By 2019 the list grew to consist of over 200 MSS providers. The ratings for 2020 and 2021 contained information on about 250 MSS providers. The listed companies are engaged in many pursuits relative to security, for example:
Consulting: MSSPs can help you determine risks, decide what security products you need, and even get them up and running.
Network perimeter maintenance: This assumes a rather broad spectrum of services. For example, a MSSP will put up a firewall with a VPN, set up and regularly update, and help manage email. It may even install equipment and software to detect unauthorized intrusions inside the network perimeter.
Security monitoring: Daily monitoring of customer systems for everything from simple anomalies to denial of service and unauthorized system intrusions.
Pentesting and vulnerability assessment: You pay a company to hack or scan your systems for vulnerabilities. You don't lose money or data after discovering that hack or vulnerability. You get a report on why and how it happened and what you can do to close those security holes.
Security policy compliance monitoring: This service allows you to see if someone is violating internal security policies. For example, it will be noticeable if some employee or an intruder, imitating this employee, decides to take too wide a range of access rights.
Managed security services are necessary for any business that believes its information security vulnerability should be seriously addressed but lacks exponential resources to do so on its own. Or maybe resources are available, but it is far more profitable to use MSS for development and delegate the solution of security issues to experienced professionals.
Interestingly, only 1 in 5 customers opt for SECaaS because of the need for compliance and GDPR.

10 Benefits of Hiring Managed Security Services
The deeper products and services go digitally, the harder it is to protect them from cyberattacks. But cybersecurity is complicated and expensive. If business budgets or priorities do not allow for such expenditures, MSS can be a huge relief. Here are some of the many advantages of managed security services:
1. You don't have to hire security experts
This saves a lot of interviews with candidates and the need to evaluate their skills. Choosing an MSSP that works with companies in your field and has a good reputation is easy enough.
If a security specialist decides to quit, gets seriously ill, or something else happens to them, you will not have to scramble, which saves resources in the long run.
2. You immediately receive a full range of services
You can order, for example, a pentest or security verification of systems. And then ask the MSSP to fix the vulnerabilities it found. Moreover, MSSPs can maintain systems 24/7, while in-house specialists will need a break or focus on other tasks once in a while.
3. MSS is cheaper than hiring specialists on staff and providing security on your own
The task is not just to buy products that will make the company's information environment safer. They need to be properly configured and ensure that everything complies with local legislation in the field of information security. MSSPs have a staff of specialists in different areas of security who already know what to do and how to do it.
4. You will be able to focus on your real business activities
The IT world moves and changes very fast, and you need to keep track of changes: new vulnerabilities, software updates, and regulations. MSSPs have a staff of specialists and experts in different security areas who keep current, track these changes, and quickly adapt to them.
5. You get new resources for business development
Maintaining an IT department and difficulties in introducing new IT products are where business resources go to disappear. Outsourcing cybersecurity allows a company to free up staff for all sorts of business development.
An organization's IT routine is wholly taken care of by a MSSP, while the efforts of your specialists can focus on the tasks directly related to the company's core business.
If a business needs internal changes like introducing new cybersecurity processes and technologies, scaling, and launching new products, the company may need to restructure the cybersecurity department. With that, new employees and services may be needed. Implementing the changes can also affect the company's overall security and competitiveness if it takes a long time.
With managed security services, implementing and changing cybersecurity processes is easier. MSSPs reduce research and development costs while enabling the timely scaling of cybersecurity services and solutions.
MSS also simplifies access to new cybersecurity applications, products, and emerging technologies.
Investing in new cybersecurity areas becomes simple as the company makes fewer beginner mistakes when introducing innovations and gets new tech online quicker, maximizing benefits faster. MSSPs work with a wide range of cyber security technologies and know how to leverage their capabilities in the cloud and integrate them into the company's infrastructure.
6. You reduce risk
While your cybersecurity team works, it will have to juggle organizing disaster recovery of the infrastructure, keeping important data secure, and providing round-the-clock monitoring of critical services.
In the managed security services model, the provider assumes all the risks outlined in the SLA. The MSSP is financially responsible for outages and failures of the infrastructure beyond the level defined in the agreement.
Managed security services help organize the continuous operation of the necessary services with minimal costs. 24/7 monitoring of IT systems helps to predict and solve any unforeseen security problems.
7. You get SIEM and log management insights
Your company or product can generate or spawn data regarding its security across numerous points. When you use managed security services, you can access all the data from a single point of view. As a result, you can more effortlessly recognize tendencies and patterns that are out of the standard.
Data collection and analysis is the primary job of a security information and event management (SIEM) system.
Managed security services providers use SIEM to organize logs and other documents concerning your security for investigation on a single platform. MSSPs can use this knowledge to connect your data with a database of threat intelligence feeds and proactively recognize any malicious activity.
8. You get rapid incident responses and event investigations
Managed security service providers manage and document security incidents. This can stop additional damage to the company before it gets out of hand, varying from single-system compromises to enterprise-wide intrusions.
Your MSSPs team of security experts will promptly evaluate the situation, identify possible challenges, and suggest reaction measures.
9. You get security asset management reassurance
Companies constantly buy the latest security solutions but often fall short of using them to their full potential.
Managed security services providers have the required talent and technical resources to operate these cutting-edge security assets as effectively as possible. Managed security service providers also take a holistic view to understand how to incorporate existing and new security assets with the latest patches, configuration changes, and security policy changes.
10. You get high-level intelligence
Threat intelligence by your MSSP allows for more accurate identification of advanced malware attacks, persistent threats, and malicious attacks. But not all MSSPs offer such an opportunity.
Only the best-managed security services providers have multiple threat research and development laboratories that constantly research advanced threats.

Should Your Business Hire a Managed Security Service?
Should you outsource company security? Only you know your business and what's right for it, so it is entirely up to you.
On the one hand, managed security services are not a bad option because of their price/effectiveness ratio, convenience, and ease of use. On the other hand, in-house security service is a more traditional, proven option that keeps everything under one roof.
The continued growth and development of the MSS market is only a matter of time. The share of data protection tools used in companies based on the MSS model will soon grow significantly. The main reason for the recent major success of MSS is staff hunger, the need to invest in the education of existing employees, and the need to support many solutions in a 24/7 mode.
When choosing an MSSP, it is necessary to consider the technology on which the required service is based, the provider's experience in the market, and the portfolio of solutions provided by the provider. The availability of independant certification and feedback from other customers will also be additional arguments in favor of the latter.
Your organization's cybersecurity can mean the difference between success and failure. Maybe it's time to bring in the big guns after all?