Earn Money Playing Blockchain Games? What Are They and 5 Fun Recommendations for Beginners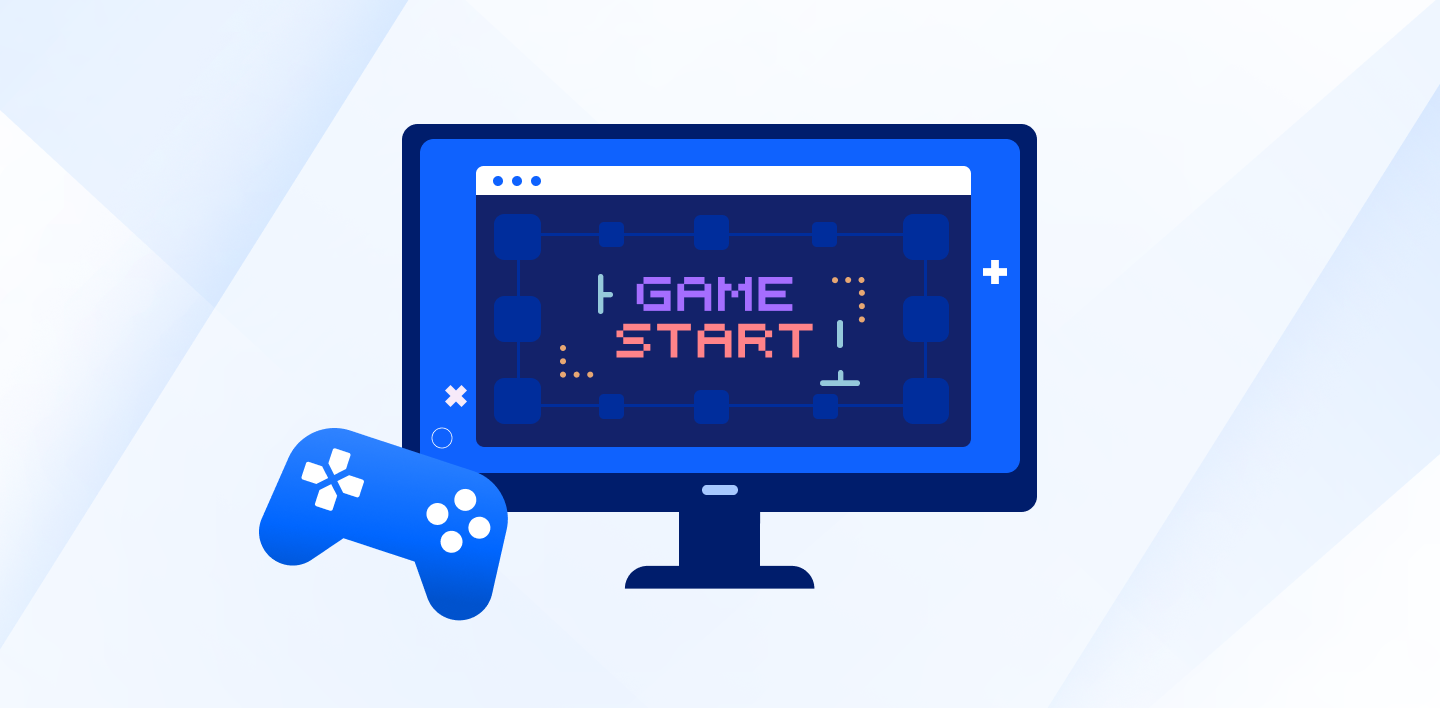 Playing online games is not only a mere leisure activity, but a main job for some people. Working as a game player is not something odd or unheard of anymore. Some gamers generate more income than corporate workers. It's true. For example, Johan Sundstein earns more than $7 million per month just for playing games. What a life!
The most recent trend in the online gaming industry is blockchain games.
They have received a lot of recognition for utilizing cryptography-based blockchain technologies. Unlike traditional video games, players get to trade and earn income in the form of digital money.
The fame of blockchain games was not an instant achievement. They only just started to attract attention in 2021 when developers started to make significant improvements to their games by adding in cryptocurrency. As cryptocurrencies continued to gain popularity as a digital asset, people started to play blockchain games to fill their digital wallets.
Although blockchain games have become pretty famous over the last year, many players are still unfamiliar with how they work. And even fewer people know how to earn money from playing blockchain games. This article covers all of those questions.
Let's check out the basics of blockchain games and how players can generate money from them. Plus, some bonus blockchain recommendations for beginners.
What Are Blockchain Games?
Developers started to release blockchain games in 2017, but the early years weren't easy. They receive crazy amounts of criticism from players and companies within the game industry regarding game quality, mechanics, and systems.
Nothing great happened until 2020, even during the early outbreak of the pandemic, people were still not well aware of blockchain games. In fact blockchain games availability declined because some countries blocked the games due to their utilization of digital money.
But later in 2021, many impactful parties finally acknowledged that blockchain game technology was legitimate. Since then, things have started to look up for blockchain games as they have been gaining more players. The popularity of blockchain games is still on the rise now.
In a nutshell, the concept of blockchain games is the allowance of monetization using cryptocurrencies and NFTs (non-fungible tokens). Players can buy, sell, or trade items using digital money and generate income in the form of crypto or NFTs.
With crypto and NFTs becoming monetization tools, blockchain games are often referred to as crypto games or NFT games. Meanwhile, some of the developers that pioneered blockchain games are Axiom Zen (CryptoKitties), Animoca Brands (The Sandbox), and Sky Mavis (Axie Infinity).

Can People Really Earn Money from Playing Blockchain Games?
Since blockchain games use digital money, a lot of people have the same question, "can we really earn money from playing blockchain games?" The answer is, yes. You can!
However, in order to generate money, you have to earn more crypto or NFTs. Later when you think you have enough, you can cash out your digital money into a bank account or PayPal account. Some blockchain players have been generating millions of dollars just by playing.
How to Earn Money from Playing Blockchain Games
Now, let's delve a bit deeper into how to generate income from playing blockchain games. There are at least five ways to help you become a blockchain game pro and earn income. However, if you're a beginner you may need to be patient.
1. Enjoy the game and escalate your skills
If you're a beginner, it's important to not be overconfident. Take your time to learn and constantly develop your skills. First, you need to really enjoy the game without worrying about getting income.
Focus on one or two games that you're interested in and don't concern yourself too much about monetization. You'll be making plenty of progress along the way because you are less likely to feel burdensome. Later, if you think you've developed enough skills, you can try more advanced opportunities.
2. Join competitions or tournaments
After you get good enough, you can challenge yourself by joining competitions or tournaments. There should be regular and routine in-game battles, competitions, and tournaments. There are also informal and international events, so it's yours to choose.
However, it would be good to start with small competitions that offer prizes. When you get enough achievements, you can step up your hunt for bigger competitions or even multi-match tournaments with bigger prizes.
3. Leverage your NFTs
If you have enough NFTs and you're willing to risk to increase your balance, you can lend it to other players. In this case, you act as a scholarship or loan provider and receive passive income from that transaction.
This is a great alternative to directly monetizing your blockchain game, especially if you decide not to play a certain game anymore. Blockchain provides several platforms where you can lend NFTs safely.
4. Trade NFTs
Lending NFTs is only one option, you can also sell them to other users or players. Moreover, you may have developed some game characters that are valuable due to their features, you can also sell them to other players.
Therefore, you can still earn income from the game you play and participate in some other transactions to grow your digital wallet even more.
5. Doing live streaming
Another way to earn money from blockchain games is by broadcasting your gameplay on social media. The data reveals that YouTube gaming channels accumulated 1.13 billion watching hours across the world. This trend doesn't seem to be going anywhere any time soon.
So, why not start your own YouTube channel and start doing live streaming when playing blockchain games. You can also teach and educate people to engage more viewers.
5 Blockchain Game Recommendations for Beginners
Now that you know the basics and how to earn money from blockchain games, you're probably wondering what are the best blockchain games to start off with.
Below are 5 blockchain games that are perfect for all level players, including beginners:
1. Axie Infinity
Axie Infinity is one of the most famous blockchain games and it sports the theme of a pet community. The game is quite simple and perfect for beginners.
In this game, players need to collect, raise, and breed pets called Axies. Later, players can use them for battle or sell them in the Axie NFT marketplace.
2. Farmers World
Just like its name suggests, Farmers World adopts the life cycle of farmers in the countryside. Players can buy lands, cultivate various plants, exploit resources, and harvest them.
Harvesting may take quite a long time, so players can go to other farms and farm-battle with other players. At the same time, they also need to protect their farms from attack.
3. Plants vs Undead
This game has a similar vibe to the Plant vs Zombie game, which is a tower defense game. However, Plants vs Undead is more challenging because the plants are real assets.
The overall how-to-play is pretty much the same as Plants vs Zombie where you need to attack the undead (aka zombies) and stop them from reaching the other side.
4. Lightnite
If you're into action games, Lightnite is a good option for you. It's a multiplayer game that's quite challenging for beginners, but always worth trying.
To give you a glimpse of how it works, players will gain Bitcoin if they successfully shoot other players. Conversely, they will lose Bitcoin if they get shot by other players.
5. CryptoKitties
If you love a cute and climax-free kind of game, CryptoKitties is right up your alley. You'll likely never get bored due to the massive number of adorable-looking cats that you can buy, breed, and sell. The cats are, of course, called CryptoKitties.
Each cat has a different digital genome. What makes it more interesting is that every cat is exclusive and only one player can own it. They can't be replicated and destroyed.

Are Blockchain Games Worth Trying?
The computer age has created amazing new things like blockchain-based cloud storage, more job opportunities, and brand-new professions like "gamers." It's a fact that nowadays online game players can generate more income than corporate workers. And this is only the beginning! These trends will keep evolving, as will the development of blockchain games.
Even though blockchain games can generate income, it's better to not set expectations too high, especially if you're a beginner. What matters most is to keep learning and progressing your gaming skills. When you have a good feel for your favorite game, try being a little ambitious and join competitions or tournaments. It's not easy, but you can play games for a living. Get to work, that digital money won't earn itself!
---
Author bio: Andre Oentoro is the founder of Breadnbeyond, an award-winning explainer video production company. He helps businesses increase conversion rates, close more sales, and get positive ROI from explainer videos (in that order).  Twitter: @breadnbeyond. Email / Gravatar: andre@breadnbeyond.com. LinkedIn: Andre Oentoro