Best Black Friday Deals and Discounts You Don't Want To Miss in 2022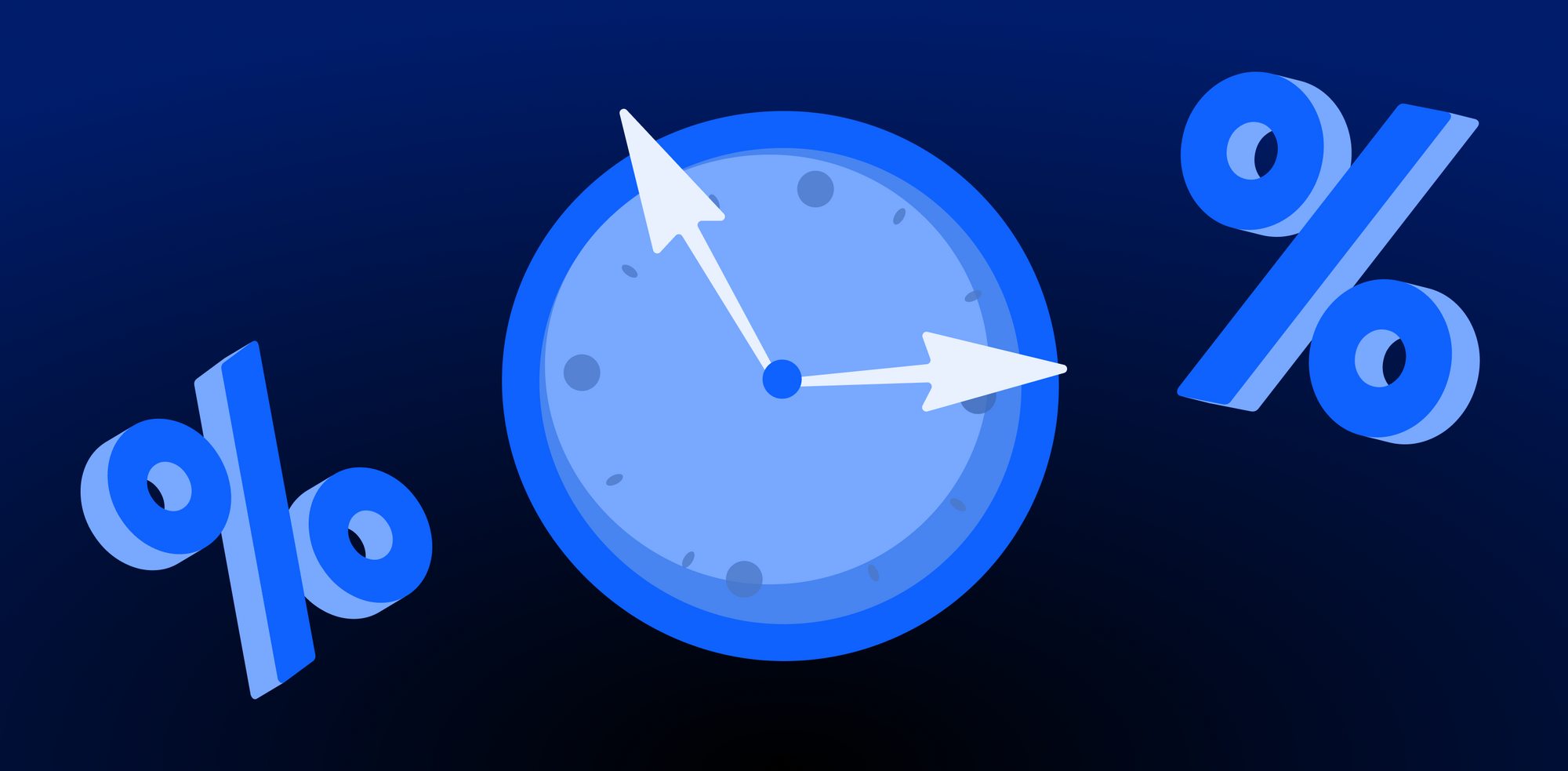 Wondering what's the big deal with Black Friday? And why does every business on earth seem to be obsessed with the quasi-holiday? Or are you just looking for great deals?
Black Friday has become a sort of global cultural institution. Everyone knows about it, some look forward to it, and a few go crazy for the big day. It may be hard to believe, but Black Friday hasn't always been a thing, and it's actually a relatively recent development. Below find out everything you wish to know about the weird, wild, and overtly-consumerist holiday known only as Black Friday.
And unfortunately, no, the origin of Black Friday has nothing to do with pirates… Sorry.
What is Black Friday?
Black Friday is always the Friday after Thanksgiving, making it the fourth Thursday in November. Black Friday is not an official holiday but a global phenomenon in which companies offer holiday discounts and sales. Often, Black Friday is associated with American malls, department stores, and supermarkets, opening early in the morning to crowds of waiting customers hoping to cash in on exclusive savings.
Why Is It Called Black Friday
The word "black" has often been applied to days that are infamous or experienced some kind of calamity or catastrophe in the past. The use of the phrase in reference to shopping the day after Thanksgiving was initially coined by The New York Times on November 29, 1975, which used the term Black Friday to specifically refer to "the busiest shopping and traffic day of the year" in Philadelphia.
The phrase has since gradually gained steam being adopted by US retailers for promotional purposes. Black Friday has become a cultural icon, for better or worse, thanks to media coverage of the often wild behavior of shoppers. Because of this hype, even retailers outside the US now promote the day to remain competitive with US-based online retailers and market their own sales.
History of Black Friday and How Black Friday Started
Why is the Friday after Thanksgiving known for shopping and crazy deals? ​​
The day after Thanksgiving has been regarded as the beginning of the United States Christmas shopping season since the early 1950s. This is most likely due to the appearance of Santa Claus in many communities' Thanksgiving parades. The idea being that "Santa has arrived" or "Santa is just around the corner" because Christmas is always the next major Christian holiday following Thanksgiving.
Macy's and other big-name stores, and their national parade, likely had much to do with this being popularized. In the late 19th and early 20th centuries, many Santa or Thanksgiving parades were indeed sponsored by department stores. Eventually, it became an unwritten rule that no store would try doing Christmas advertising before the parade was over. Therefore, the day after Thanksgiving became the day when the shopping season officially started.
Thanksgiving's relationship with Christmas shopping led to controversy in the 1930s. Retail stores would have liked to encourage a longer shopping season, but no store wanted to break with tradition and be the one to start advertising before Thanksgiving.
Cyber Monday quickly followed in Black Friday's footsteps as an alternative sales day for online retailers. Also, in 2015, online book giant and privacy-light cloud storage provider Amazon was the first to offer "Black Friday in July" deals on what they called "Prime Day." These Black Friday look-alikes have since been widely adopted by other companies looking to cash in on the trend by offering similar deals.

Black Friday Trends
Since 2020, Black Friday has been declining in favor of online shopping. The coronavirus pandemic and subsequent lockdown have accelerated this process. The pandemic also resulted in holiday deals being offered over a more extended period of time, even as early as October. Fewer people are now shopping in person on Black Friday as more and more businesses are taking the majority of their sales online.
Black Friday Predictions for 2022
Change is in the air, and Black Friday will be a little different this year. Below are five predictions for Black Friday in 2022:
Deals lasting longer than one day
After COVID, the public has become used to Black Friday deals spread out over a longer period. Many companies will be wary of trying to revert back to a one-day extravaganza too quickly. Consumers are over the 24-hour frenzy.
People will search out real value
Many people will only pull the trigger on items that have a very good value. A lot of the old tricks, like stating a false original price won't work anymore. Consumers are catching on and have become warier than in previous years.
Sustainability becomes a priority
Climate change is becoming more and more relevant with each passing day. Consumers will pass on anything that is bad for the environment, or at the very least, consider more planet-friendly options wherever possible.
A return to local businesses
Thanks to a backlash to poor business practices and bad press from some big-name retailers, many consumers are skipping Black Friday or instead choosing to shop local. Many local businesses are also realizing the benefits of participating in Black Friday deal-making.
Less spending overall
Times are tough. Inflation, COVID, and uncertainty about the future are hitting consumers hard this year, and many are deciding to cut back on non-essential spending. It's safe to expect holiday spending to be much more humble than in years past.
Best Black Friday Deals
Internxt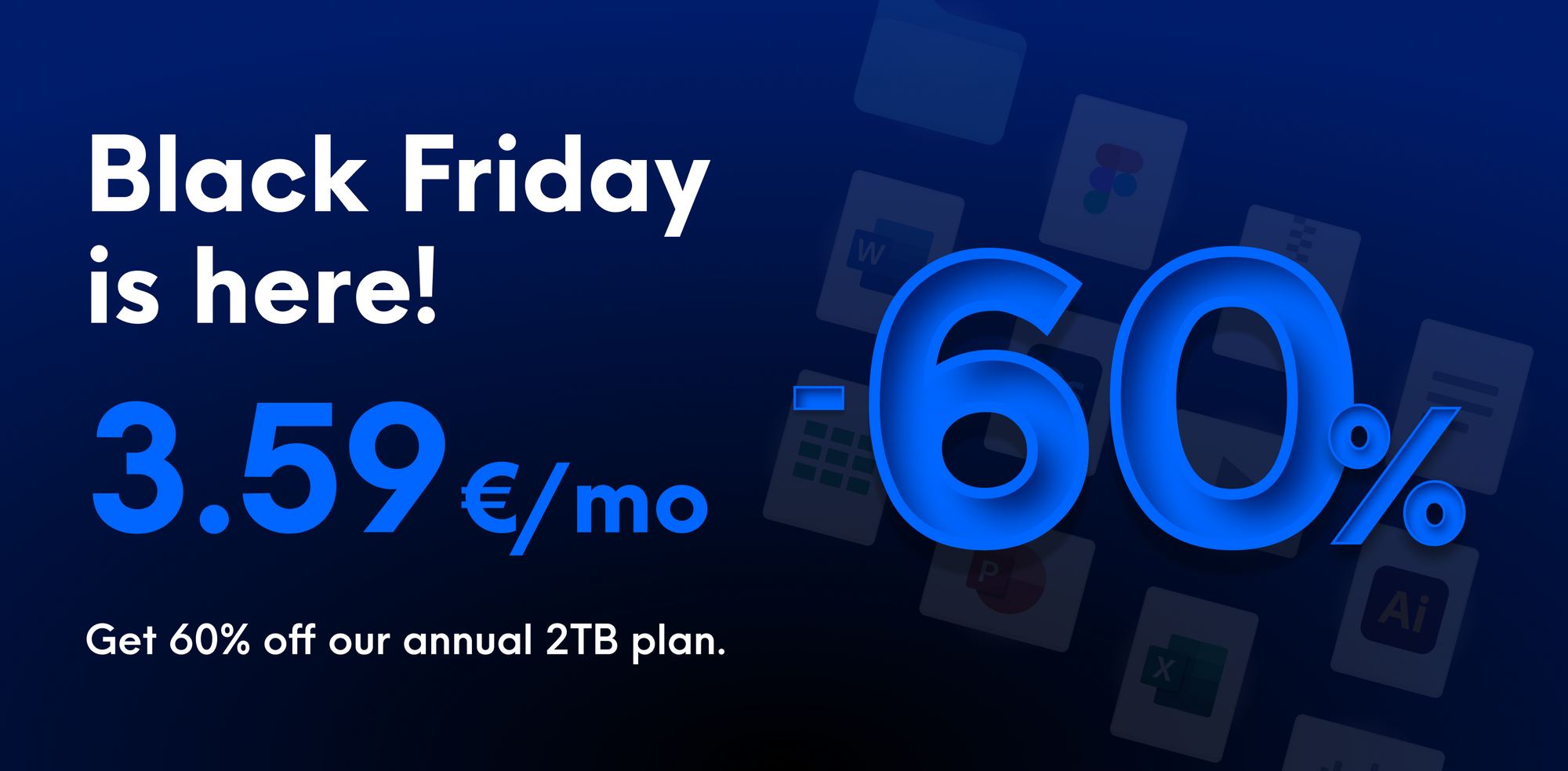 Are you looking to win this Black Friday? Need private and secure cloud storage but don't want to pay an arm and a leg? Is your current storage not keeping up with the massive amounts of photos and docs you keep generating? Or maybe you just want to see some spicy Black Friday memes?
Get 60% off Internxt's biggest 2TB plan for one whole year!
Deal available: November 21 - December 5, 2022
Pixpa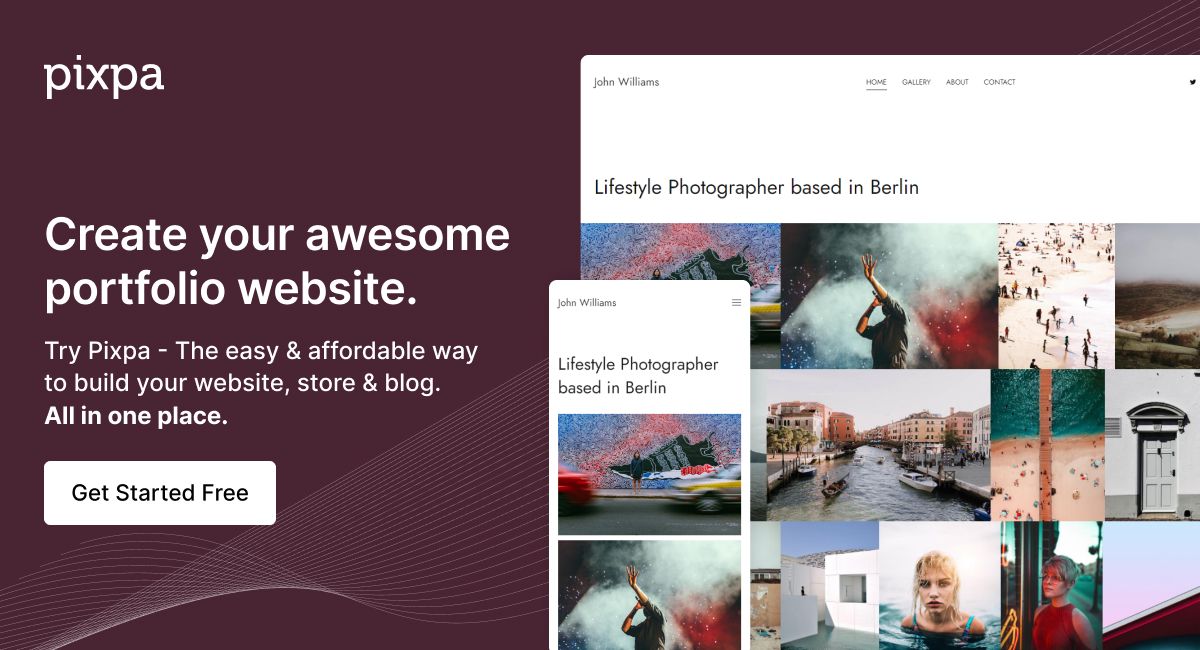 Pixpa is an all-in-one no-code platform for creators and small businesses to create beautiful, professional websites complete with built-in online stores, blogs, and client galleries. Pixpa's versatile platform has everything you need to showcase your work, share ideas and sell your stuff online, without any coding knowledge.
Black Friday deal: 50% discount on annual plans
Deal available: November 24 - December 31
Coupon: BLFPIXPA50
Apply for the deal
SmartReach

SmartReach is an all-in-one sales enablement platform specializing in cold email outreach focusing on email deliverability. The easiest and fastest way to grow sales is by helping you find prospects, automate email outreach and follow-ups, and sync to multiple CRMs. It offers ProspectDaddy (Linkedin Email Finder Tool) free with all plans.
Black Friday deal: 20% Off on All Annual Plans for the First Year
Deal available: till 3rd December 2022
Coupon: SMARTREACHBF20
Apply for the deal
Brand24

Brand24 is a social listening which will support sales and strengthen the positive image of your company on the Internet.
Black Friday deal: 50% off any plan for 3 months. The price will be automatically reduced on the pricing page.
Deal available: November 25
Apply for the deal
Plerdy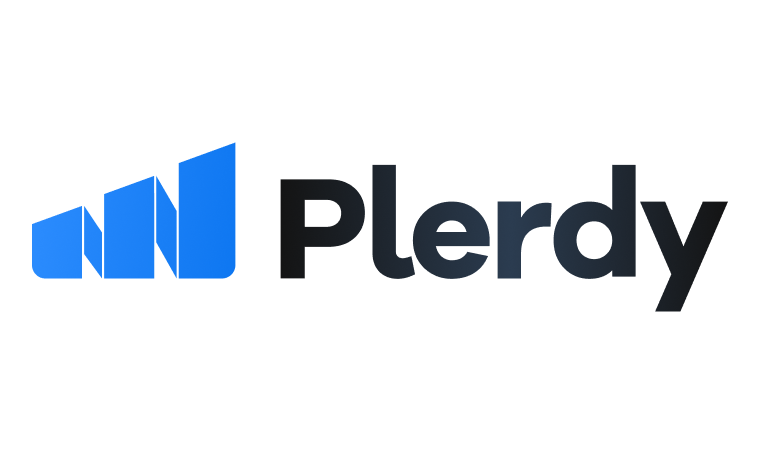 Plerdy is an all-in-one multifunctional CRO, SEO & UX tool that helps to understand the customer experience and convert more site visitors into buying clients. These tools help you identify bottlenecks and improve your conversion.
Black Friday deal: 40% OFF on annual plans
Coupon code: plerdyBF2022
Deal availale: November 24 - December 1, 2022
Apply for the deal
Document360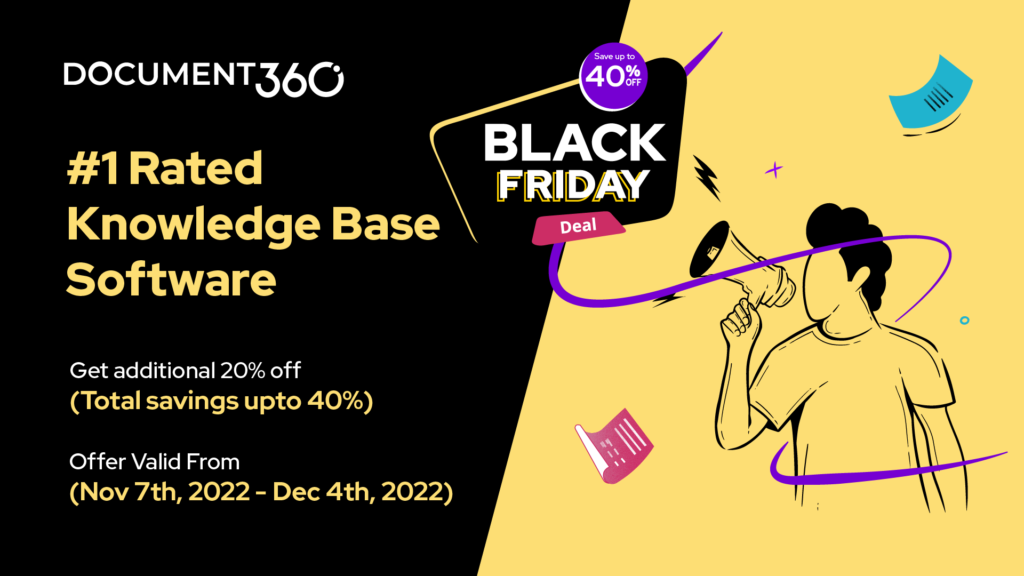 Document360 is SaaS knowledge base software that helps you to
create an internal knowledge base for your employees and a self-service knowledge base for your customers (available publicly or privately) with powerful AI-based search. It comes with a Rich Editor (Markdown & WYSIWYG editor), Category Manager, Version control, Private Hosting, SSO, Back Up & restore, etc.

Black Friday deal: Get additional 20% off this Black Friday and save up to 40%
Coupon Code: BLACKFRIDAY2022
Deal available: November 7, 2022 - December 4, 2022
Apply for the deal
nTask

nTask is designed to fit perfectly into remote, hybrid, and on-site work environments enabling teams to work cohesively and always remain in sync on projects, tasks, risks, issues, and time management.
The software solution boasts all of the most important features for running successful projects, including; project planning, task management, issue tracking, timesheets, task time tracking, task assignment, team collaboration, risk management, Kanban boards, Gantt charts, custom reporting, custom fields, contact management, document sharing, and a ton more.
Black Friday deal: 40% OFF on all the Premium annual, and Business annual plans
Coupon: BFCM2022 - Use the code on the checkout
Deal available: 25th - 28th November, 2022
Apply for the deal
EngageBay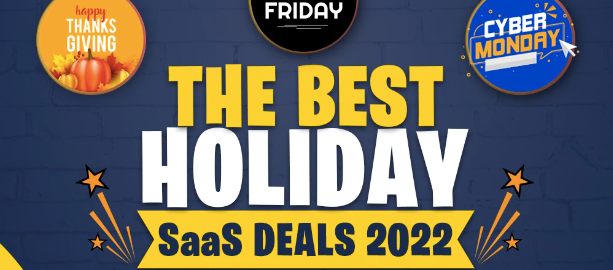 EngageBay is an integrated all-in-one marketing, sales and support platform with a free CRM built for startups and growing companies.
Black Friday deal: Get 40% off on first-time purchase
Deal available: starts on 14 Nov 2022
Apply for the deal
SMSAPI

Black Friday deal: Get your text messaging 15% cheaper with a one-time offer for new customers with a coupon 15BLACK2022.
Coupon : 15BLACK2022
Deal available: November 1, 2022 - November 30, 2022.
Apply for the deal
Placeit

If you're looking for a platform where you can create all your branding designs, Placeit is a great tool! With more than 50K templates and a growing library of designs made by
professionals each day, you can create eye-catching images. Make everything from logos and videos to your social campaign with branded images in minutes.
Black Friday deal:
● 50% off annual – $44.82/year – $3.74/month on Subscription Renewals. From Mon 14th – Tue 22nd
● 33% off annual – Only $5 a month / 10% off monthly subscription $13.45. From Wed 23rd – Tue 29th
Apply for the deal
Envato Market

For our Market sale, the details are as follows:
Black Friday deal: Up to 60% Off Themes, Code and Video. No discount code needed
Deal available: 22nd November - 30th November
Apply for the deal
Envato Elements

Create more for less this Cyber Monday with unlimited downloads of 11+ million creative assets: graphics, video, audio, photos, web & more. The discount is applied at checkout, no codes are needed.
Black Friday deal: CYBER MONDAY SALE: 50% off all plans!
Deal available: November 25 - November 29
Get the deal
SocialBee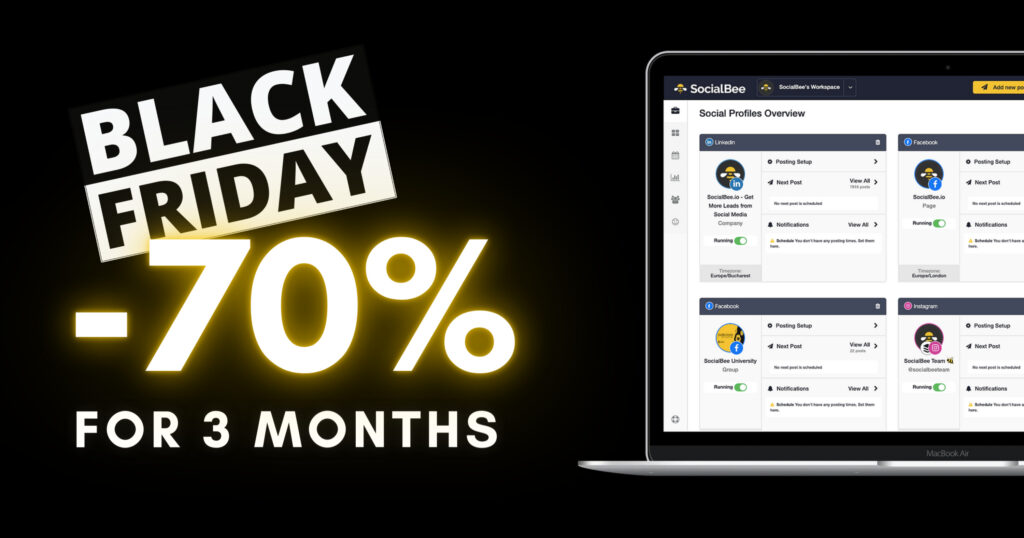 Black Friday deals: Get your SocialBee (social media management tool) plan with a "cant-miss" discount: 70% off for 3 months.
Deal details: 70% off for 3 months
Deal available: November 21, 2022 - November 28, 2022
Code: SOCIALBEEBF22
Apply for the deal
Timeframe: November 21- November 28, 2022
Get the deal
Narrato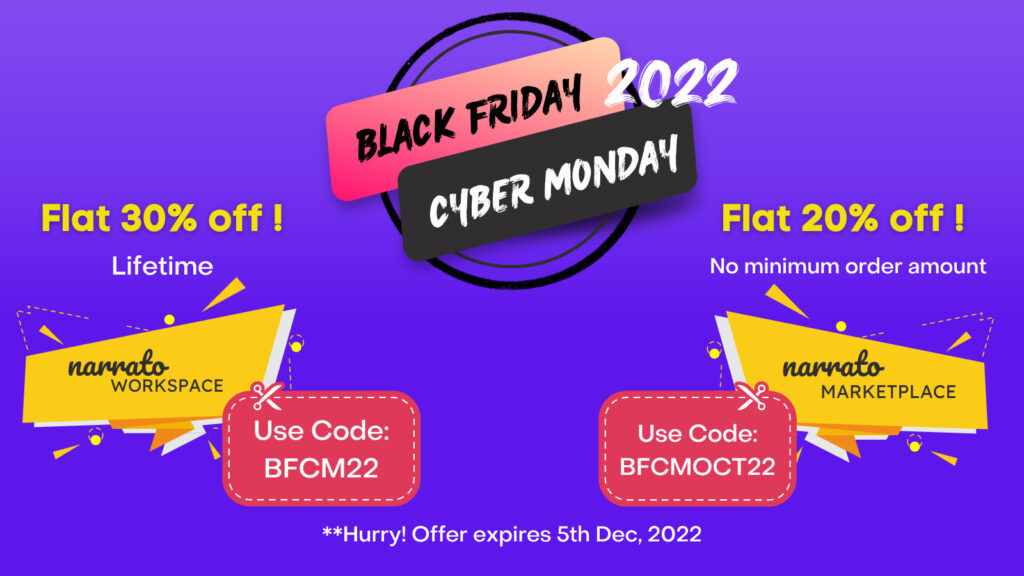 Narrato Workspace is an end-to-end content workflow management platform that helps you manage your entire content process and team in one place. The platform offers content planning tools like an SEO content brief generator, content calendars, and an AI topic generator.
Narrato also has a Content Marketplace called Narrato Marketplace, that hosts thousands of quality vetted freelance writers. Your content order is automatically matched to the best writer on the platform and turnaround times are very fast.
Black Friday Deals:
Narrato Workspace - Get flat 30% off Lifetime on any plan on Narrato Workspace. Create and publish winning content, collaborate with your team, and manage all your content and assets on a single platform.
Use Code: BFCM22
Narrato Marketplace - Get flat 20% off on your Narrato Marketplace orders, with no minimum order amount! Get high-quality content written by expert freelance writers for your blogs, articles, website, and more.
Use Code: BFCMOCT22
Deals available: till 5th December 2022
Vadoo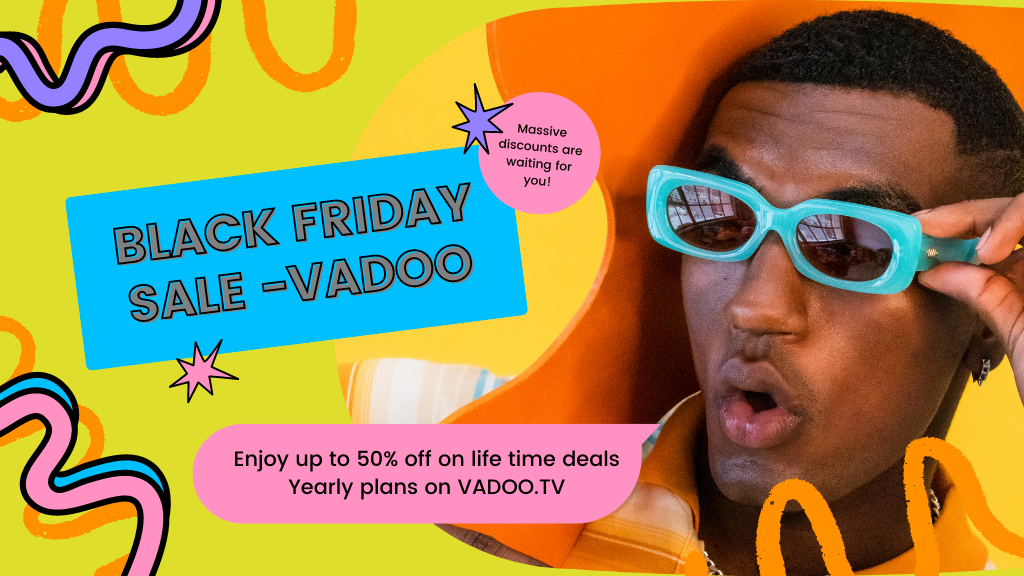 Video hosting and marketing for creators and brands. Alternative to Vimeo.
Deal details: Vadoo Lifetime deal at 50% off of the recurring plan -"BLACKFRIDAY30" to get 30% off.

Apply for the deal
Mockplus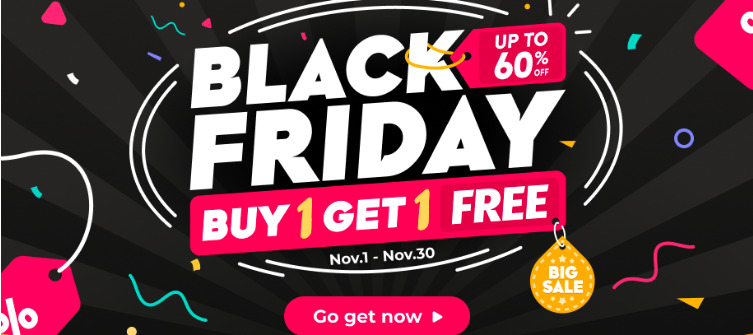 Mockplus is a fast and free online design tool that enables you to create from sketches, diagrams, and wireframes to hi-fi prototypes. What makes Mockplus shine is that its 3000+ pre-built icons and components, and hundreds of web and app templates allow you to prototype everything at lightspeed.
Black Friday deals: Promo code MPBLACK2022 for 65% discount on Black Friday. Join our lucky draw to win iPhone 14 Pro Max!
Deal available: November 1 - November 30, 2022
Apply for the deal
NapoleonCat
If your social media team finds it challenging to manage multiple profiles and untangle their workflows, NapoleonCat will help. It's a complete social media management tool that gathers all social media comments and messages in one inbox. Its other features include content scheduling, social media analysis, reporting, and automation.
Black Friday deal: Get 50% off NapoleonCat's annual subscription.
Deal available: November 25 – November 28, 2022
Apply for the deal
Breadnbeyond

Breadnbeyond is an award-winning explainer video company specializing in producing animated explainer videos. We create engaging animated explainer videos that help you introduce your brand, product, or service to the world – all from scratch, with no template.
Deal details: Get up to 40% OFF for an ultimate explainer video!
Deal available: November 25 - Dec 5, 2022
Get the deal
PDFLiner
PDFLiner — a cloud-based no-installation-needed PDF reader, editor, form filler, and form designer. Simply put, you can access PDFLiner from any device and drag-and-drop a PDF into your browser to start editing it. Create, edit, convert PDFs, collaborate, sign, and fax files, as well as store documents.
Black Friday Deal: Get 40% OFF any plan of PDFLiner!
Coupon Code: BLACKFRIDAY22
Deal available: November 10 - November 30, 2022
Apply for the deal
CallHippo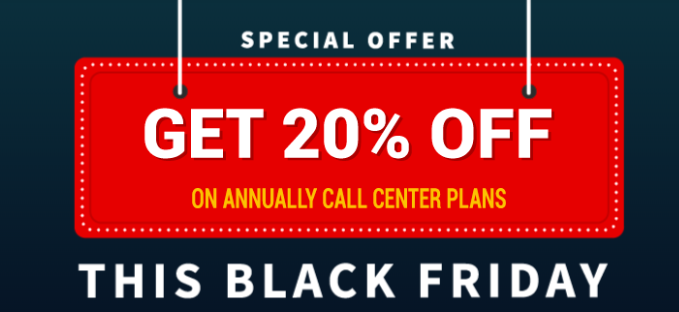 Black Friday Deal: 20% off on all yearly plans of the call center plans.
Coupon Code:  BLACKFRIDAY22
Deal available: November 1 - November 30
Apply for the deal.
SalesBlink
SalesBlink is a sales outreach automation suite using which you can search for prospects, put your cold outreach sequences on autopilot, maintain and manage pipelines and prospects. It is a full-stack cold outreach platform that can take you through prospecting to outreach to closing on full throttle. It is a fully-loaded package for automation of multi-channel cold outreach clubbed with generating leads and managing them.
Get a Lifetime Deal at just $149
Deal availability: November 1 - December 31
Apply for the deal.
InstaCopy
InstaCopy is an AI-based content creator that generates marketing copies, ad copies, Quora answers, headlines, blogs, and more! It generates high-quality content almost instantly using advanced artificial intelligence. So, you just need to enter your writing goal, topic, and other essential parameters to get well-structured SEO content automatically!
The tool is a highly convenient, writer-focused, and relatively affordable tool with perfectly original outputs. So, Instacopy is amongst the best copywriting tools for professional writers who want to generate quality SEO content instantly.
Offer: 50% off on All Yearly Plans.
Coupon code: BF2022
Deal availability: November 1 - December 31
Apply for the deal.
PlayStory
PlayStory is a fully-loaded interactive video creation tool that helps increase viewer engagement. The tool is the best for marketers looking to create highly-converting videos.
You can upload videos or record them using the tool, and add interactive elements such as questions, meeting links, etc. It is possible to create multiple pathways for your videos and let the viewer actively control them, giving them a personalized experience. Sharing the video on social media and embedding it on your website or landing pages is possible with a few clicks.
Offer: Get a Lifetime Deal at just $19
Deal availability: November 1 - December 31
Apply for the deal
Snov.io
Snov.io allows finding emails of potential prospects from any business page including social networks such as LinkedIn, building and sending automated email sequences, tracking their performance and keeping all sales data in one place. Snov.io CRM helps to organize information about leads and their position in the pipeline with the full transparency to the team, while you can use it absolutely for free.
Black Friday deal: get your annual plan at 50% off only till November 30.
Coupon Code: BLACKFRIDAY2022
Deal availability: November 7 – December 4, 2022
ClickUp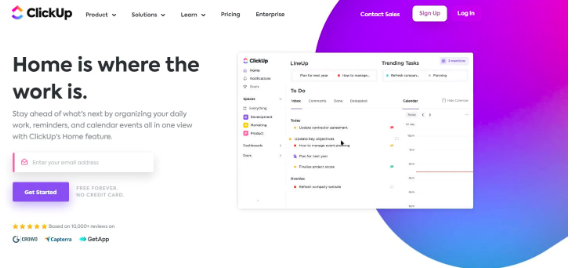 ClickUp is an all-in-one productivity tool designed to tackle any task from your daily to-dos to complex projects, even your business' entire workflow—all in one centralized place.
It has hundreds of flexible tools, real-time updates, drag-and-drop functionality, and over 1,000 integrations to connect all your work together. Use ClickUp to take the heavy lifting off of workflow management by streamlining your processes and optimizing your day-to-day process.
The platform is fully customizable and easy to use, with teams across industries able to configure ClickUp for any use case and in any way that best supports their project needs.
Black Friday Deal: 20% off Unlimited and Business plans. Discount lasts for 12 month.
Deal available: November 22 - December 2, 2022
Coupon code: CYBERUP
Apply for the deal
Nifty

Nifty is the holiday purchase that will benefit you and your team year-round! Feature-rich project management with a wide array of collaboration tools such as chat, video messaging, integrated Google Docs, and more, Nifty is as easy to use as it is powerful.
Nifty is flexible and scalable, which makes managing both large projects and simple tasks easy for the entire team.
Black Friday Offer: 30% OFF on all yearly plans
Code: BFD30
Get the deal
Social Champ

Social Champ is a social media management tool that supports all major platforms and provides automation solutions for enterprises of all sizes! You can create, edit, design, schedule, track, and monitor all social media posts with multiple amazing features within the tool.
Black Friday Deal:
Save $11 on two-months, $69 on bi-annual, & $174 on annual Champ plans!
Save $39 on two-months, $235 on bi-annual, & $594 on annual Business plans!
*The deal is valid for new users only.
Coupon Code: BFCM2022
Deal is available: November 17th - December 5th, 2022
Apply for the deal
MojoAuth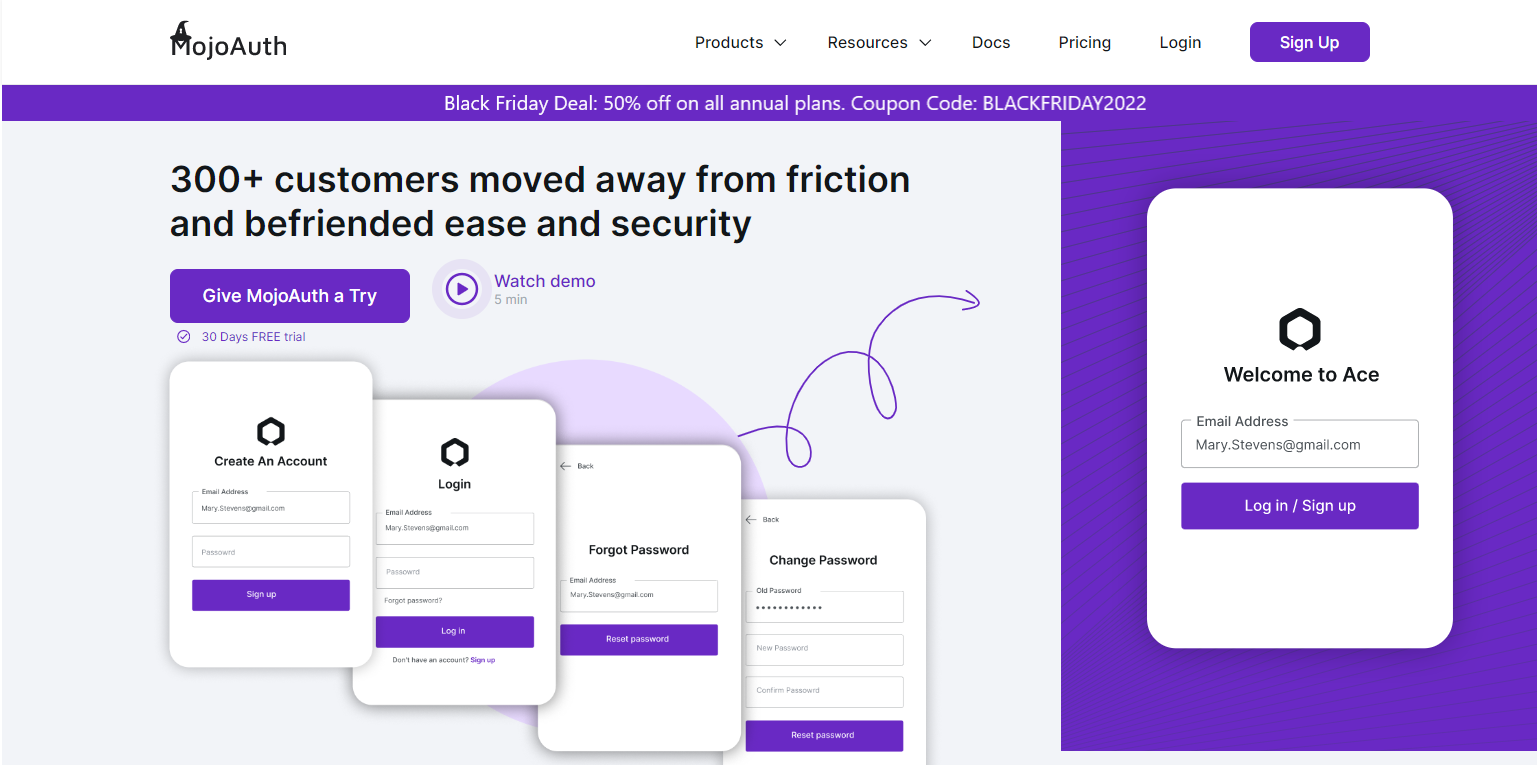 MojoAuth is the safest passwordless authentication solution that allows your users to easily login using an email OTP, magic link, PHone OTP, Passkey or Fingerprints. MojoAuth helps developers save their efforts on creating and maintaining the passwordless authentication solution while ensuring the utmost standards of security.
Deal: 50% discount on all annual plans
Coupon Code: BLACKFRIDAY2022
Validity:  November 1,  November 30 2022
Apply for the deal

This holiday season, back up your treasured family recipes with our safe and secure cloud storage service, Internxt Drive. Save all of your new family photos with our cloud-based gallery, Internxt Photos. Share your travel itineraries and tickets with our encrypted file-transfer service, Internxt Send.
This Black Friday, Internxt is offering a discount on privacy and peace of mind. Hurry and don't miss out on a great deal on all of Internxt's encrypted, open-source, and decentralized cloud services!