Internxt 2022: A Year of Improvement, Growth, and New Services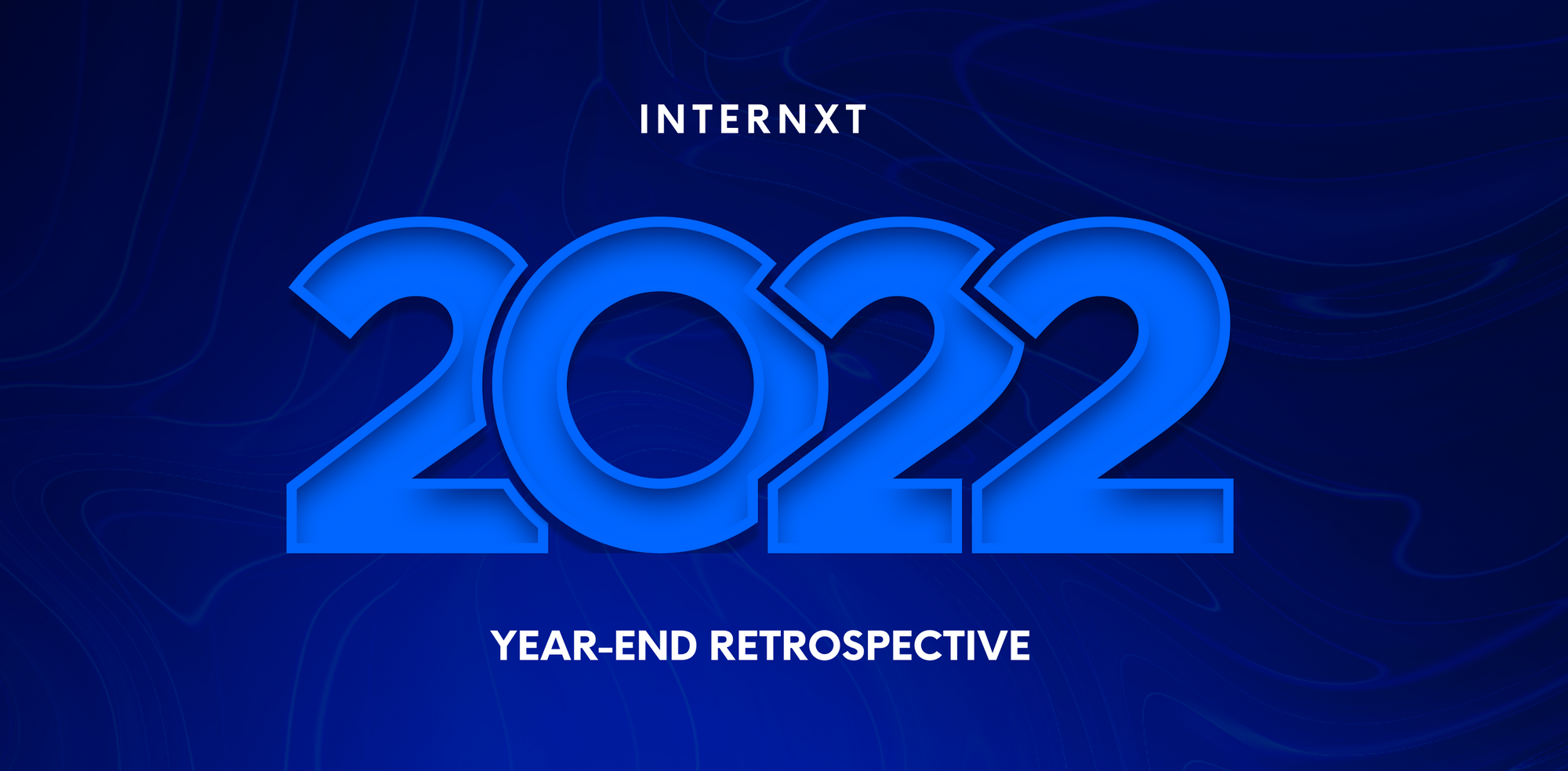 As you surely know by now, Internxt's mission is to create a world where technology truly empowers humanity. Tech corporations nowadays provide services where the user becomes the product.
In direct contrast, we aspire to become a better, smarter, more compassionate company capable of competing with these giants by applying innovation more efficiently and ethically.
Internxt began its operations back in 2020 by launching the first version of what has become our core product to date, Internxt Drive. Since then, Drive has improved immensely. Upload and download speeds are now equal to that of our strongest competitors, even though unlike most of them, Internxt applies a series of encryption mechanisms that make its processes much more secure and private and, consequently, much more complex.
In the past year, as many of our users requested, we released a significant number of new and improved features to our Drive Web, Mobile, and Desktop apps. We also centered our focus on fixing any potential issues that could arise within our apps to ensure an enhanced, seamless user experience as we advance.
Regarding usability, it's safe to say that Internxt Drive is as strong as any other cloud storage service out there today.
We didn't stop there. We also decided to complement our core file storage product with file sharing and photo storage products, namely Internxt Send and Internxt Photos. These services both launched in 2022.
We have spent much of the year working on onboarding the new services and implementing all of the many new features, again striving to enhance usability.
Internxt's secure technology suite now consists of three powerful apps, Internxt Drive, Photos, and Send. Heading into 2023, we expect to keep improving these already existing apps and release new services to complement our suite further. Stay tuned for big things!
On top of all that, we also put a lot of effort into getting the word out and boost cyber awareness. Internxt has plenty to offer, and the public must know how valuable privacy is and how Internxt can support them in protecting it.
Internxt now counts with more organic traffic than several of its most direct competitors, thanks to the ongoing effort of our stellar marketing team. Our organic traffic has exploded this past year, in no small part, due to our team's great work and collaboration with industry friends and partners, such as Brave and StartPage.

We're excited to announce that we're already far more popular than many of our direct competitors, onboarding more new users daily. This growth will undoubtedly continue into 2023!
Now, looking back, it comes as no surprise that Internxt's active paying subscribers and MRR grew this year more than ever, at an astonishing 15% Month-over-Month (MoM).
This year alone, we multiplied our total net revenue by five compared to last year. We have also become incredibly cash efficient, generating a total of €2.5 million in net revenue, remaining cash flow positive for the majority of 2022.
Over 15,000 customers have purchased one of our products this year, and close to 200,000 users actively used our services, all while retention is becoming progressively more positive. Internxt is reaching more people, providing more privacy and peace of mind than ever before.
Internxt successfully hit a company valuation of €40 million and is very proud to have shareholders as prominent as Telefónica, Juan Roig, Notion VC, Balaji Srinivasan (Coinbase, a16z), ESADE BAN, among others.
Lastly, our team has drastically grown in size and seniority over these past few years. Internxt currently clocks in with over 20 employees formerly from top-tier companies. Our new team members have all the experience, skills, and expertise necessary to build a hard-hitting and resilient company in the next few years.
We are proud of what Internxt has become in such a short time. We are agile, growing fast, and convinced that Internxt will soon be a household name known for empowering users like you.
We are excited and looking forward to the new year filled with new possibilities and opportunities. We promise to go on improving and inventing new products and services that protect and respect your privacy. We will continue to put you first and always do the right thing.  
Thank you for being a part of this, and we wish you an excellent 2023.