Internxt is now on Coinbase Wallet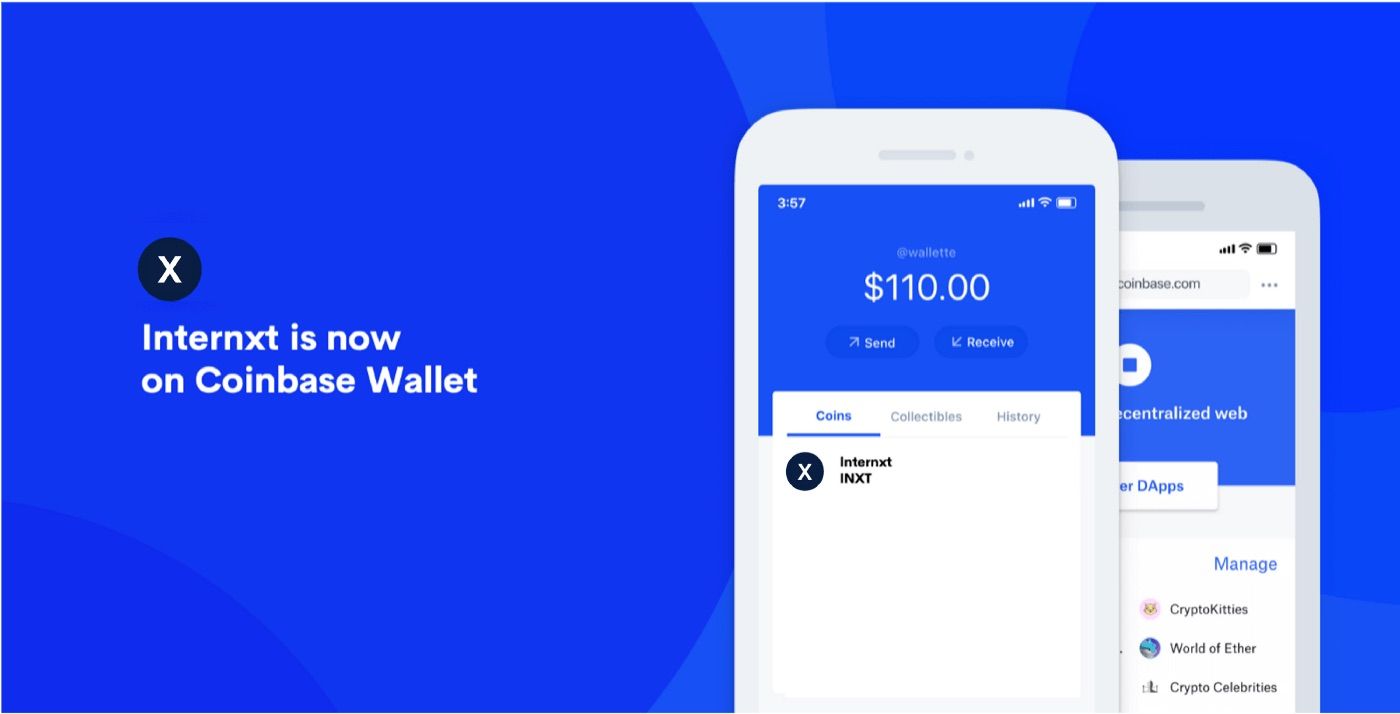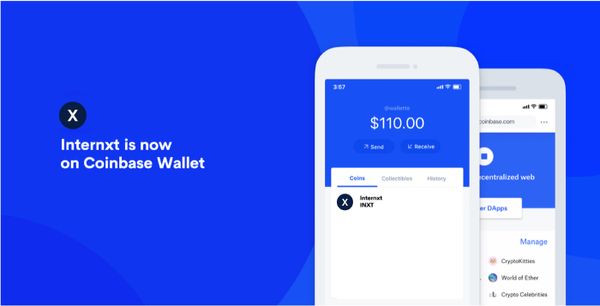 Wondering where to safely store your Internxt tokens? You can now use Coinbase Wallet to safely store your INXT. You can start here! Storing Internxt tokens in your own Wallet is a much safer option than storing these on an Exchange.
By having your own Wallet, you are the one in control of your assets (since you are the one storing the private key), instead of these being stored in an Exchange's wallet, and thus being managed by a third party.
We strongly encourage all cryptocurrency holders to use a Wallet instead of an Exchange to safely store digital assets. Remember Internxt can also be stored on Trezor, Ledger, Metamask, MyCrypto, MyEtherWallet, Binance Trust Wallet, and Crypto.com Wallet, amongst others.

Wondering where to buy your Internxt tokens? You can buy them from Uniswap, Bittrex, Mercatox, LaToken, LCX, and now, even trade them directly from your cold wallet (Coinbase Wallet, Binance Trust Wallet, Crypto.com Wallet, Metamask) without the need of going to an exchange.
The most convenient and secure way to buy any digital asset is now available at Internxt!